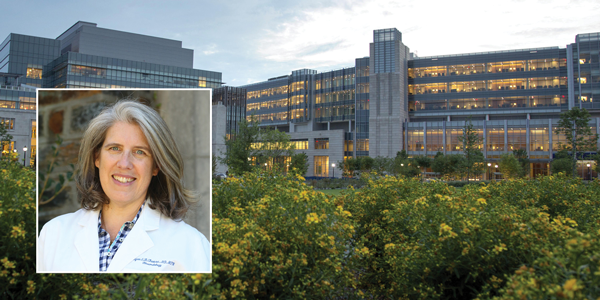 Megan E. B. Clowse, MD, MPH, a renowned expert in the field of rheumatology and immunology, will assume the role of division chief for the Division of Rheumatology and Immunology, effective November 1.
Dr. Megan Clowse is currently serving as an associate professor of medicine in the Division of Rheumatology and Immunology and the Department of Population Health Sciences. Dr. Clowse has earned international recognition for her expertise in the care and study of pregnancy in women with rheumatic diseases. She is the founder and director of the Duke Autoimmunity in Pregnancy Clinic, where she has enrolled over 1,000 pregnant women with rheumatic diseases in prospective registries. In addition, she chaired the 2016 ninth International Conference on Rheumatology, Reproduction, and Pregnancy and has been a regular presenter at major American College of Rheumatology (ACR) conferences since 2008.
Furthermore, Dr. Clowse is credited with publishing over 90 manuscripts and 15 textbook chapters on the topic. She has created two websites, LupusPregnancy.org and ReproRheum.Duke.edu, to assist rheumatologists in providing improved care to pregnant women with rheumatic diseases.
Dr. Clowse's contributions also extend to her role as a founding member of the Duke Obstetric Medicine Group (OMG), a collective of Duke physicians specializing in managing complex medical diseases in pregnancy. She co-founded the Duke Lupus Clinic and Registry, which has expanded significantly under her leadership, and collaborated with clinicians and researchers on a groundbreaking approach to lupus management that integrates patient experiences with clinical assessments and treatment plans.
Her extensive record of service includes positions as the Duke rheumatology clinic director from 2010-15 and a clinical leader within Duke Forge and AI Health from 2017-22. Dr. Clowse is also highly regarded for her mentoring capabilities, having received multiple mentoring awards within the Division of Rheumatology and Immunology, as well as the Department of Medicine's Early Career Mentoring award in 2020.