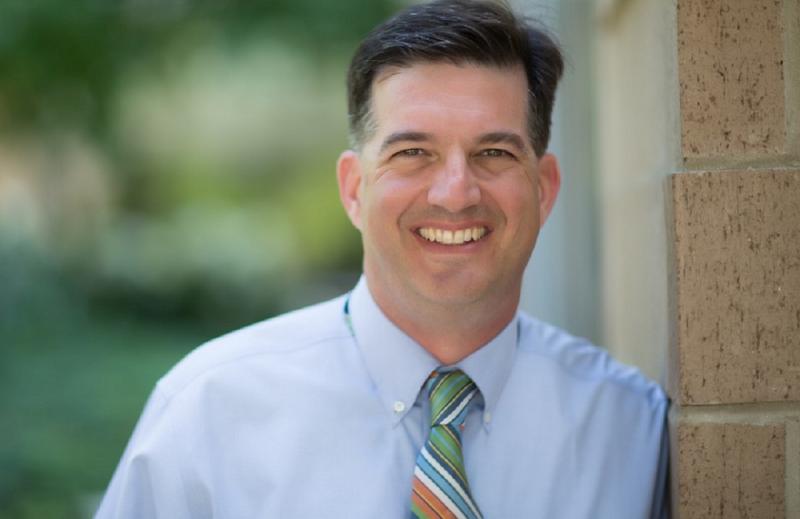 Michael Pignone, MD, MPH, chair of the Department of Internal Medicine and the Dr. Lowell Henry Lebermann Endowed Chair in Internal Medicine at The University of Texas at Austin Dell Medical School, will join the Duke Department of Medicine as the inaugural vice chair for quality and innovation, and serve as faculty within the Division of General Internal Medicine effective November 1.
"Institutions that want to provide better care for its patients, lower healthcare costs, and lead efforts to improve the health of our communities, must incorporate quality improvement initiatives as part of its strategic plan," said Department of Medicine Chair Kathleen Cooney, MD. "In his new role as vice chair, Dr. Pignone will work with division chiefs and vice chairs to coordinate clinical quality improvement efforts across the department and help foster and grow work in clinical innovation."
Dr. Pignone's role will be influential to achieve the department's overarching goals of effectively and efficiently caring for patients. He will lead the mission to provide high quality, lower cost care to individuals seeking care from DOM faculty across the spectrum of sites from home, clinic and to the hospital.
He will have a secondary appointment in the Department of Population Health Sciences and serve as the faculty director for Primary Care Transformation and Innovation within the Margolis Center for Health Policy. Dr. Pignone's research focus is cancer screening to reduce health disparities, and he will serve as the director for Cancer Screening Equity in the Duke Cancer Institute.
"Mike will make possible a new level of activity across Duke-Margolis and Duke Health to advance primary care and population health locally, across North Carolina, and more broadly," said Mark McClellan, MD, PhD, founding director of Duke-Margolis. "As the Duke-Margolis Faculty Director of Primary Care Transformation and Innovation, Mike will help bring together the capabilities of Duke-Margolis, Duke Health, and the School of Medicine to enable urgently needed progress in innovative primary care. "
During his time at Dell, Dr. Pignone made his mark by building a strong department infrastructure and recruiting multiple associate chairs, senior directors, division chiefs and faculty from across the country. That success led to expansion of specialty care programs, particularly in areas that were previously underserved. He is also credited with developing top educational and training programs, including the launch of four new fellowship programs, a primary care residency track with the Veterans Administration and a distinction program in care transformation.
As part of his community-focused efforts, Dr. Pignone has also received national recognition for his team's work to build a model cancer prevention and control program that has made significant gains in improving cancer screening equity in Austin, where he also serves as co-director of the program on Cancer Prevention and Control at Livestrong Cancer Institutes.
Before joining Dell Medical School, Dr. Pignone was a professor of medicine, chief of the division of General Internal Medicine and director of the Institute for Healthcare Quality Improvement at The University of North Carolina at Chapel Hill. He received his medical degree and did his residency training in primary care internal medicine at the University of California, San Francisco. Dr. Pignone was a Robert Wood Johnson Clinical Scholar and received a master's degree in epidemiology from the UNC School of Public Health.
Dr. Pignone has published more than 300 peer-reviewed journal articles and he has served on a number of national guideline and quality improvement panels, including the U.S. Preventative Services Task Force. He is a member of the Society of General Internal Medicine and the Society for Medical Decision Making, and he is a master of the American College of Physicians.