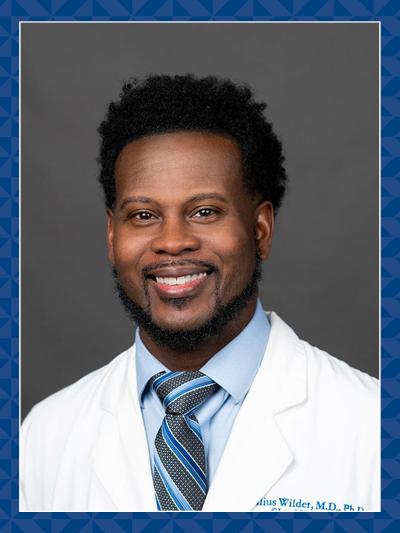 Low health literacy is estimated to cost the U.S. economy up to $236 billion every year with disproportionate rates found among lower-income Americans, according to the Center for Health Care Strategies. As a result, underserved communities fail to receive important health information and patient education which contributes to worse health outcomes, higher medical costs, longer hospital stays and greater risk of death.
Julius Wilder, MD, PhD, assistant professor in the division of Gastroenterology, chair of the DOM Diversity, Equity, Inclusion, and Anti-racism Committee, and co-director for the Duke CTSI-Community Engaged Research Initiative, will partner with pioneering company in healthcare communications, Health Monitor Network. Wilder will lead a three-year investigational health equity patient education study to examine how diverse populations respond to various patient-education tactics such as print, digital, and video, with the goal of identifying the most effective methods and communication infrastructures for communicating relevant and important health information to diverse communities.
"When considering social determinants of health, we often focus on certain factors such as food, transportation, housing and finances," said Wilder. "However, this unique study will allow us to contextualize the best way to leverage different mediums for health literacy in diverse communities. Low health literacy and inadequate patient education have a negative impact, especially within communities of color and those considered socially vulnerable."
Wilder will work with already established partnerships within the community such as AME Zion HEAL and Latin-19 to establish parameters for his research. "Partnering with community organizations and leaders who are already engaged with these populations will help us determine which health topics we should focus on first, as well as which platform or tools are most beneficial," Wilder said.
Once the team identifies the health topics and the best means for communicating the topics, Health Monitor will create the patient education content. "We are in a unique position to help make a difference when it comes to health disparities," said Maria Lissandrello, senior vice president and chief content officer of Health Monitor Network. "If we can deliver messages in a format that encourages people to get that checkup, to ask their doctor that question or to fill that prescription, we can help move the needle. That's why we are so excited and hopeful to be working with Dr. Wilder on this initiative."
Wilder's long-term goal is to create a blueprint that will allow other health entities such as Health Monitor and health departments across the country to build an infrastructure on a variety of healthcare topics, especially ones that impact underserved communities. "This study will allow us to begin improving the health of underserved and rural populations here in North Carolina, and eventually expand literacy equity across the south and then across the U.S."