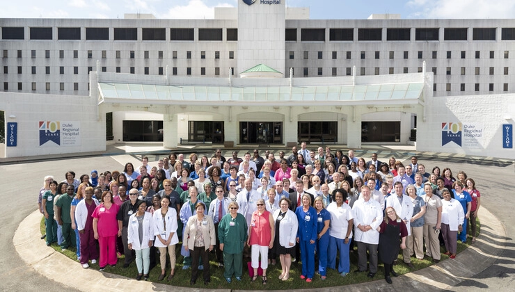 Duke Regional Hospital (DRH) has earned Joint Commission Certification for Advanced Inpatient Diabetes at Duke Regional Hospital, making the facility the first and only hospital in North Carolina to achieve the designation.
The Advanced Inpatient Diabetes Certification Program is an elective, comprehensive initiative that evaluates inpatient diabetes care for all admitted patients with a principle or past medical history of diabetes. The certification process takes a multidisciplinary approach to integrating diabetes care across all areas in order to support a broad understanding of care for these patients, who make up about one-third of the patient population at DRH.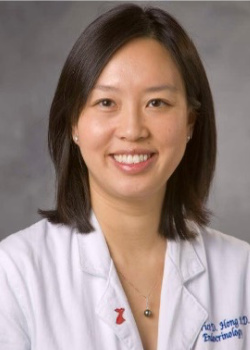 "DRH and Duke University Hospital have historically had a very strong presence with large inpatient teams that manage inpatient diabetes, a standing that is further validated by the new certification," notes Beatrice Hong, MD, assistant professor in the division of Medicine, Endocrinology, Metabolism and Nutrition, and medical director for the inpatient diabetes service at DRH.
The certification effort was led by Hong and Sarah Bologna MS, RN, diabetes clinical nurse specialist for Duke University Health System and highlights DRH's dedication towards excellence in inpatient diabetes care.
"Hospitals that achieve certification are demonstrating excellence in quality improvement in the care of patients with diabetes," she says. "We have been working to build a strong multidisciplinary diabetes care program at Duke Regional Hospital for over a decade.  This certification validates that work and affirms our leadership in diabetes care. We are proud of the extraordinary efforts of our team and their on-going commitment to high-quality patient care."
 "We are committed to doing constant quality improvement with the certification and we are looking to standardize and optimize the care of every single patient with diabetes in the hospital," Bologna adds. "They're really asking you to look at a lot of data and a lot of your standards, and then push it to an even higher level."
For example, with hypoglycemia data points, DRH will not only look at how many hypoglycemia events occur but the cause of these events, and what can be done to help prevent them in the future.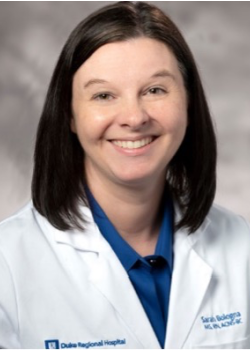 "We are extremely proud of all Duke Regional Hospital team members who take care of patients with diabetes—from nurses and clinical educators to medical staff and more. This certification from The Joint Commission is a testament to their hard work and their commitment to holistically treating patients every day," says Devdutta Sangvai, MD, MBA, Interim President, Duke Regional Hospital and Associate Chief Medical Officer, Duke University Health System. "We look forward to continuing in our tradition of high-quality care toward our vision of being the best community hospital."
One of the primary benefits of the certification is better consistency in the care of patients with diabetes, and it assists hospitals in decreasing the risk of developing never events that are not reimbursed by Medicare and Medicaid.
The certification also mandates a high-level of detailed policies, guidelines and documentation for the management of diabetes patients, education for all individuals who may encounter somebody with diabetes and the examination of trends and patterns to improve overall care.
"We have worked hard to develop efficient inpatient diabetes care to improve patient outcomes and reduce the time they need to stay in the hospital," says Dave D'Alessio, James B. Wyngaarden Distinguished Professor of Medicine, and chief of the division of Endocrinology, Metabolism and Nutrition. "Working towards a certificate of excellence in diabetes care has helped us refine our program and advance to the next level of quality."
That next level of care, Hong notes, is increasing Duke's ability to touch more patients in the hospital, which happens in many different ways like identifying errors and changing the way things are done to prevent them while protecting patients as a whole and dedicating more time and effort to real time data collection to support intervention with patients who are not directly seen in the hospital.
Lastly, Hong believes the certification will give patients extra peace of mind and confidence in Duke's hospitals in their time of need.
"Patients have a choice in terms of where they get their health care," says Hong. "They can feel confident that they are receiving the best possible diabetes care available when they come to DRH."