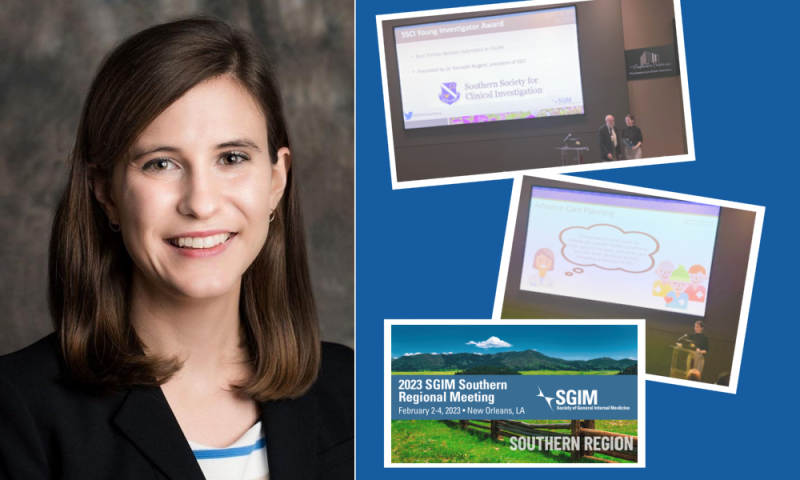 Internal Medicine Resident (PGY-2), Nicole Dussault, MD, was recognized with the Southern Society for Clinical Investigation (SSCI) Young Investigator of the Year Award at the Southern Society for General Internal Medicine (SSGIM) annual meeting. Dussault's abstract, "Barriers to Advanced Care Planning in the Primary Care Continuity Clinic", was chosen as the best trainee abstract submitted at SSGIM. 
She presented her research during the SSGIM plenary session on Saturday, February 4. After the presentation, she was awarded by SSCI President, Dr. Kenneth Nugent. 
"This award has been very well earned by Nicole," says Dr. Alex Cho, Interim Medical Director at the Duke Outpatient Clinic (DOC). "She has done an amazing job managing multiple facets required to carry research from concept to publication, as well as collaborating with an equally amazing interdisciplinary team of co-investigators at the DOC. This work has already begun to have a major impact on our patients too."
---
Mentors on the project include GIM faculty members Drs. Alex Cho, Patrick Hemming, and Jessica Ma.