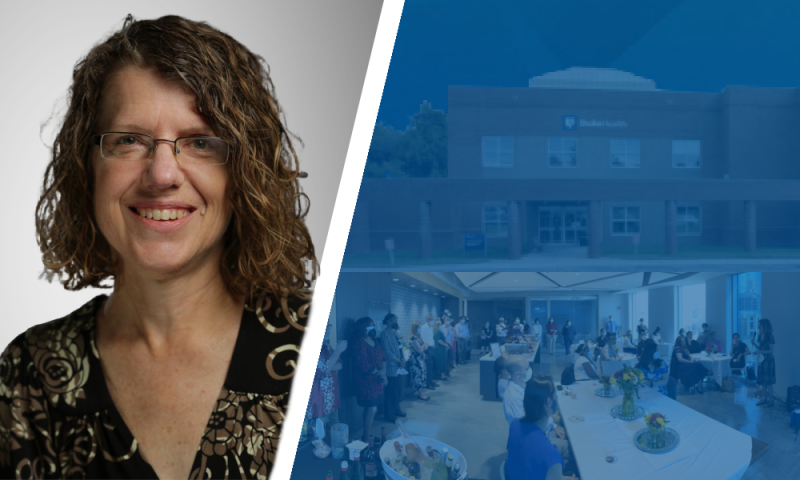 The Division of General Internal Medicine (GIM) held a celebration and reception on Thursday, July 21, to recognize and honor the contributions of Lynn Bowlby, MD, who has been the Medical Director of the Duke Outpatient Clinic (DOC) for over 16 years. In August, Dr. Bowlby will be moving back to Rhode Island to assume a clinic leadership position at Brown University, where she completed her medical training. 
Dr. Bowlby was recruited to Duke in 2006 to lead the Duke Outpatient Clinic. Since coming to Duke as Medical Director, she has led the DOC to great achievements, including positioning the DOC as the premier safety net clinic for adults within the Duke Health System, transforming the clinic into a comprehensive Patient Centered Medical Home, and ensuring patients receive outstanding medical care in a learning health clinic. 
This year, the DOC is also celebrating 25 years of service in their North Durham location. 
"I know I am not alone in expressing my sincere gratitude to Lynn for her tireless dedication to the DOC," says Ebony Boulware, Chief of the Division of General Medicine. "I hope you will please join me in offering her our very best wishes as she transitions and in congratulating her on this next phase in her career!"
Alex Cho, MD, will serve as the Interim Medical Director at the Duke Outpatient Clinic in August. 
Click here to view a photo gallery from the event.
A special thanks to the event coordinators, Robin Byrd and Christina Alamo.