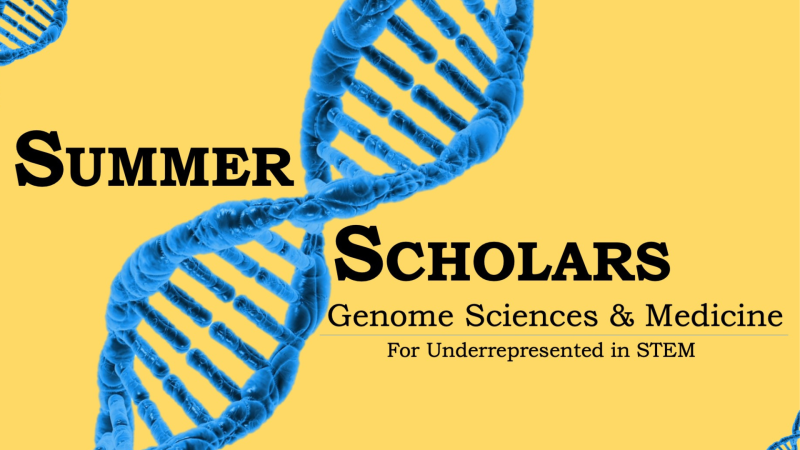 The Summer Scholars Program in Genome Sciences and Medicine, supported by an R25 grant by the National Human Genome Research Institute at NIH, is accepting applications for 2023.
Susanne Haga, PhD, associate professor of Medicine in the division of General Internal Medicine, and Greg Wray, PhD, professor of Biology and Evolutionary Anthropology, are co-principal investigators on the grant and program directors of Summer Scholars.
This annual 10-week program is designed for full-time first- and second-year underrepresented students at any 4-year college or university to receive a high-quality mentoring experience in genome sciences or medicine research. Student will gain a range of knowledge and skills that compliment STEM majors and a solid foundation to pursue other research opportunities.
"We have offered this program for several years, and the experience has proven to be invaluable to these students' education," shares Dr. Haga. "We've attracted students from across the country and we're thrilled to have a chance to offer it next summer."
The 2023 program will be held May 22 – July 28, 2023, at Duke University. The deadline to apply is January 15, 2023.