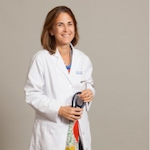 From the Director
Missed you all while away on vacation :)
Looking forward to our ACRs taking on LEADS conference this week! I hope many of you had a chance to hear our former Duke IM Chief Dr. Dinushika Mohottige give Medicine Grand Rounds on Friday! If not, definitely worth watching. Don't forget Medicine Grand Rounds will be at noon this Friday! 
Kudos
Kudos this week to Jon Johannessen, Stefana Voicu, Yajaira Jimenez and Hannah Schewennesen from the 7100 nurses for excellent work during a difficult overnight situation, to Katelyn Seale from Omar Martinez-Uribe for going above and beyond in PRIME clinic, to Liz Kobe, Jon Demis, Daniel Nwosuccha and anesthesia intern Stefana Voicu from Hannah Schwennesen for awesome work on cards nights and to Megan Barrett for an outstanding SAR talk. 
Pubmed from the Program
This week's pubmed from the program goes to our amazing Faculty Resident Research Grant recipients for this year!
PI: John Barber, MD PGY 2
Project: Investigation of the role of TLR pathway mediators in AID-mediated central B-cell tolerance
Mentor: Garnett Kelsoe, MD
PI: Emory Buck, MD PGY 3
Project: Visual Arts Curriculum to Mitigate Internal Medicine Residents Burnout and Enhance Empathy and Tolerance for Ambiguity
Mentor: John David Ike, MD
 PI: Joanna Cavalier, MD PGY 3
Project: Racial Differences in Phenotypes and Outcomes of Cardiac Amyloid
Mentor: Michel Khouri, MD
PI: Michelle Ferreira, MD PGY 3
Project: Characterizing steroid-refractory immunotherapy toxicities and effect of second-line immunosuppression on survival
Mentor: Brent Hanks, MD 
PI: Jordan Infield, MD PGY 3
Project: Is sarcopenia associated with shorter overall survival in patients with metastatic renal cell carcinoma treated with first line combination immunotherapy and a tyrosine kinase inhibitor?
Mentor: Michael Harrison, MD  
PI: Sukrit Jain, MD PGY 3
Project: Assessing Malnutrition and the Impact of the Dietician Input in Patients with Chronic Pancreatitis
Mentor: Darsh Kothari, MD 
PI: Jacquelyn Kercheval, MD PGY 2
Project: Acute Myocardial Infarction related Cardiogenic Shock Survivorship: A Pilot Study in Quality of Life
Mentor: Rajesh V. Swaminathan, MD 
PI: Jacob Pierce, MD, MPH PGY 2
Project: Quality of Care and Clinical Outcomes in Patients Hospitalized with Heart Failure in Rural and Urban Hospitals: Insights from Get With The Guidelines – Heart Failure
Mentor: Stephen J. Greene, MD
PI: Anand Shah, MD, MBA PGY 3
Project: Hospital Virtual Heart Failure Consultation for Goal-directed Medical Therapy Optimization
Mentor: Robert J Mentz, MD
Have a great week
Aimee