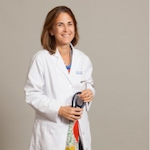 From the Director
Closing in on the month of September! Lots of fun at the intern retreat (thanks Dr. Cooney for your home!). Big thanks to Kayla Humphreys for her work on making the retreat run smoothly! Big thanks to our SARs and JARs for covering so the interns could spend some learning and bonding time together.
Kudos
Kudos this week to Meghana Rao from Dan Weinberg for making his job easy as a JAR, to Mark Brahier for not only crushing VA GM but getting the old water cooler replaced in the workroom (From Sachi Oshima), to Karen Young for leading a master class GOC discussion (also from Sachi), and to Carter Devlin from Amanda Broderick for getting a patient to the right level of care. Kudos to Kristen McClellan from Dr. Genao for "efficient and professional with excellent bedside manners". Also huge kudos for the IM Res turnout at Medicine Grand Rounds on Friday.  Way to represent!
Pubmed from the Program
This week's pubmed from the program goes to Emilio Guzman-Cisneros for his upcoming poster at the American College of Rheumatology meeting "Racial Differences in Medication Beliefs and Barriers to Taking Medications Among Patients with SLE"
Have a great week!
Aimee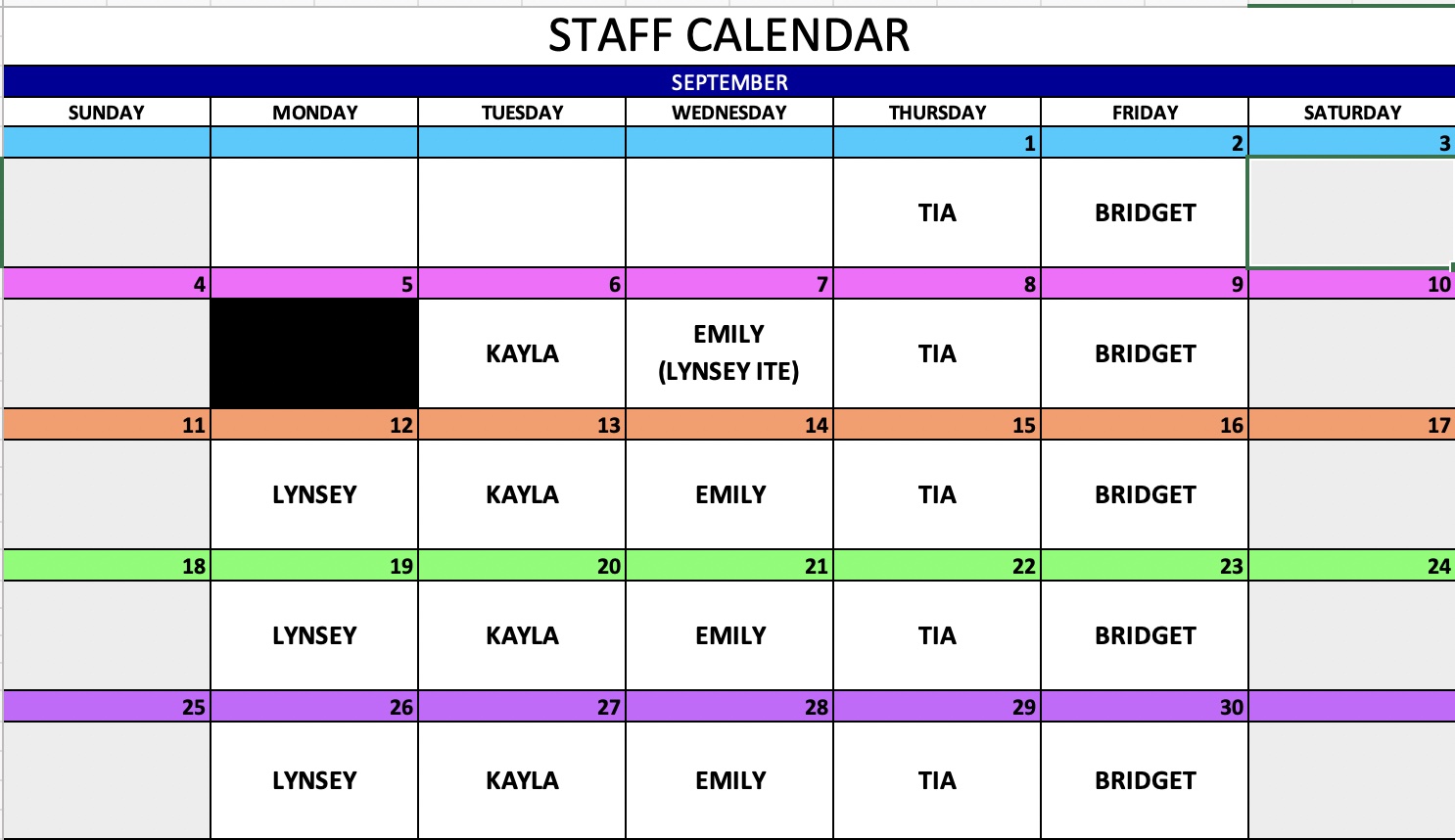 Clinic Corner by Dr. Dani Zipkin
August 29, 2022
#AmbulatoryLife
Even though clinical acuity is lower in the clinic, the pace of visits and multi-tasking through multiple clinical, social and financial variables can be exhausting. You may feel out of sorts in the clinic even after you've gotten into the zone on inpatient. This is normal! Please reach out to Dani or Nathaniel if you want to talk more about adjusting to the ambulatory part of your training.
Continuity
So, while I'm talking about getting into "the zone" in ambulatory, it bears mentioning that continuity is the key to making it easier. Seeing patients back who you know, who you have some traction with, is critical. So, give out your cards and tell patients your name over and over again. At check out for DOC and Pickett, give WIDE intervals for follow up to make sure they capture your weeks back in clinic, and specify that the visit should be only with you!
POSH Clinic
When interns see the VA POSH clinic on their schedule (Perioperative Optimization for Senior Health), please note the clinic does indeed start at noon with interdisciplinary team rounds. You are expected to present at noon or as close as you can reasonably get there, and it is ok to pack a lunch and eat it during the team rounds.
Morning Report: August 30- September 01, 2022 via Zoom
| Date | Topic | Lecturer | Time | Location |
| --- | --- | --- | --- | --- |
| 08/30/22 | Insomnia | Dr. Maggie Soltis Kilgore | 7:15 a.m. | Zoom |
| 08/31/22 | Breast feeding medicine | Dr. Katie Young | 7:15 a.m. | Zoom |
| 09/01/22 | Smoking Cessation | Dr. James Davis | 7:15 a.m. | Zoom |
Academic Half Day: September 02, 2022
Thread
Topic
Lecturer
Time
Location
Rheum/Renal/Endo/ID/GI/GIM

Dysphagia

CKD2

Dr. Richard Wood

Dr. Dave Butterly

9:15 a.m.

10:45 a.m.
VA Surgery Conference Room C5010
Card/Heme/Pulm/Onc

Pulmonary Embolism

Pulmonary Hypertension

Dr. Talal Dahhan

Dr. Talal Dahhan

9:15 a.m.

10:45 a.m.
 
Noon Conference: August 29- September 02, 2022
Date
Inpatient Topic
Lecturer
Time 
Location
Lunch
08/29/22

CKD

Dr. Micah Schub
12 p.m.
DUH 2002 & Zoom
Chick-fil-A
08/30/22
LEADS: The Journey Towards a More Equitable and Just Duke

Kevin Thomas, MD
Associate Professor of Medicine, Cardiology
Vice Dean for Diversity, Equity and Inclusion
Member in the Duke Clinical Research Institute

12 p.m.
DUH 2002 & Zoom
Guasaca
08/31/22
Management of Nausea and Vomiting
Dr. Neha Kayastha
12 p.m.
DUH 2002 & Zoom

Itaewon Grill

09/01/22
 SAR Talk: Acute Decompensated Heart Failure

Dr. Harsh Patolia

12 p.m.
DUH 2002 & Zoom
 Saladelia
09/02/22
MGR: Cardiovascular Complications Across the Spectrum of Kidney Disease
Daniel Edmonston, MD, MHS
Assistant Professor of Medicine
Division of Nephrology
Department of Medicine, Duke University
Duke Clinical Research Institute
8 a.m.
DUH 2002 & Zoom
Dominos
Report Conference Schedule: August 29 - September 01, 2022 
Date
Topic
Lecturer
Time
08/29/22

VA JAR CAT

DUKE SAR Report- held in 2253

MS2 Report

Dr. Schwennesen w/ Dr. Simel

Dr. Craig w/ Dr. Kussin

Student Teaching w/ ACR 

11 a.m.

1:15 p.m.

2:30 p.m.
08/30/22

VA JAR Case Report

DUKE SAR Report- held in 2253

VA Intern Case Report 

DUKE Intern Report- held in 2253

Dr. Pinion w/ Dr. Zaas

Dr. Barrett w/ Dr. Govert

Dr. Byers w/ ACR/Chief

Dr. Anderson w/ Dr. Lyles

11 a.m.

1:15 p.m.

1:30 p.m.

2:30 p.m.
08/31/22

VA JAR CAT

DUKE SAR Report- held in 8262

Dr. Caputo

Dr. Cavalier w/ Dr. Zaas

1 p.m.

1:15 p.m.
09/01/22

VA JAR Case Report

Duke SAR Report- held in 2253

VA Intern Case Report

Duke Intern Report-held in 2253

Dr. Morgan

QI w/ Drs. Boggan and Duffy

Dr. Young 

Dr. Telloni

11 a.m.

1:15 p.m.

1:30 p.m.

2:30 p.m.
Our Wellbeing
The Department of Medicine is keeping an updated list of wellbeing resources during this extraordinary time. Click here for more information.
Employee Health has Expanded Hours!
Based on feedback from team members who are seeking COVID testing so they can safely return to work with EOHW approval, the COVID hotline has expanded hours for employees: 5:30 a.m. - 6:00 p.m. 7 days per week. 
Feeling down? Need to talk to someone? Opportunities for Wellness
All trainees at Duke have FREE access to Personal Assistance Services (PAS), which is the faculty/employee assistance program of Duke University. The staff of licensed professionals offer confidential assessment, short-term counseling, and referrals to help resolve a range of personal, work, and family problems. PAS services are available free of charge to Duke faculty and staff, and their immediate family members. An appointment to meet with a PAS counselor may be arranged by calling the PAS office at 919-416-1PAS (919-416-1727), Monday through Friday between 8:00 A.M. and 5:00 P.M. Prioritized GME appts are now available also at 6 pm and 7 pm! For assistance after hours, residents and fellows can call the Blood and Body Fluid Hotline (115 inside DUH, 919-684-1115 outside) for referral to behavioral health resources. Another resource is Duke Outpatient Psychiatry Referrals at (919) 684-0100 or 1-888-ASK-DUKE. https://www.hr.duke.edu/pas/