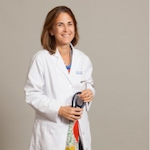 From the Director
August is sailing along! New rotations for many of you start today and it seems like people are starting to settle in to their new roles.  The in training exam is approaching – JARs please see the email from the GME Leadership team to answer any questions about the exam.  Interviews are getting started as well – please reach out to the chiefs or any of the program leadership with interview logistics questions.
We had an awesome time res-i-teering with Habitat for Humanity on Saturday – residents and sig others were amazing! Thanks to Drs. Cooney and Faerber, Omar Martinez Uribe, Courtney Dominguez, Ross Keoboupha, Jeff Dayton, Gracie Ernstberger, Sachi Oshima, Megan Barrett, Kristen Corey, Jeff Warren, Alex Gunn and Isabel Byers for your hard work.  We painted, sanded, and even built a full shed!
Kudos
Kudos this week to DaMarcus Ingram from former chief Dr Kara Wegermann for detailed patient care in the CICU, to Eric Wilson via Dr. Brittany Gatta for taking wonderful care of a veteran with a complex care plan, to Alex Antonia from Drs. Paul Riordan and Laura Caputo for compassionate care of a veteran, to Jackie Kercheval for an outstanding Cohen Conference, to Emory Buck and Omar Martinez-Uribe for tour de force SAR talks, to all those who helped with med student procedures teaching - Jackie Kercheval, Gracie Ernstberger, Ben Berger, Anand Shah, Omar Martinez-Uribe, Dan Bernstein, Sachi Oshima, Megan Barrett and our chief Lonnie Sullivan, to Shannon Herndon from Jan Dillard for her work as Teach resident at the DOC, to Sachi Oshima and Courtney Dominguez for help at the DOC from Nicole Dussault, to Jake Pierce for a great hyponatremia workup from Emmanuella Egbonim, to Katie Smith for her awesome JAR report presentations from Nijat Aliyev, to Mark Brahier from Auston Steifer for taking care of discharging a patient right before signout, and to everyone for just being super awesome (from Komal Safdar!) 
Congratulations to IM Residency Alum Dr. Hannah Florian on winning the (NATIONAL!) AAMC's 2022 ORR Community Service Recognition Award for her work in creating the Duke Outpatient Clinic Mobile Lab Service! We are so proud of you.
Pubmed from the Program
This week's pubmed from the program goes to Krunal Amin along with IM Res alum Dr Vinay Choksi! "Diarrhea in a Patient with a Combined Kidney Pancreas Transplant". Amin K, Choksi V, Farouk Sparks, M  American Journal of Kidney Diseases.  Vol 78, Issue 2. Aug 2021, A13-16.
Have a great week!
AIMEE