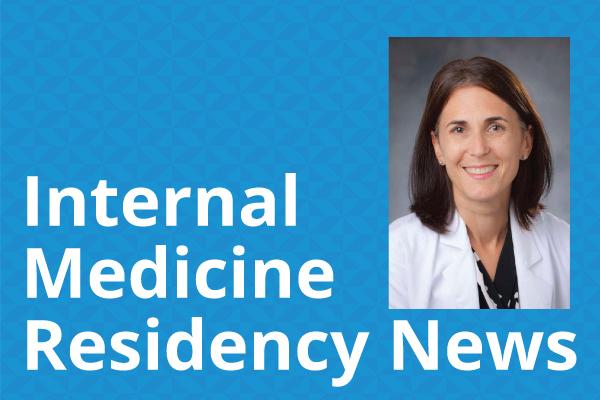 From the Director
We are closing in on the holiday blocks, with the second to last Med Res News of 2022. It's been a busy week with another new member of the Duke Fam - congratulations to Drs. Joel Boggan and L. Lin Ong and brother Khai on the birth of Siong Min Virginia Boggan.  Min is doing great as is the rest of the family.  Also congratulations to Hannah Schwennensen on her engagement and a belated congratulations to Jacob and Taylor Pierce on their wedding (in October….😳, PD fail).  Congratulations also to Dr. and Mrs. Butterly on becoming grandparents again with the birth of Camden Butterly!
Thank you to Drs. Zipkin and Rymer for planning a fantastic PWIM White Elephant event, to Emory Buck, Omar Martinez Uribe, Anand Shah and Dr. Gagliardi for planning and facilitating the first IM Res huddle discussion of difficult issues we face as physicians, and to Shannon Herndon and Emilio Guzman Cisneros for hosting narrative medicine. 
Kudos
Kudos to Shannon Herndon for an outstanding SAR talk, to Garret Johnson on a wonderful Cohen Conference, and to Courtney Dominguez for providing high quality care in the VA CCU from Komal Safdar.  Also to our recruitment pre-session hype squad of Clare Anderson, Eric Wilson, Sanjay Gadi, Matt Townsend, Jackie Kercheval, Shannon McGue, Anand Shah, Chelsea Gaviola, Jawan Abdulrahim, Julian Weiss, Isabel Byers, Auston Steifer, Jon Kusner, Courtney Dominguez and Chelsea Perfect as well as our my takers Julian Weiss, Nandita Singh, Hubie Haywood, Isabelle Byers, Sarah Morgan and Sarah Moserowitz!  Also many thanks to our December MRRC team for hosting applicants!
Pubmed from the Program
This week's pubmed from the program goes to Allison Taylor and Chris Wanjiku for their oral presentations at the American Society of Hematology meeting in New Orleans!
Have a great week!
Aimee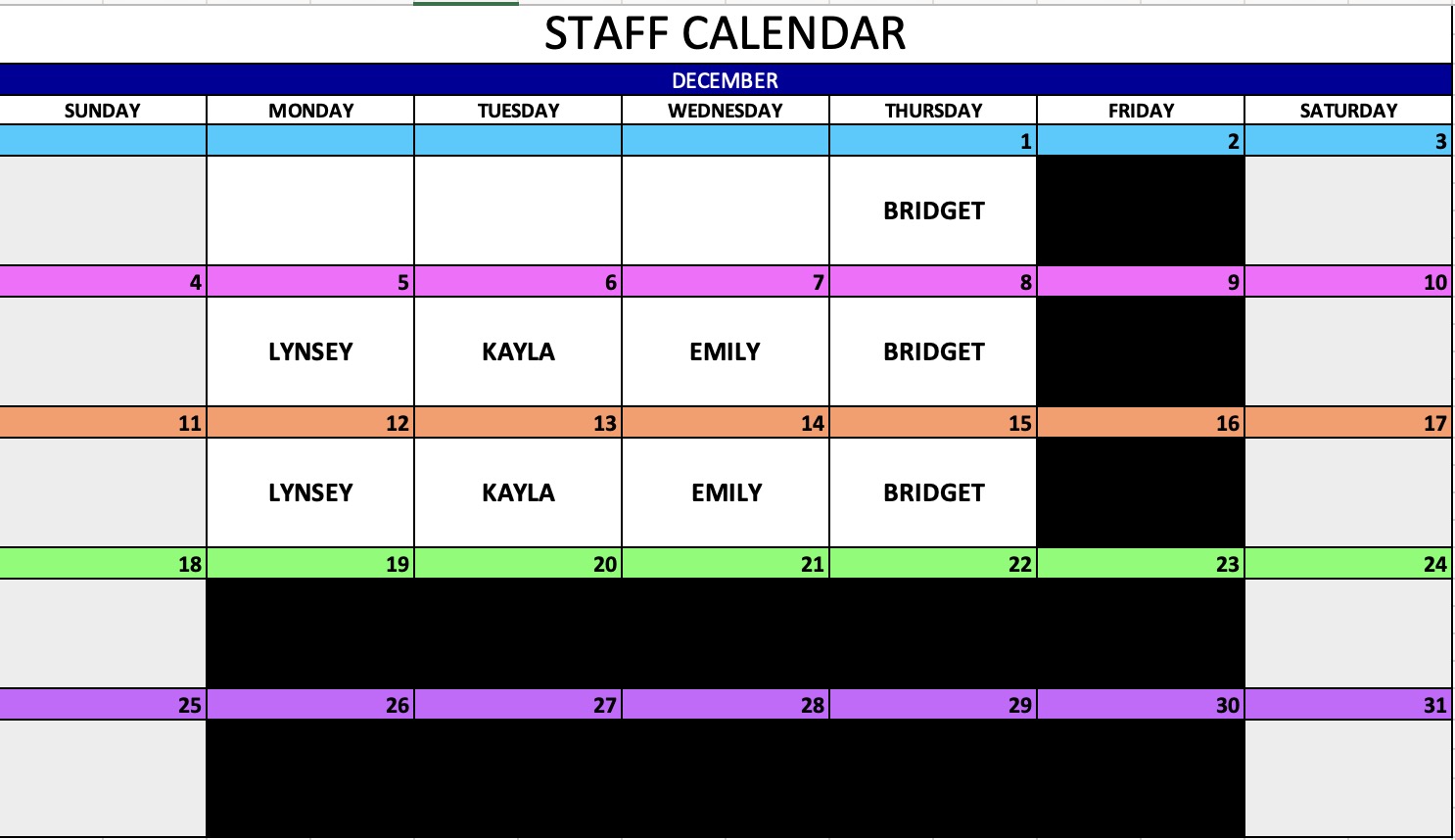 Morning Report: Dec 13-15, 2022 via Zoom
| Date | Topic | Lecturer | Time | Location |
| --- | --- | --- | --- | --- |
| 12/13/22 | Urinary Incontience | Dr. Nazema Siddiqui | 7:15 a.m. | Zoom |
| 12/14/22 | Cognitive Impairment | Dr. Yoon Hie kim | 7:15 a.m. | Zoom |
| 12/15/22 | Fibromyalgia and PMR | Dr. Ciscione-Schreiber | 7:15 a.m. | Zoom  |
Academic Half Day: Dec 16, 2022
Thread
Topic
Lecturer
Time
Location
Rheum/Renal/Endo/ID/GI/GIM

SpA & Non-Inflammatory Back Pain

Hematuria/Proteinuria

Dr. Brian Andonian

Dr. Micah Schub

9:15 a.m.

10:45 a.m.

VA Survey Conference Room- C5010

Card/Heme/Pulm/Onc

Visual Thinking Strategies

--

9:15 a.m.

10:45 a.m.

Nasher 
Medicine Grand Rounds: Dec 16, 2022
| Date | Topic | Lecturer | Location |
| --- | --- | --- | --- |
| 12/16/22 | Holiday Break- No MGR | -- | -- |
Noon Conference: Dec 12-16, 2022
Date
Inpatient Topic
Lecturer
Location
Lunch
12/12/22

Sepsis

Dr. Cara O'Brien
DUH 2002 & Zoom
Chick-fil-A
12/13/22
LEADS Conference

Dr. Jawan Abdulrahim

Dr. Emory Buck

Dr. Aubrie Carroll

DUH 2002
Guasaca 
12/14/22
Cohen Conference
Dr. Apurva Khedagi
DUH 2002 & Zoom

Itaewon Grill

12/15/22
SAR Talk: Pancreatitis

Dr. Emilio Guzman-Cisneros

DUH 2002 & Zoom
Pipers in the Park
12/16/22

Fun Lunch!

--

DUH 2002
Cosmic Cantina
Report Conference Schedule: Dec 12-15, 2022 
Date
Topic
Lecturer
Time
12/12/22

VA JAR CAT

DUKE SAR Report- held in 2253

MS2 Report

Dr. Lilley w/ Dr. Simel 

Dr. Couch w/ Dr. Krishnan

Student Teaching w/ ACR

11 a.m.

1:15 p.m.

2:30 p.m.

12/13/22

VA JAR Report

DUKE SAR Report- held in 2253

VA Intern Report

DUKE Intern Report- held in 2253

Dr. Kusner w/ Dr. Zaas

Dr. Flynn w/ Dr. Govert

Dr. Acevedo

G-Brief

11 a.m.

1:15 p.m.

1:30 p.m.

2:30 p.m.

12/14/22

VA JAR Report

DUKE SAR Report- held in 8262

Dr. Hamilton

Dr. Patel w/ Dr. Zaas

11 a.m.

1:15 p.m.
12/15/22

VA JAR Report

Duke SAR Report- held in 2253

VA Intern Report 

Duke Intern Report- held in 2253

Dr. Caputo

QI

Dr. Dailey w/ Dr. Dore

QI

11 a.m.

1:15 p.m.

1:30 p.m.

2:30 p.m.
Our Wellbeing
The Department of Medicine is keeping an updated list of wellbeing resources during this extraordinary time. Click here for more information.
Employee Health has Expanded Hours!
Based on feedback from team members who are seeking COVID testing so they can safely return to work with EOHW approval, the COVID hotline has expanded hours for employees: 5:30 a.m. - 6:00 p.m. 7 days per week. 
Feeling down? Need to talk to someone? Opportunities for Wellness
All trainees at Duke have FREE access to Personal Assistance Services (PAS), which is the faculty/employee assistance program of Duke University. The staff of licensed professionals offer confidential assessment, short-term counseling, and referrals to help resolve a range of personal, work, and family problems. PAS services are available free of charge to Duke faculty and staff, and their immediate family members. An appointment to meet with a PAS counselor may be arranged by calling the PAS office at 919-416-1PAS (919-416-1727), Monday through Friday between 8:00 A.M. and 5:00 P.M. Prioritized GME appts are now available also at 6 pm and 7 pm! For assistance after hours, residents and fellows can call the Blood and Body Fluid Hotline (115 inside DUH, 919-684-1115 outside) for referral to behavioral health resources. Another resource is Duke Outpatient Psychiatry Referrals at (919) 684-0100 or 1-888-ASK-DUKE. https://www.hr.duke.edu/pas/
DOM Holiday Fundraiser 
The Department of Medicine Holiday Fundraiser is returning in 2022 to support the Duke Outpatient Clinic (DOC) Fund. All contributions to this fund will assist low-income and underinsured patients with healthcare related expenses.