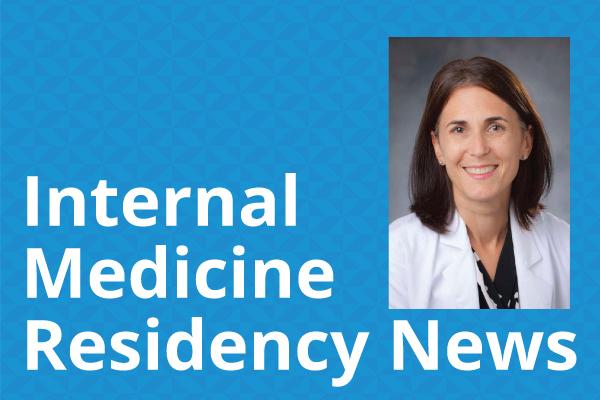 From the Director
Countdown to TURKEY BOWL!! 30 plus years of great camaraderie and excellent football.  Weather looks fantastic.  Keep an eye on your email for details.  And thank you to Duke Hospital for providing Thanksgiving meals! 
Lots happening in the next few weeks – there is a  TL;DR style email detailing all the residency happenings between now and the holiday block so please take a look.
Congratulations to Sara and Corey on the birth of Gabriella Grace Coles!!
Kudos
Kudos this week to John Demis on his outstanding Medicine Grand Rounds presentation, to  Carter Devlin for an excellent SAR talk, to the amazing 9100 interns Kayla Brown, Liz Kobe, Karen Young, and Noah Hellerman as well as the night JAR/SARs Michelle Ferriera and Apurva Khedagi and HemeOnc Fellow Joe Park for amazing teamwork caring for very sick patients (from Amanda Broderick), to Mark Brahier for his excellent Patagonia distribution skills (from Jackie Kercheval) as well as to Emory Buck for her work getting the jackets organized in the ACR office, to the 9300 crew of Komal Safdar, Forrest Gamble, Juno Cho, Hannah Brown, John Demis and Michael Rauschenbach from Dr Matt Labriola for their outstanding work, and to Courtney Dominguez from Emory Buck for patient centered care. 
Pubmed from the Program
This week's pubmed from the program goes to future chief Michael Cosiano for being recognized as the CircHF Emerging Investigator for his work "Comparing NYHA Class and Patient Reported Outcomes Among Patients Hospitalized for Heart Failure" at AHA 2022!