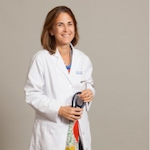 From the Director
Welcome to DOCTOBERFEST! Check out the Doctoberfest calendar for the fun happenings, including a Thirsty Thursday with the GI Division to end the month!  Trivia has been going well, thanks everyone for your answers.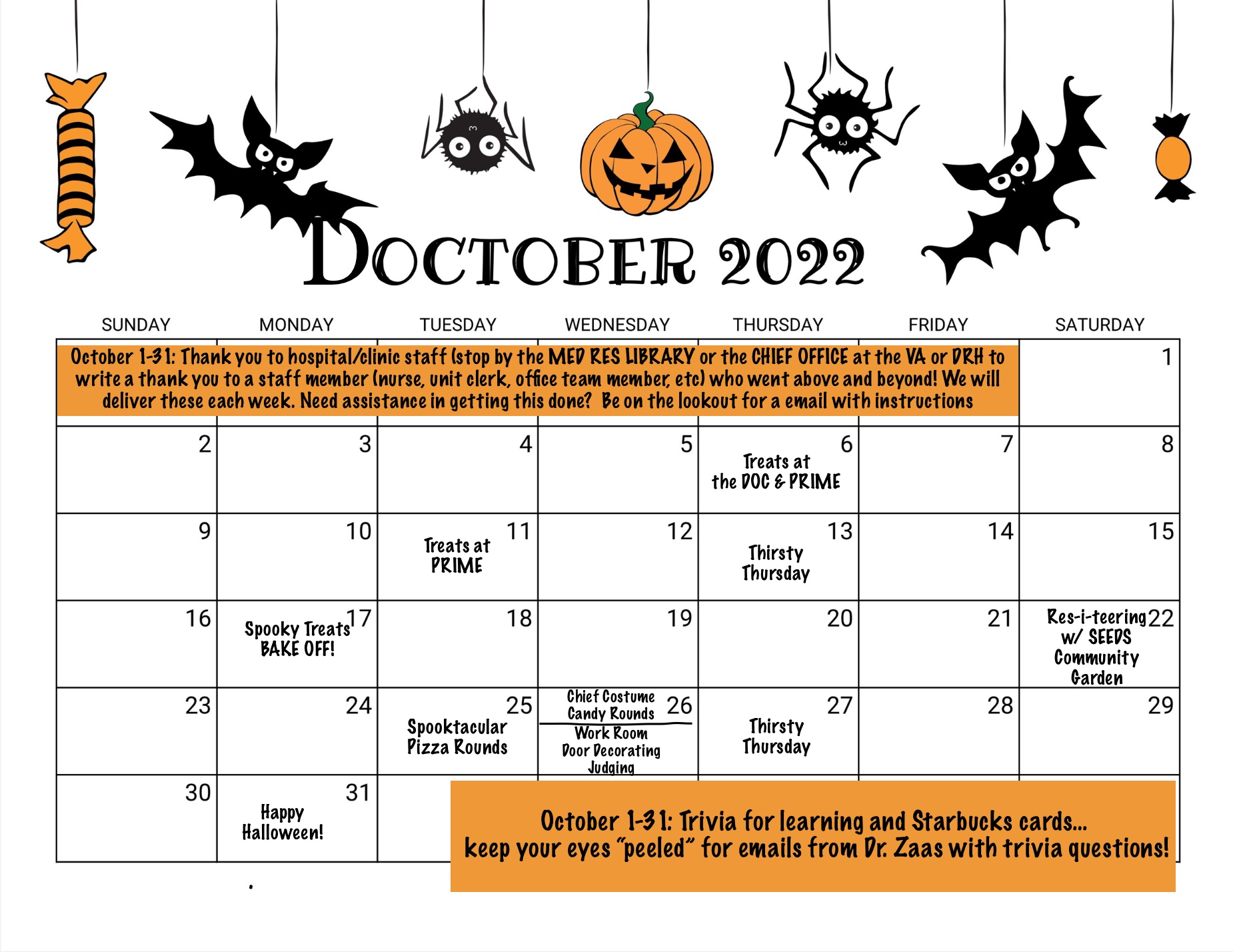 Things to pay attention to in the program … look for Pre-Interview Zoom Meet-up sign-ups as well as "My Take" sign ups from Kayla.  We are so excited to have you talk to our future residents about Duke and the #DukeFam. There are also a few specialty nights to be on the lookout for …. ACLT, MRRC, Sexual and Gender Minority Group and "significant others of residents" nights. 
Did you know that this year was the first official National Latinx Physicians day on October 1st? This day was founded to increase awareness of the need for more Latinx physicians here in the US as only 6% of physicians in the US are Latinx while over 19% of the US population is Latinx.  For more information, see nationallatinophysicianday.com.
Kudos
Kudos this week to AD Khatri for an awesome SAR talk, to Katie Smith for a fantastic Cohen Conference, to Carolyn Aylers from DukeFam alum Michael Noujaim for excellent work on GI consults, to MICU team of Garret Johnson, Jackie Kercheval, and Hannah Schwennesen for providing outstanding care to many critically ill patients with cirrhosis during the past 2 weeks from GI fellow and DukeFam alum Alex Reddy, to Zack Dailey from Harsh Patolia for going out of his way to help a patient get medications, "round robin" kudos to the MICU team of Hannah Schwennesen, Jackie Kercheval and Garret Johnson for being a MICU dream team, to Cameron Strong from Jan Dillard at the DOC for patient-centered wonderful care and to Auston Steifer and Karen Young from Matt Goodwin for an excellent Gen Med Friday!
Pubmed from the Program
This week's pubmed from the program goes to the combo of Gregg Robbins-Welty and Sarah Eckstein for their award winning poster at the National Academic Medicine/Psychiatry meeting … Methylphenidate is a Potential Augmenting Agent for Catatonia (Mentors Dr. Jacob Feigal and Johnny Komisar!).  Note that our alum Dr Colin Smith was the poster session organizer.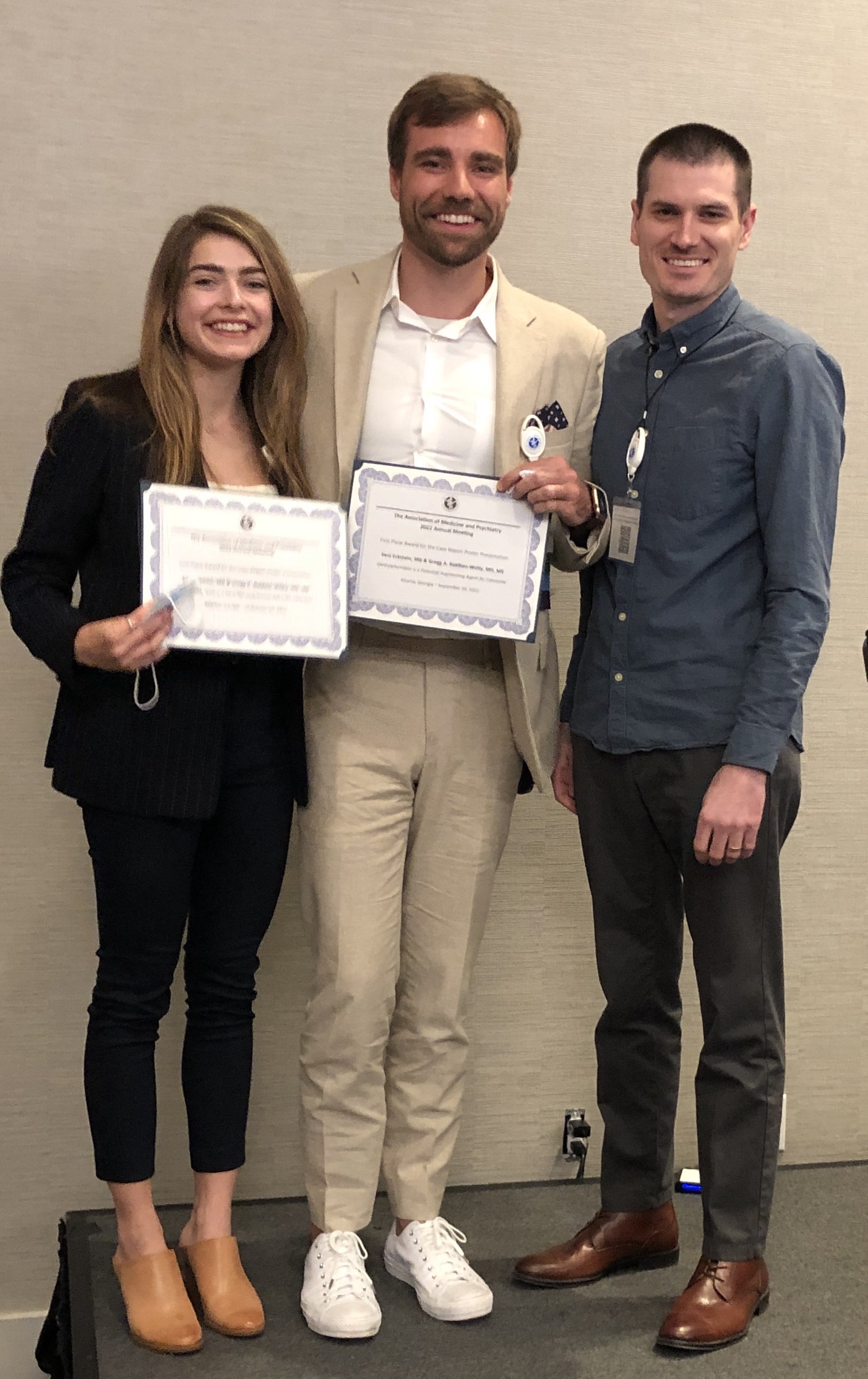 Have a great (spooky!) week
Aimee