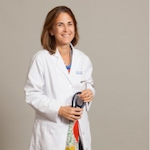 From the Director
Countdown to Stead Tread!! Super proud of our organizing team – got a big Med Res Shoutout for all of you next Monday after the run – for crushing it on the HYPE, planning, outreach and partnerships across Durham.  Weather looks favorable and a great time should be had by all for an even greater cause.  It's not too late to register!
Many thanks to all who stop in the office and say hi! We love to see you, even if it is a brief hello.
For those of you who couldn't make the Town Hall, see Ryan's excellent summary email.  We appreciate your amazing Grand Rounds attendance as well as the strong noon conference showings.  The learning has been excellent and it is nice to say hi and see some friends as well.  We are asking speakers to wrap it up at 12:45 so people can move on to afternoon clinics as well. 
Congratulations to Andrew and Fio Maul on the birth of Nicholas Jay Maul! Welcome to the DukeFam!
Kudos
Kudos this week to Tyler Couch for his fantastic SAR talk, some belated DOC kudos to Cameron Strong from Katherine Henderson for compassionate patient care, to Auston Steifer from Jan Dillard for making a new patient at the DOC feel like he made the right choice to come there, to Haven Nisly and Yemi Olubowale from Jessica Regan for really great work in the CICU, and to Jo Cavalier from Dr. Cathy Kuhn for crushing it at the ACGME meeting panel discussion on GME Innovation!
Pubmed from the Program
This weeks pubmed from the program goes to Emory Buck for her recent abstract accepted at the ELSO National Meeting "Outcomes Associated with the Timing of Renal Failure in Adult Patients with ARDS Requiring VV ECMO".
Have a great week!
Aimee