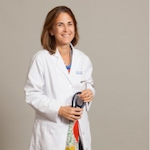 From the Director
Countdown to Stead Tread! We are fully in September now and the big race is just a few weeks away! Looking forward to seeing many of you there. Thanks ResCo for planning the first Thirsty Thursday last week.  We are working on scheduling some nights where you can mingle with attendings and fellows as well ….keep an eye out for the dates!
Great showing by residents at Medicine Grand Rounds! This is awesome and we appreciate you!
Kudos
This week, our kudos go to Emory Buck from the DOC team for her amazing debriding of the DOC patient folders (she is now fully signed off on folder management), to Harsh Patolia for a masterclass SAR talk, to Damarcus Ingram from the 8300 nursing team for outstanding patient centered care, to Cayla Pichan for her excellent procedural skills in the CICU from Vivian Chen-Andrews, to Eric Wilson, James Davis and Garrett Bethel from Katie Smith for their fantastic patient care on the 9100 service, to Sandra Au for excellent diagnostic skills from Shivy Chandramouli, to Sachi Oshima from Sarah Morgan for being an amazing call buddy, to Mike Ibrahim (disguised as Ben Berger?) for troubleshooting a chest tube (from Ben Berger), and to Kristen McClellan for her procedural skills (from Emory Buck).
Pubmed from the Program
This week's pubmed from the program goes to Thomas O'Toole for his recent publication
O'Toole T, Kelsey MD, Shah NP, McGarrah RW, Pagidipati NJ. Eradicating Atherosclerosis: Should We Start Statins at Younger Ages and at Lower LDL-Cs. Curr Cardiol Rep. 2022 Aug 25. doi: 10.1007/s11886-022-01760-y. Epub ahead of print. PMID: 36006590.
Have a great week!
Aimee