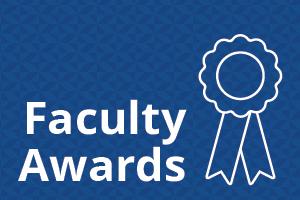 The Department of Medicine Faculty Awards Committee is pleased to announce the following awards to recognize our outstanding group of faculty members.
Read about the award criteria, guidelines, and application deadlines, by clicking the links below to learn more. From mission-based impact, to mentorship, and leadership, these prestigious awards from the Department of Medicine and the School of Medicine capture the essence of what we strive for as team members and our commitment to our core mission areas of research, education & training, and patient care.
"The Department of Medicine has many deserving faculty members, and we want to ensure our faculty have the greatest opportunities to be recognized for their significant accomplishments," says Andrew Alspaugh, MD, Vice Chair for Academic Affairs.
Department of Medicine will host their Annual Celebration of faculty award recipients in the spring of 2023.
If you have questions, please email: DOMFacultyAffairs@duke.edu
 
Department of Medicine Faculty Awards
Endowed Awards
School of Medicine Faculty Awards
(more information)
Leonard B. Tow Humanism in Medicine Award (Deadline: Jan. 27, 2023)
Leonard Palumbo Jr., MD Faculty Achievement Award (Deadline: Jan. 31, 2023)
Excellence in Professionalism Award (Deadline: Feb. 10, 2023)
Research Mentoring Awards (Deadline: Feb. 20, 2023)

Early Career Mentoring Award in Basic Science/Translational Science (Assistant or Associate Professor)
Early Career Mentoring Award in Clinical Research/Population Health (Assistant or Associate Professor)
Career Mentoring Award in Basic Science/Translational Science (Full Professor)
Career Mentoring Award in Clinical Research/Population Health (Full Professor)
**NEW** Mentoring Excellence in Equity, Diversity, and Inclusion (All Faculty)

Ruth and A. Morris Williams Faculty Research Prize (Deadline: Feb. 28, 2023)
Master Clinician/Teacher Award (Deadline: March 3, 2023)
Michelle Winn Inclusive Excellence Award (Deadline: March 6, 2023)