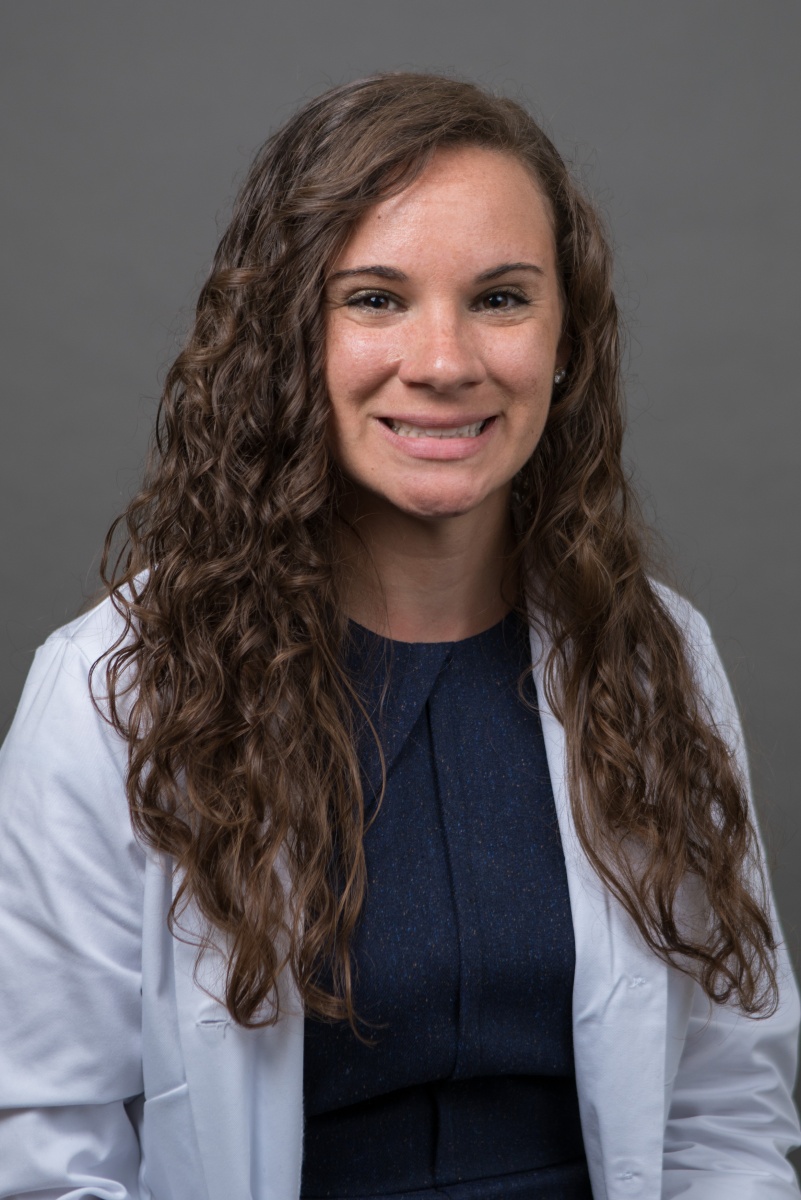 Jessica Regan, MD, has been selected as the Duke Cardiovascular Research Center's 2020 Mandel Fellow.
Dr. Regan is a senior assistant resident currently doing research through the Duke R38 Resident Research Pathway. This pathway gives Regan 18 months of protected time for research during a four-year residency that is sponsored by an R38 Stimulating Access to Research in Residency (StARR) grant. Regan is working with mentor Svati Shah, MD, professor of medicine (Cardiology) in a collaboration with Dawn Bowles, PhD, assistant professor of surgery. 
"I am honored to be the recipient of the Mandel Fellow award and excited to explore new hypotheses surrounding the exposures and pathophysiological consequences of clonal hematopoiesis of indeterminate potential in the context of cardiovascular disease," said Regan. "This award provides the opportunity to work with investigators across multiple disciplines here at Duke and I hope that it will fuel future collaborations moving forward in my research career."
Through her research, Regan aims to better define the role of metabolic pathways, genomics and inflammation to improve cardiovascular outcomes and to explore mechanisms connecting exposures to clonal hematopoiesis of indeterminate potential (CHIP) as a novel biomarker and ultimately identify therapeutic targets to limit disease development and progression.
"We often use the phrase bench to bedside when discussing translational research, but a mentor previously pointed out to me that the real course is bedside to bench and then back to the bedside," said Regan. "Now as an Internal Medicine resident and research scholar I am able to approach patients' needs and the gaps in our knowledge from a new perspective."
The Mandel Center for Hypertension and Atherosclerosis at Duke was established to advance scientific understanding in the areas of hypertension, atherosclerosis, and related cardiovascular diseases. Goals include positively influencing research in the fields of hypertension and atherosclerosis by creating an expanding core of established faculty, early career fellows, and students, all focused on pursuing knowledge in these areas. The Mandel programs are funded by the Edna and Fred L. Mandel, Jr. Foundation and administered by the Duke Cardiovascular Research Center within the Division of Cardiology.