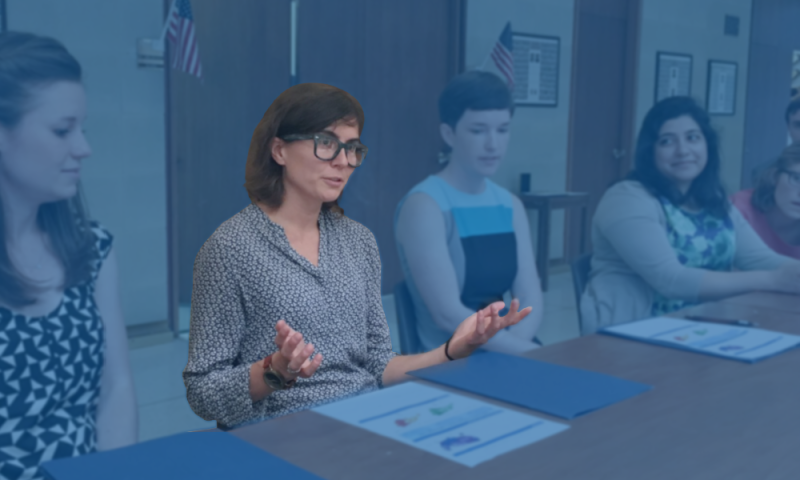 Dr. Caroline Sloan's passion for advocacy sparked during her residency at Duke. She participated in the Advocacy in Clinical Leadership Track (ACLT), an elective track for second and third year internal medicine residents with an interest in health policy. Through a collaboration with Duke Government Relations, the ACLT residents develop and present an advocacy platform each year, alternating between Raleigh and Washington, D.C.
"It was a really cool experience and really got me interested in advocacy," says Sloan. "As a medical professional, I want to make sure I am fighting for the patients that I serve."
Sloan enjoyed her ACLT experience so much, she wanted to make the opportunity available for sub-specialty fellows as well, and so the Fellows Advocacy Curriculum (FAC) was born. 
"Similar to ACLT, the track will teach basics about how health insurance and health care policy is organized in the US," explains Sloan.
The fellows will come up with their own platform they want to support and will work with a faculty mentor. Then in the spring, the group will head to Washington to meet with staffers and present their platform. 
"For me, advocacy is the process of working on behalf of people whose voices have been historically silenced," says Sloan. "I am really excited to be able to offer this opportunity to Duke fellows to support our patients and the communities we serve." 
To learn more about the program, eligibility, and requirements, click here. 
---
Caroline Sloan, MD, is an assistant professor of medicine in the division of General Internal Medicine at Duke.