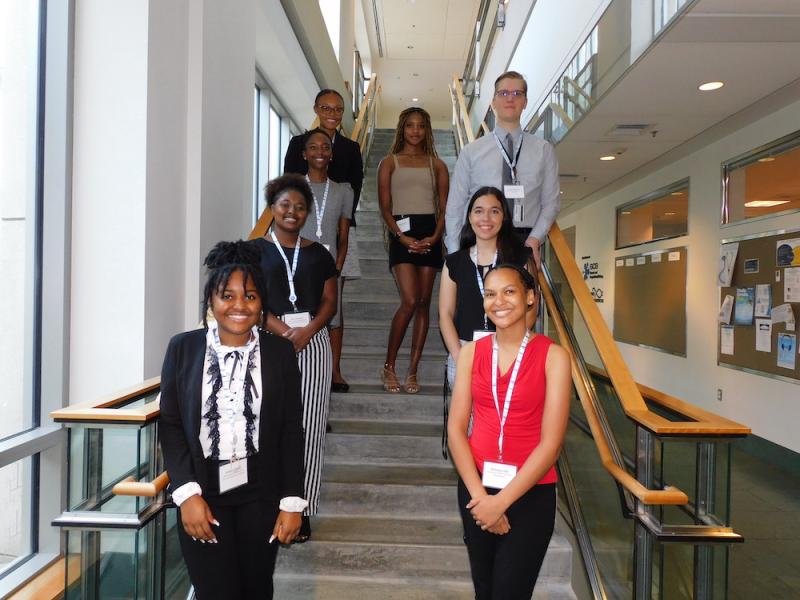 The Summer Scholars Program in Genome Sciences & Medicine, a collaboration between the Duke Precision Medicine Program, the Duke Center for Genomic and Computational Biology (GCB), and North Carolina Central University (NCCU), concluded the 10-week program last week in Durham, North Carolina.
This summer, eight scholars from across the country were paired with a faculty research mentor to learn laboratory skills, designing a research project, and effectively presenting future research.
"This summer program has provided me with the skills I need for the rest of my research career," said Paola J. Maldonado, a rising sophomore from the University of Puerto Rico. "Working in research is what I want to do, and this experience really solidified that for me." Maldonado was mentored by Jen-Tsan Ashley Chi, PhD, associate professor of molecular genetics and microbiology and assistant professor of medicine in the division of rheumatology and immunology.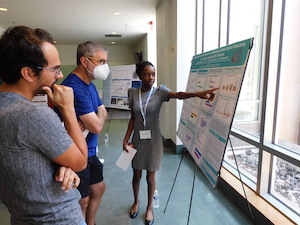 Brielle-Anne Michel, a rising junior at Wake Forest University studying biochemistry and molecular biology, was mentored by Hiroaki Matsunami, PhD, professor of molecular genetics and microbiology and neurobiology at Duke. "The most exciting part of this program was getting to work with the scientific technologies I've learned about in undergrad classes but haven't seen firsthand," she said. "I had mentors show me the steps to take, and I was able to do several trials completely by my myself, which was exciting."
Students experienced 10 weeks of everything from working in labs, weekly seminars with Duke professors and graduate student mentors, and tips on networking. Among the many skills obtained, they learned more about how to form research abstracts, posters, writing personal statements and CVs, and presenting their research effectively.
"The Summer Scholars program gave me my first opportunity to do hands-on research," said Sydney Vander, a pre-med chemistry major at Xavier University of Louisiana. "Thanks to this program, I was able to develop important skills, such as, critical thinking, problem solving, and effective communication." Vander aspires to be a physician and shared how the Summer Scholars program helped her realize that she can incorporate research into her future career path. One day she hopes to perform clinical research while also providing care for patients.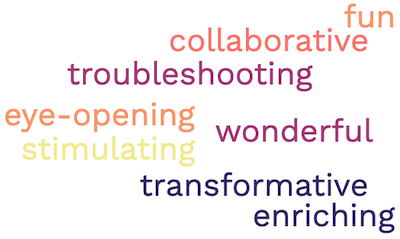 The Summer Scholars Program in Genome Sciences & Medicine is supported by an R25 grant by the National Human Genome Research Institute at NIH and is designed for full-time first- and second-year underrepresented in STEM students at any college or university.
A special thanks to 2022 faculty mentors, Ashley Chi, PhD; Ornit Chiba-Falek, PhD; Lindsey Constantini, PhD (NCCU); Charlie Gersbach, PhD; Paul Magwene, PhD; Alex Marshall, PhD (NCCU); Hiro Matsunami, PhD; and Anne West, MD, PhD
Learn more about the Summer Scholars Program in Genome Sciences & Medicine  
View all photos from the Summer Scholars Poster Session on July 29, 2022