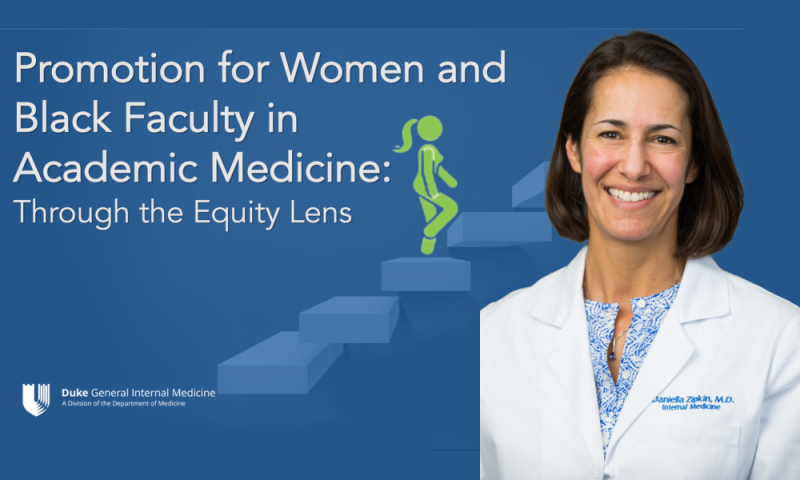 Diversity, Equity, and Inclusion. Three words that many of us see and hear about within our teams, but may not have considered what happens when any of the three are missing. Only when all three are present can a sense of belonging really bloom.
Daniella Zipkin, MD, Associate Professor of Medicine in General Internal Medicine and Associate Vice Chair for Faculty Development and Diversity in the Department of Medicine, highlighted this very important topic today during her Medicine Grand Rounds presentation titled, "Promotion for Women and Black Faculty in Academic Medicine: Through the Equity Lens."
Dr. Zipkin focused on disparities in faculty experience and barriers to promotion for women and members of marginalized groups in academic medicine, while framing our current experience within the history of systemic racism.
She highlighted multiple studies that found gender and race inequities within academic medicine, including  salary, work life integration, promotion, human resources, and more.
Zipkin discussed promotions processes at Duke and shared steps which both individuals and institutions can take in order to to achieve equity.
Zipkin holds many roles within the Duke Department of Medicine but focuses much of her time as a clinician-educator within the faculty development space. As the chair of the Program for Women in Internal Medicine (PWIM) she is an ongoing advocate and voice for women faculty and trainees in the department.