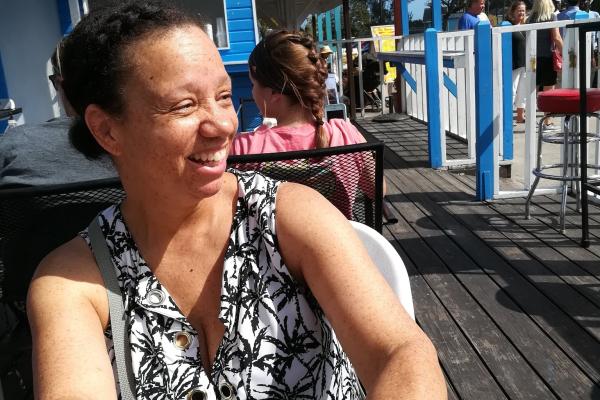 Pamela G. Williams is a senior program coordinator for the Duke Precision Medicine Program and the division of General Internal Medicine. Since moving to North Carolina from Michigan and starting at Duke in 2012, she has sought out opportunities among her various roles to grow her skills and knowledge base.
Her arrival at Duke brought her to the Office of Information Technology (OIT) where she was working with software to log permits and pricing across the medical center and university. Pamela quickly jumped on the opportunity to enhance this current software, where she was responsible for the creation of a new database system that tracked these permits in a more efficient and organized way.
Pamela moved on to another role at the Center for Applied Genomics and Precision Medicine, supporting the center's former director, Geoff Ginsburg, MD, PhD. Managing everything from his publications, meetings, and travel, she was always on her toes with supporting someone like Dr. Ginsburg, who is an international leader in genomic medicine.
She took a brief break from the genomics center to work in the Department of Pediatrics, where she self-taught herself REDCap, a web application for building and managing online surveys and databases, before transitioning back to the center in an elevated role to take on more project management opportunities. Her ability to take on change has positioned her as a versatile employee who can, not only, support people but manage programs and projects – and she quickly learned that the skillsets are different.
"When you're supporting a person, the nuances are important but when you're supporting a program, the details are important," shared Pamela.
Since her transition back, she now supports the various programs within Duke Precision Medicine Program including the Forum Series and the R13 educational grant. In 2022, Pamela led the planning for the National Human Genome Research Institute (NHGRI) annual meeting including the development of the registration and meeting website as well as executing the hybrid event that took place in Durham, North Carolina. Her accomplishments with this large-scaled event can be attributed to the skills she was able to utilize from former roles, including her experience with running reports, database, and technology.
"I am proud of what I was able to accomplish with this event, especially since I was able to utilize skills, such as my experience with databases and running reports, to bring my experience full circle with leading a project as large as this event was," said Pamela.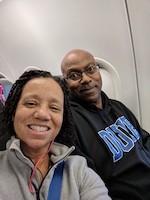 Pamela's curiosity and desire to learn are special qualities about her and illustrate her value to the Precision Medicine Program and division of General Internal Medicine. She is interested next in learning more about grants and contracts and being certified as an administrator. Pamela noted her appreciation to the diverse population and opportunities that Duke provides, which has helped her shape where her career is today.
Outside of work, Pamela and her husband love to travel and visit art exhibits. Among their travel plans for 2023, includes a mission trip to Jamaica to bring school supplies to children and their local schools.
---