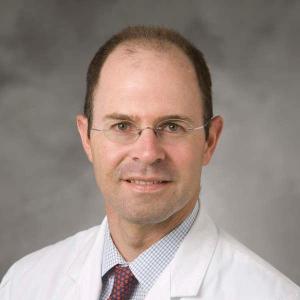 Principal Investigator
Adjunct Professor in the Department of Medicine
Faculty Network Member of the Duke Institute for Brain Sciences

Overview
This lab studies the structure and function of ion channels in the heart and other excitable tissues. A specific area of focus is how changes in intracellular calcium — the ultimate signal of electrical activity in excitable cells — regulate the very ion channels that control membrane excitability and the consequent response to electrical activity.
This feedback mechanism is of vital importance to normal cardiac function, and its perturbation underlies cardiac arrhythmias.
Major areas of focus in the laboratory include:
Calcium regulation of potassium channels and sodium channels 
Voltage-gated calcium channels and their accessories subunits, including:
Regulation by calmodulin
Regulation by calcium channel beta subunits
Regulation by RGK GTPases 
The techniques and experimental models used include: 
Mouse models of human disease
Isolated cardiac myocytes
Mammalian cells expressing wild-type and mutant channels
Whole cell voltage clamping
Extracellular patch clamping
Xenopus oocyte expression
Purification of isolated proteins and channel domains
Structural determination (NMR and x-ray crystallography)
Selected Publications
Kim, J., Ghosh, S., Nunziato, D.A. & Pitt, G.S. Identification of the components controlling inactivation of voltage-gated Ca2+ channels.Neuron 41, 745-754 (2004).
McGee, A.W. et al. Calcium Channel Function Regulated by the SH3-GK Module in Beta Subunits. Neuron 42, 89-99 (2004).
Kim, J. et al. Calmodulin mediates Ca2+ sensitivity of sodium channels. J. Biol. Chem. 279, 45004-45012 (2004).
Hudmon, A. et al. CaMKII tethers to L-type Ca2+ channels, establishing a local and dedicated integrator of Ca2+ signals for facilitation. J. Cell Biol.171, 537-547 (2005). 5.  Maltez, J.M., Nunziato, D.A., Kim, J. & Pitt, G.S. Essential Cavb modulatory properties are AID-independent. Nat Struct Mol Biol 12, 372-377 (2005).
Ghosh, S., Nunziato, D.A. & Pitt, G.S. KCNQ1 Assembly and Function Is Blocked by Long-QT Syndrome Mutations That Disrupt Interaction With Calmodulin. Circ Res 98, 1048-1054 (2006).
Seu, L. & Pitt, G.S. Dose-dependent and Isoform-specific Modulation of Ca2+ Channels by RGK GTPases. J. Gen. Physiol. 128, 605-613 (2006).
Wang, H.G., George, M.S., Kim, J., Wang, C. & Pitt, G.S. Ca2+/calmodulin regulates trafficking of Ca(V)1.2 Ca2+ channels in cultured hippocampal neurons. J Neurosci 27, 9086-93 (2007).
Wang, C., Wang, H.-G., Xie, H. & Pitt, G.S. Ca2+/CaM Controls Ca2+-Dependent Inactivation of NMDA Receptors by Dimerizing the NR1 C Termini. J. Neurosci 28, 1865-1870 (2008).
Miloushev, V.Z., Levine, J.A., Arbing, M.A., Hunt, J.F., Pitt, G.S. & Palmer, A.G. 3rd. Solution structure of the NaV1.2 C-terminal EF-hand domain. J. Biol Chem (2009).
Thomsen MB, Wang C, Özgen N, Wang H-G, Rosen MR and Pitt GS. The Accessory Subunit KChIP2 Modulates the Cardiac L-Type Calcium Current.Circ Res104 1382-1389 (2009).
Faculty
Geoffrey S. Pitt, MD, PhD, Director
Contact Information
Office: MSRB II, Room 1017, 106 Research Dr., Durham, NC, 27710
Campus mail: DUMC Box 103030, Durham, NC, 27710
Phone: 919-668-7641
Fax: 919-613-5145