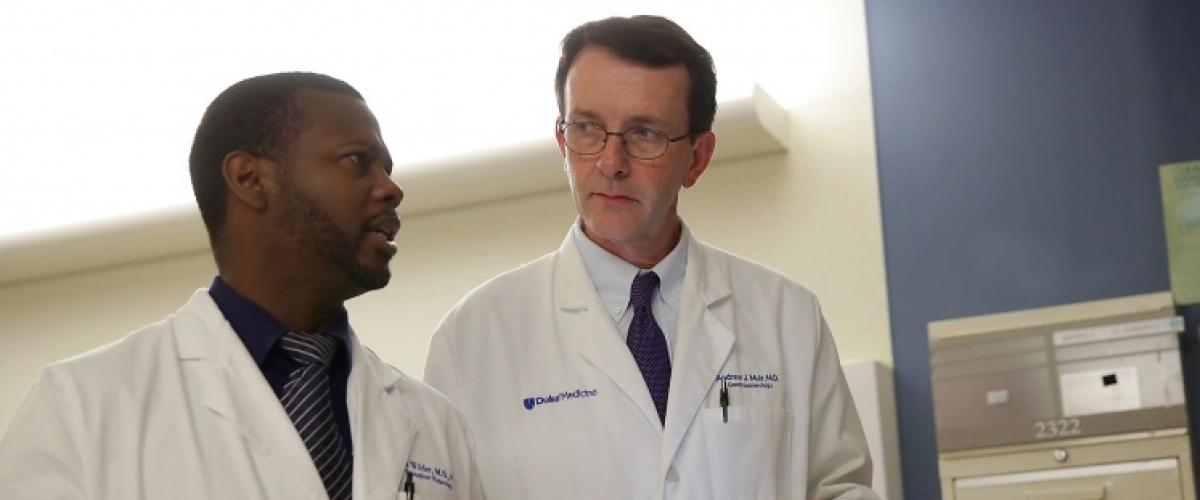 The Transplant Hepatology Fellowship Training Program is a one-year program that prepares physicians for a career in academic advanced and transplant hepatology.
The goal of this advanced fellowship training is to prepare the trainee to be competent in the care of patients in the full spectrum of liver transplantation from evaluation through post-transplant management. The year is designed to meet the ACGME requirements to sit for the American Board of Internal Medicine Transplant Hepatology Certification Exam, and also to provide enough experience to serve as a UNOS certified primary liver transplant physician. 
Duke has an integrated, multi-disciplinary approach to transplant with close collaboration between Hepatology and transplant surgery services in every venue. The physical offices of the Transplant Hepatology service are imbedded with transplant surgery and the clinic space is shared between the services five days per week. Joint daily rounds are conducted on the inpatient transplant service. 
Transplant Hepatology Fellows have access to comprehensive training in Transplant Hepatology, Transplant Infectious Diseases, Hepatopathology and Interventional Radiology, as well as access to research training, advanced clinical skills and training in medical education.
The Duke Liver Transplant Program is a UNOS approved liver transplant program and has performed more than 2000 liver transplants since its inception in 1984.  In FY 2022, 147 new evaluations were undertaken, and 102 liver transplants were performed.  The program is actively following 1019 adult liver transplant recipients. It is the largest program in NC, SC, and VA from where it draws most of its referrals, although patients are also routinely referred from New England and New York, as well as WV and eastern TN. The program offers multi-visceral transplantation as well as split, domino and living donor liver transplants.  The transplant staff includes eight hepatologists, eight liver transplant surgeons, seventeen NPs and PAs, eight liver transplant coordinators, dieticians, social workers, clinical psychologists, pharmacists and administrative support.  Transplant patients are seen in clinic by the transplant hepatologists and surgeons every day of the week. There is also a robust pediatric liver transplant program at Duke which is integrated with the Transplant Center.
Supervision and mentorship is provided by an outstanding team of Transplant Hepatologists: Drs. Carl Berg, Carla Brady, Matt Kappus, Lindsay King, Andrew Muir, Cristina Segovia, Stephanie Garbarino, April Wall, Kara Wegermann and Omobonike Sanders.  The program is also supported by Drs. Steve Choi, Anna Mae Diehl, Cindy Moylan and Julius Wilder.
Eligibility
The training year begins in July. Applicants must have completed both an ACGME accredited Internal Medicine residency and Gastroenterology fellowship. The Duke Advanced/Transplant Hepatology Fellowship Program looks to attract trainees who aspire to full time Hepatology careers at academic medical centers.
Clinical Activities
Fellows participate in various clinical activities including rotating on the inpatient service under the supervision of a transplant hepatologist for 6-7 months of the year.  The patients on this service are typically waitlisted pre liver transplant patients and new transplant recipients up to approximately one-year post transplant. On this service, the transplant hepatology fellow works closely with the transplant surgery fellow. When on the inpatient service, the fellow attends three half day transplant clinics in the afternoon, often seeing patients under evaluation, on the waitlist, or post-transplant, with more limited exposure to general cirrhotic patients. 
During the months when the transplant hepatology fellow is not on the inpatient service, there are a number of elective experiences. These have routinely included rotations in abdominal imaging including both diagnostic and interventional radiology, hepatopathology, and transplant infectious diseases inpatient consultation service. 
Clinical Research
Clinical research projects are strongly encouraged, and typically two to three months of research electives are available.
Conferences/Meetings
Transplant selection conference (Weekly – Tuesday 3:30-5:00 PM)
Multidisciplinary Hepatology/Surgery/Radiology/Oncology  Management Conference (Weekly - Tuesday 7:30-8:30 AM)
Liver pathology conference (Weekly - Wednesday 4:00-5:00 PM)
Gastroenterology and Hepatology Grand Rounds (Weekly when not on inpatient service - Wednesday 8:00-9:00 AM)
Transplant Journal Club/Transplant Academia (Monthly –Tuesday 12:00-1:00 PM)
Liver Transplant QAPI Conference (Quarterly, date and time varies)
Liver transplant Mortality and Morbidity Conference (Monthly Tuesday 5:00-6:00 PM)
Liver transplant retreat (Quarterly, date and time varies)
Transplant Core Curriculum (monthly 12-1pm)
Hepatology Clinicopathological Case Conference (monthly, Wednesday 5:00-6:00pm)
Hepatology Transplant Fellows are encouraged to participate in the weekly educational activities available to the general GI fellows, including core curriculum lectures, case conference, GI Grand Rounds and GI Journal Club.
Program Faculty
Program Leadership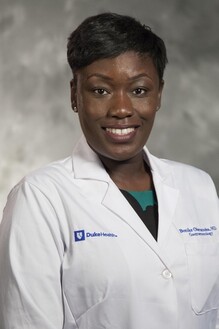 Omobonike "Bonike" Oloruntoba Sanders, MD
Assistant Professor
Director, Advanced/Transplant Hepatology Training Program
 

 

 

 

 

 

 

Ashley McPherson
GME Program Coordinator
Program Faculty
Carl L. Berg, MD, Professor and Medical Director of Abdominal Transplantation
Carla W. Brady, MD, MHS, Associate Professor and Medical Director of Small Bowel Transplantation
Stephanie Garbarino, MD, Assistant Professor
Matthew R. Kappus, MD, Assistant Professor
Lindsay King, MD, MPH Assistant Professor
Andrew J. Muir, MD, MHS, Professor and Division Chief
Bonike O. Oloruntoba, MD, Assistant Professor
M. Christina Segovia, MD, Assistant Professor
April Wall, MD, Assistant Professor of Medicine
Kara Wegermann, MD, Medical Instructor
Extensive interactions also occur with Duke faculty in transplant surgery, radiology, hepatopathology and infectious diseases.
Current Fellows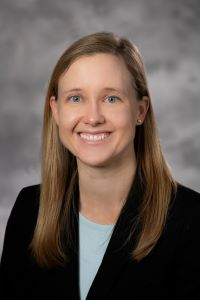 Duke Transplant Hepatology Fellowship Alumni
Training site
All clinical training takes place at Duke Hospital. The Duke Liver Transplant Program is currently evaluating approximately 400 patients a year for liver transplant listing and is performing 100+ liver transplants per year including living liver donor transplantation. The Duke Liver Transplant program is consistently among the top 5 programs for liver transplant outcomes in the United States for the last 5 years.
How to Apply
The Duke Advanced/Transplant Hepatology Fellowship Program has filled its positions for the 2023/2024 and 2024/2025 academic years. Check back for application dates for the 2025/2026 academic year. Eligible applicants should forward a completed application along with all other required documents to the Transplant Hepatology Program Coordinator ashley.mcpherson@duke.edu.
For additional information please contact:
Omobonike "Bonike" Oloruntoba Sanders, MD
Assistant Professor
Director, Advanced/Transplant Hepatology Fellowship Training Program