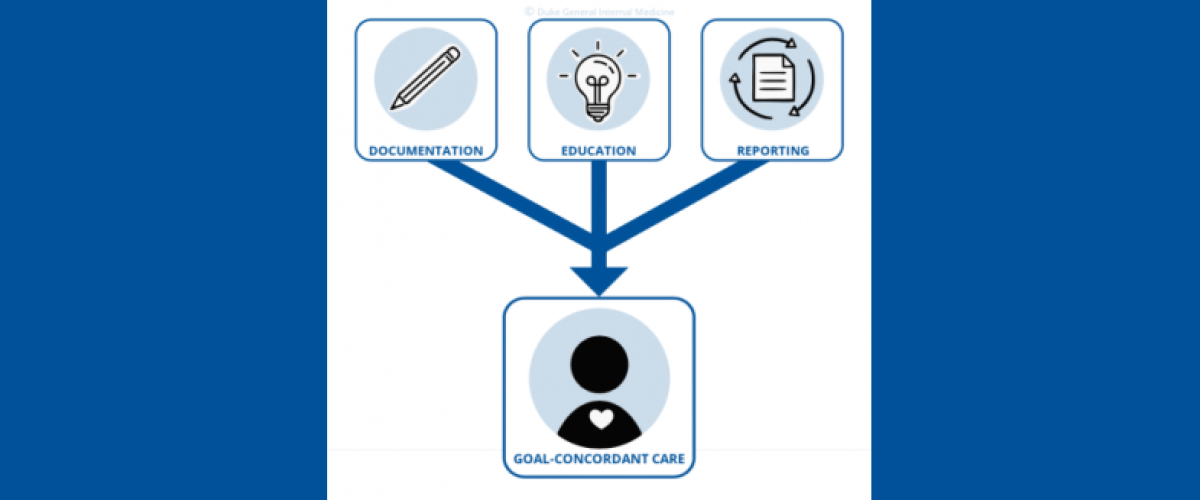 Our mission: 
Duke Health is embarking on an ambitious plan to change the way that we care for patients with advanced, serious illness.  Our plans are ambitious, but our aim is simple: to ensure that the care we deliver is driven by the best evidence AND is consistent with our patients' goals. 
To make this aim a reality, we've begun a coordinated effort to increase the frequency and quality of communication about our patients' goals.  At the center of this effort is our commitment that what matters to our patients matters to us. 
We will continue this work until all Duke Health patients have the opportunity to share their goals and preferences with their health care team. 
Our philosophy: 
Put patients and families at the center of every innovation 
 
Use methods of design thinking to create patient-centered solutions that have the best chance of success
 
Engage diverse stakeholders throughout Duke Health, including patients and families 
 
Empower all members of the health care team to be part of the solution 
Support the development of culture change champions throughout the health system 
 
Incorporate principles of diversity and inclusion in all of our work
 
Our tools: