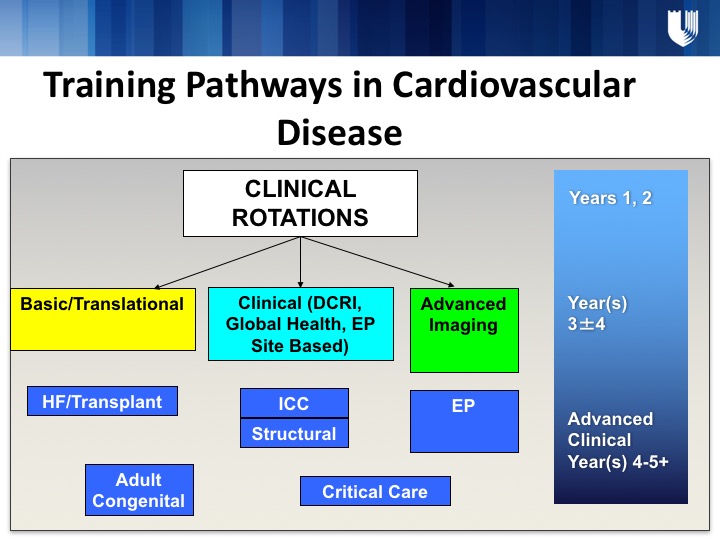 The Duke Cardiovascular Disease Fellowship Program is a 3 year ACGME program, with an optional 4th year of advanced training in research. The program is committed to offering an optional, protected fourth year of salary support for all interested trainees to pursue mentored research. This will allow the trainee the opportunity to significantly build upon the required research components of the first three years and develop the foundation to become an independent clinician-scientist.
By the time fellows complete the Duke Cardiology Program, they should be capable of independent clinical practice to provide state-of-the-art, evidence-based prevention, diagnostic, and management services for individuals with a variety of cardiovascular disorders and be able to contribute to the scholarship and education within the discipline.
The Cardiovascular Disease Fellowship Program guides and educates fellows to become capable of independent practice and/or research. Faculty provide direct supervision during clinical rotations while allowing fellow autonomy based on the fellow's level of training and the clinical situation. Fellows will also have regular meetings with program leadership and many other faculty members throughout their training for career development and to assess each fellow's progress.