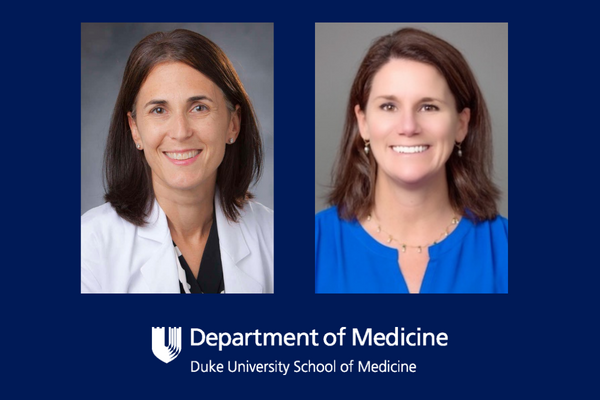 Two Department of Medicine leaders have been elected as counselors by the Alliance for Academic Internal Medicine (AAIM).
Aimee Zaas, MD, MHS, director, Internal Medicine Residency Program, was elected as counselor to the Association of Program Directors in Internal Medicine (APDIM). Gastroenterology Division Administrator Cathy O'Neill, MBA, will serve as an Administrators of Internal Medicine (AIM) counselor.
Individual councils selected the final candidates for the ballot after review of all eligible nominations. All candidates were elected by a majority of the ballots cast.
The Alliance for Academic Internal Medicine (AAIM) promotes the advancement and professional development of its members who prepare the next generation of internal medicine physicians and leaders through education, research, engagement, and collaboration.