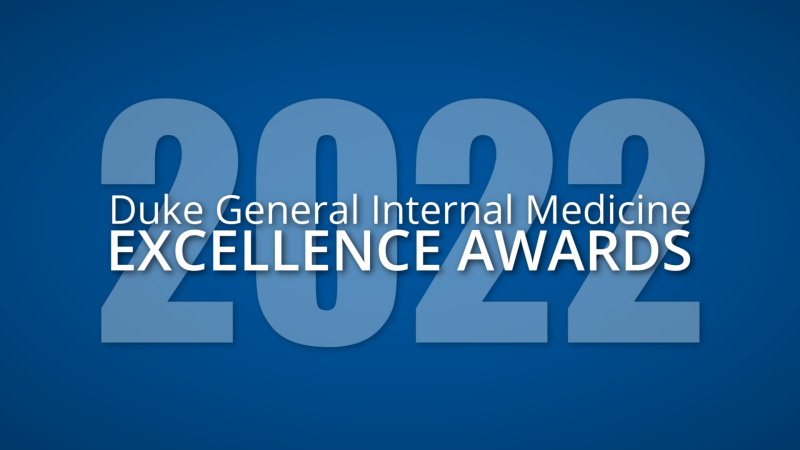 We are proud to announce the 7th annual GIM Excellence Awards, presented by our Division Chief, Dr. Ebony Boulware, in the video below. This year we have 11 different awards, including 10 individual awards as well as one team award.
A special thank you goes out to all those who submitted nominations for these awards and to our awards committee for their assistance in selecting this year's recipients. 
Staff Awards 
These awards recognize exemplary service to the division in the respective area. Eligible candidates must have been with the division for at least 1 year. Nominations were based on the following attributes: problem solving, creativity, leadership, team work and overall positive attitude.
Administrative Staff Excellence Award
Recipient: Christina Alamo, Duke GIM Staff Assistant
 
Hospital Medicine Staff Excellence Award
Recipient: Tamara Mueller, Hospital Medicine Strategic Services Associate
 
Primary Care Staff Excellence Award
Recipient: Heather Beau, DOC Service Access Manager
 
Staff Excellence Team Award
Recipients: GIM Research Staff Team
Avi Alkon, Cassie Bowman, Ashley Cabacungan, Iris Pounds, Tara Strigo
---
FACULTY AWARDS
---
Click here to see a full listing of past excellence award winners.