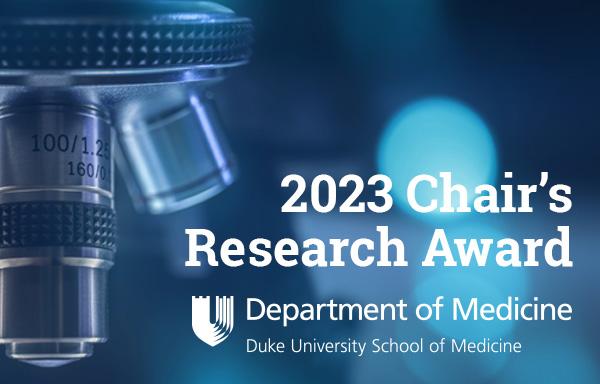 Each year, the Department of Medicine provides resources through the Chair's Research Award to fund junior investigators in the Department of Medicine who are preparing to submit NIH career development awards.

Recognizing the impact of COVID-19, eligibility for the Chair's Research Award has been extended to full-time DOM faculty physicians and PhD scientists who have completed their terminal training (residency, fellowship, or post-doc) within four years prior to the award start date in July 2023 (i.e., since July 2019). Residents, fellows, and PhD post-doctoral scientists transitioning to new full-time faculty appointments in the Department of Medicine, as of July 2023, are also eligible to apply.
The Chair's Research Award provides protected research time to prepare a successful extramural career development award application. The 2023 application deadline is February 15, 2023 at 5 p.m.  
For eligibility criteria, detailing information about the award, and application click here