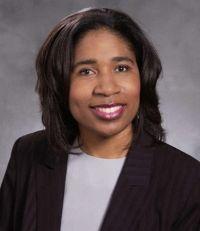 Hepatologist Carla W. Brady, MD, associate professor in the division of Gastroenterology, has been named Vice Chair of Faculty Development, effective April 1, 2023. She assumes the role following the Department of Medicine's decision to enhance both faculty development and diversity, equity and inclusion (DEI) efforts by separating these offices.

While DEI efforts will continue to be led by Vice Chair for Diversity, Equity and Inclusion, Laura Svetkey, MD, Dr. Brady's primary responsibility will be to oversee a full range of faculty development activities for early career, mid-career and senior faculty, especially those in leadership roles. Faculty development activities will include leadership of the DOM Faculty Development Academy and Career Development Seminar Series, overseeing new leadership training opportunities, and promoting faculty professionalism and well-being initiatives. As in all we do in DOM, Dr. Brady will embed a DEI lens in all faculty development activities.

"I am excited about an opportunity to utilize my experience and skills to foster an environment that emphasizes the importance of faculty development, to provide leadership for existing and new faculty development programs that are beneficial for their intended audiences, and to represent the Department of Medicine across the School of Medicine in roles that champion the professional development and success of faculty," Dr. Brady said.

"Dr. Brady brings significant experience to this new position. She has a tested commitment to faculty development on the national level," said Andrew Alspaugh MD, Vice Chair for Academic Affairs. "She has also been a strong advocate for our faculty academic environment as a member of the Duke University Academic Council."

Dr. Brady is a 1997 graduate of the University of Virginia School of Medicine. She completed her internal medicine residency and gastroenterology fellowship at Drexel University College of Medicine in Philadelphia.  She is an experienced leader in professional development and diversity, equity, and inclusion initiatives at both the local and national levels.

"It is Dr. Brady's deep experience in both faculty development and DEI that make her such an excellent choice for this new role," said Kathleen Cooney, MD, Chair of the Department of Medicine. "Under her leadership, the department will continue to move forward with an increased emphasis on our people, our most valuable resource."  

Early participation in programs such as the American Gastroenterological Association (AGA) Academic Skills Workshop, the American Association of Medical Colleges (AAMC) Early Career Women Faculty Professional Development Seminar, the DOM Faculty Development Academy and others, she says, have been foundational to her own professional success.

In her work with 2014 – 2015 Duke Academic Council Diversity Task Force as co-chair of its Best Practices in Diversity subcommittee, she worked with faculty from across the University to create recommendations promoting diversity, equity, and inclusion. The recommendations  provided a foundation for the creation of the University position of Vice Provost for Faculty Advancement, a position that oversees faculty and leadership development programs and fosters an inclusive and equitable environment to ensure the success of diverse faculty. Through Dr. Brady's service on the Duke University Executive Committee of Academic Council (ECAC) during 2019-2021, she regularly met with University administrative leadership to provide guidance on a wide range of faculty-related issues.

Dr. Brady has been deeply involved with American Association for the Study of Liver Diseases (AASLD) since her fellowship training days.  She has chaired two AASLD committees and serves on the AASLD Governing Board as Secretary. In her role as a Governing Board liaison to the AASLD Women's Initiative Committee, Dr. Brady provided oversight in the committee's creation of a Women's Leadership Program that launches in 2023. She became an AASLD Fellow in 2016 and served as Chair of the organization's Inclusion and Diversity Committee where she represented the AASLD in the Intersociety Group on Diversity (IGD), a partnership of diversity efforts of the AASLD, the American College of Gastroenterology, the American Gastroenterological Association, the American Society of Gastrointestinal Endoscopy, and the North American Society for Pediatric Gastroenterology, Hepatology, and Nutrition.

She has further led AASLD efforts in multiple diversity-related endeavors, including its establishment of a trainee travel award for outstanding health disparities research, the creation of the electronic publication and distribution of the AASLD's statement to its membership on diversity and its call to action, and the creation and publication of the committee's white paper on DEI issues in hepatology.