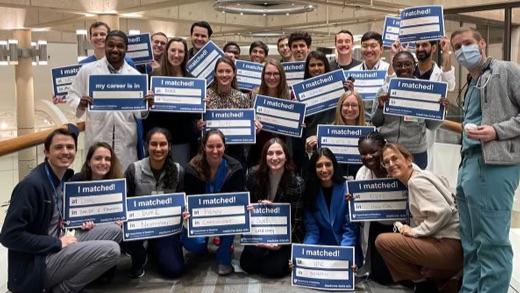 Congratulations to every division in the Department of Medicine as we celebrate the successful results of the 2022-23 fellowship match with a 100% success rate. Each one of the department's fellowship programs filled its slots, attracting a phenomenal group of incoming fellows.
It is especially impressive that all of our departmental programs filled when subspecialties including geriatrics, hospice and palliative care medicine, infectious diseases, and nephrology saw fewer applicants than available training slots nationally.
"We are very excited to welcome a fantastic group of individuals to our geriatrics fellowship class of 2023-2024, said Mamata Yanamadala, MBBS, assistant professor in the division of Geriatrics and director of the Geriatric Fellowship Program. "We are confident that they will become fabulous geriatricians who will play a big role in filling the gap in light of the growing older adult population and the shrinking geriatric workforce. I am grateful for all the faculty and staff in the division of geriatrics for their dedication in recruiting and training our fellows."
Duke Department of Medicine continues to attract a diverse group of incoming fellows, 25% of whom self-identify as either Black/African American or of Hispanic ethnicity.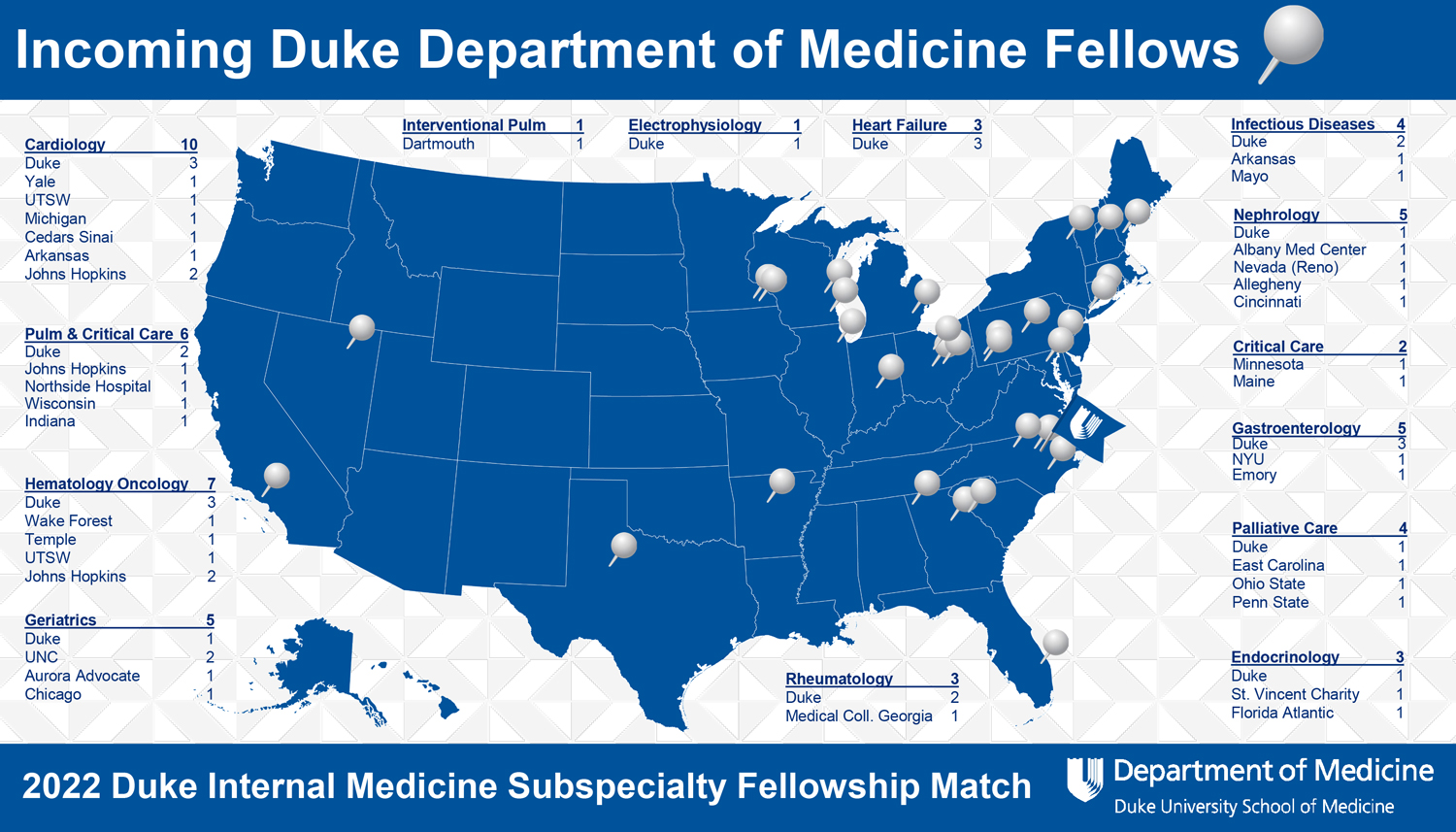 Duke residents also matched in 11 subspecialties and 18 are staying at Duke.
"I am thrilled to have matched into the Cardiovascular Disease fellowship at Duke," said Aubrie Carroll, MD, internal medicine resident. "I have many to thank including my family, my co-residents, and the Department of Medicine leadership, whose constant support opened up a world of opportunities for me. Additionally, I am so grateful to the Duke Cardiology fellowship program and department leadership, whose guidance helped transform my initial curiosity about cardiology into an enduring passion. It is a privilege for me to continue my training at this exceptional place, with people who energize and inspire me daily."
Carroll joins 17 other incoming fellows from Duke's Internal Medicine Residency Program while newcomers to Duke will be joining us from across the country – Dartmouth, University of Wisconsin, Cedars-Sinai, and Johns Hopkins, among others.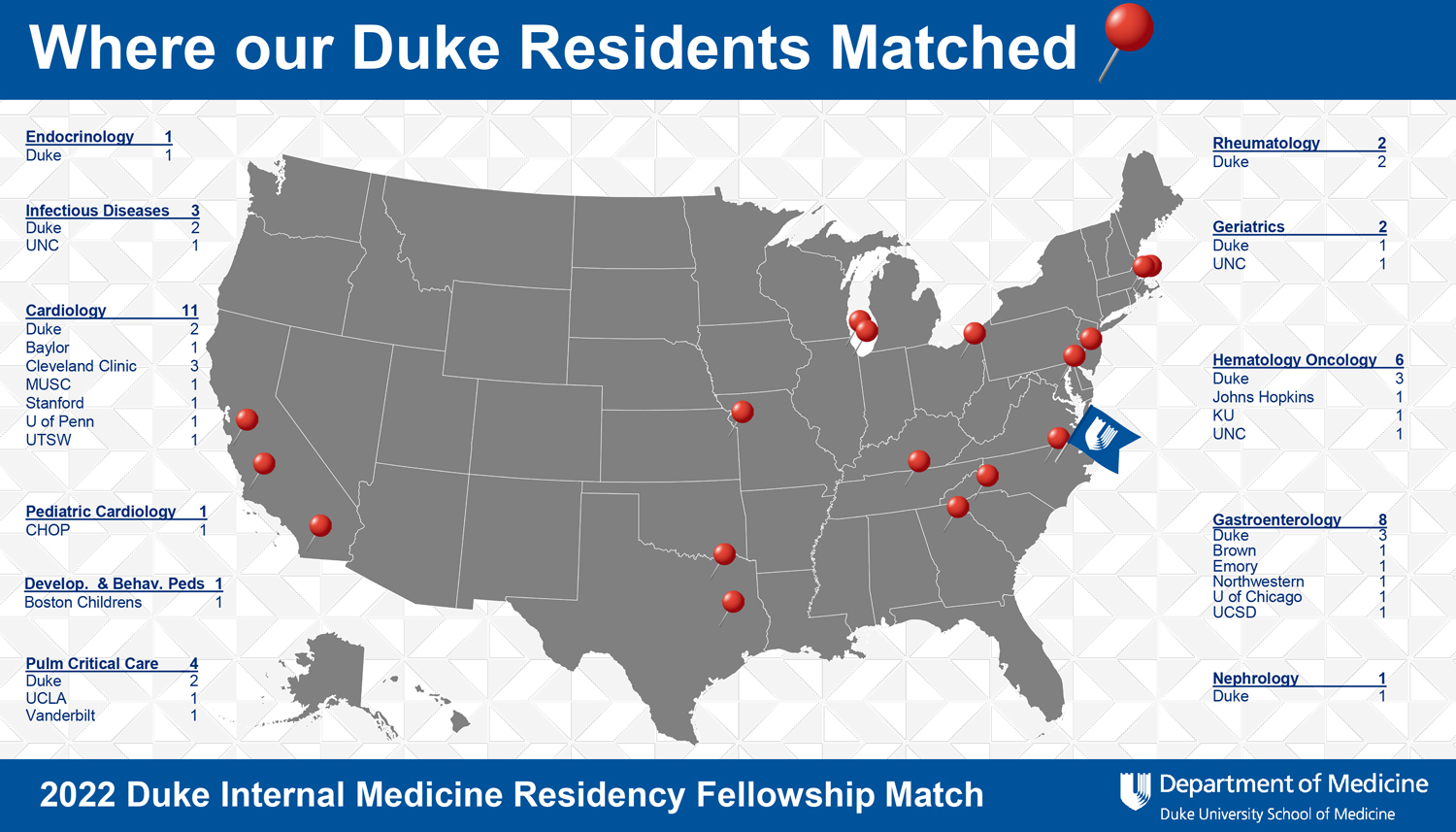 Duke residents matched in 11 subspecialties and 18 are staying at Duke!