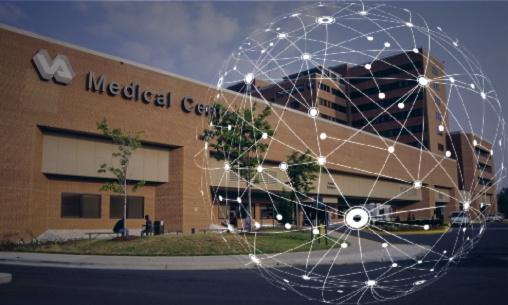 New to Duke? But, you work across the street in the Durham VA? We believe there are online Duke resources you may be missing. 
The value of remote access to Duke
It's the wealth of online clinical tools and full-text journal publications found in the medical center library that especially draw us to the Duke Health network. These are not publicly accessible web pages, hence the need for your personal Duke NetID.
Also, if you are someone who works on both sides of the street, you may want access to the patient medical record in Maestro Care.
Follow these steps to reach the Duke network
Know your "Duke NetID"
The Duke NetID is your electronic key to a variety of digital resources at Duke. As a new DGIM member you received a NetID and instructions for creating a password. Can't find it? Check Online@Duke: https://duke.edu/online
Use your Duke unique ID to search to find yours. More info here.

Obtain the "multifactorial authenticator"
Most Duke services require this means of linking a passcode that authenticates you are you. It's an additional layer of security. Check out this page to choose an app that you can have with you. We use our smartphone and we've tried Duo and SMS, both are fast and easy. [We already registered our phone with DHTS.]

Use your NetID and password + Authenticator​ to securely reach the Duke Health network

​Launch the internet web browser from a VA desktop computer

Enter this web address: citrix.duke.edu and follow the prompts

Log On using your NetID and password

Complete the authentication prompt (remember you get that code from the app you installed on your phone). Retrieve the code now (it will expire!) and enter that code.

The screen then will display various folders/icons including "Maestro Care".
Above these you will see 3 other choices: "Favorites, Desktops, and Apps".
To find an internet browser click "Desktops" (see image to the right, the white circle) --> and then your screen will show an icon for the "Virtual_PIN_Desktop" (see image, red circle). Click this icon.

The next screen prompt will request that you "open" the "ICA" file. Most VA machines have this file installed and up to date. Just click "open" and the file should allow that gateway to the familiar PIN desktop on the Duke Health network!​

(Whew, if ever I wanted a shortcut on the VA machine it would be now!)
​​​Weblinks tailored for you
We don't pretend to be the Helpdesk for OIT or DHTS, but we believe these tips are a valid start, and frankly, this is a great opportunity for "see one, do one, teach one".
Need more help? See the DHTS Documentation Website or contact the DHTS Help Desk at 919.684.2243 or 800.684.2243.
Submitted by Martha B. Adams, MD
grateful fo input from VA colleagues and from DHTS