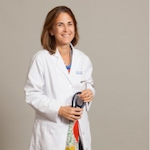 From the Director
BIG NEWS this week is the overwhelming success of the Stead Tread!! Such amazing work by the Stead Tread team, led by former Duke IM Chiefs Dr. Caroline Sloan with mentorship by Dr. Juliessa Pavon and phenomenal resident leadership by  Daniel Bernstein, Jackie Kercheval and Matt Townsend and the team of Auston Steifer, Callie Lilley, Kaela Miller, Sandra Au, James Davis, Alex Gunn, Bret Pinsker, Bari Rosenberg, Hannah Schwennesen, Julian Weiss and Karen Young.  Way to go super speedy top residents Matt Goodwin and Karen Lin!  Participation was fantastic from the residents, faculty  (a big shout out to our highest participating divisions of   Rheumatology, Geriatrics, Nephrology and GIM – HM and Pickett Road, plus EM, VA and hospital leadership (Dr. Lisa Pickett!), plus ID, VA ED and more! Word is that the run raised over $18,000 for LCHC which is a new record.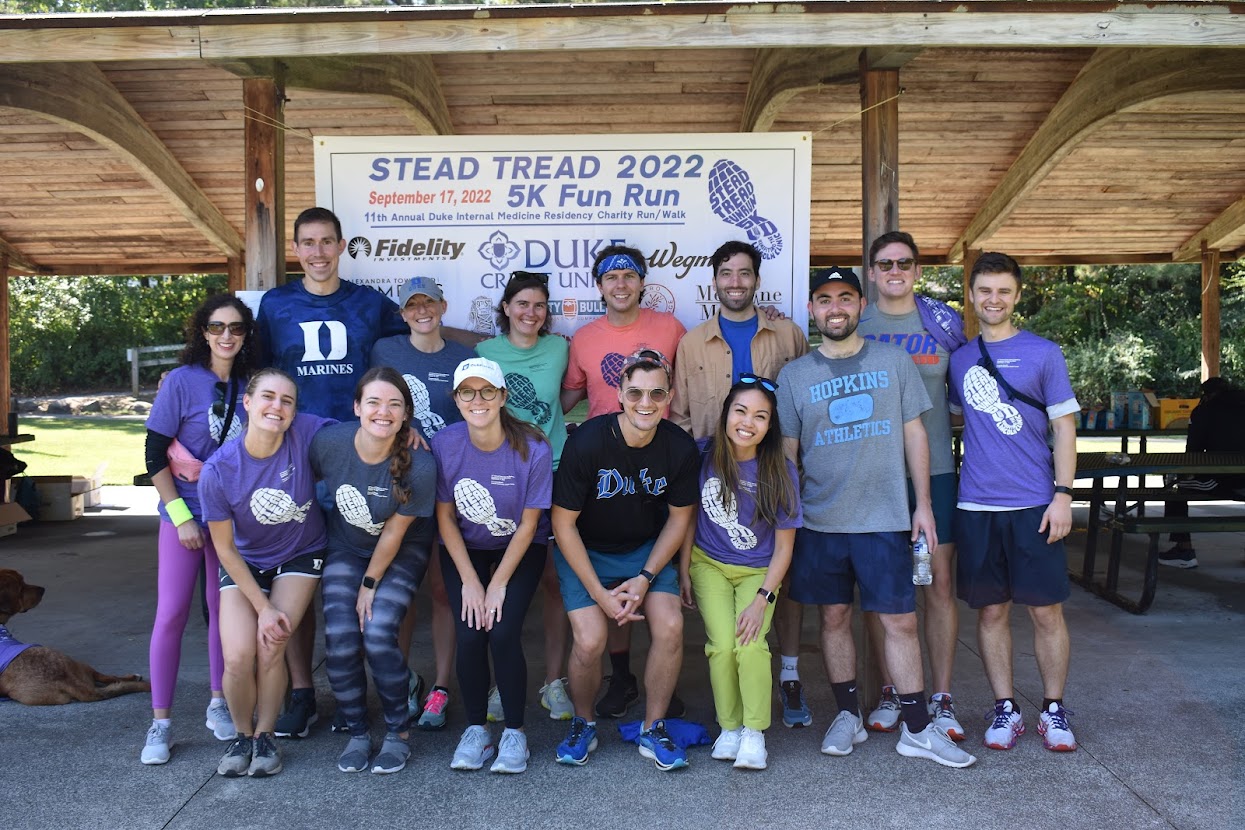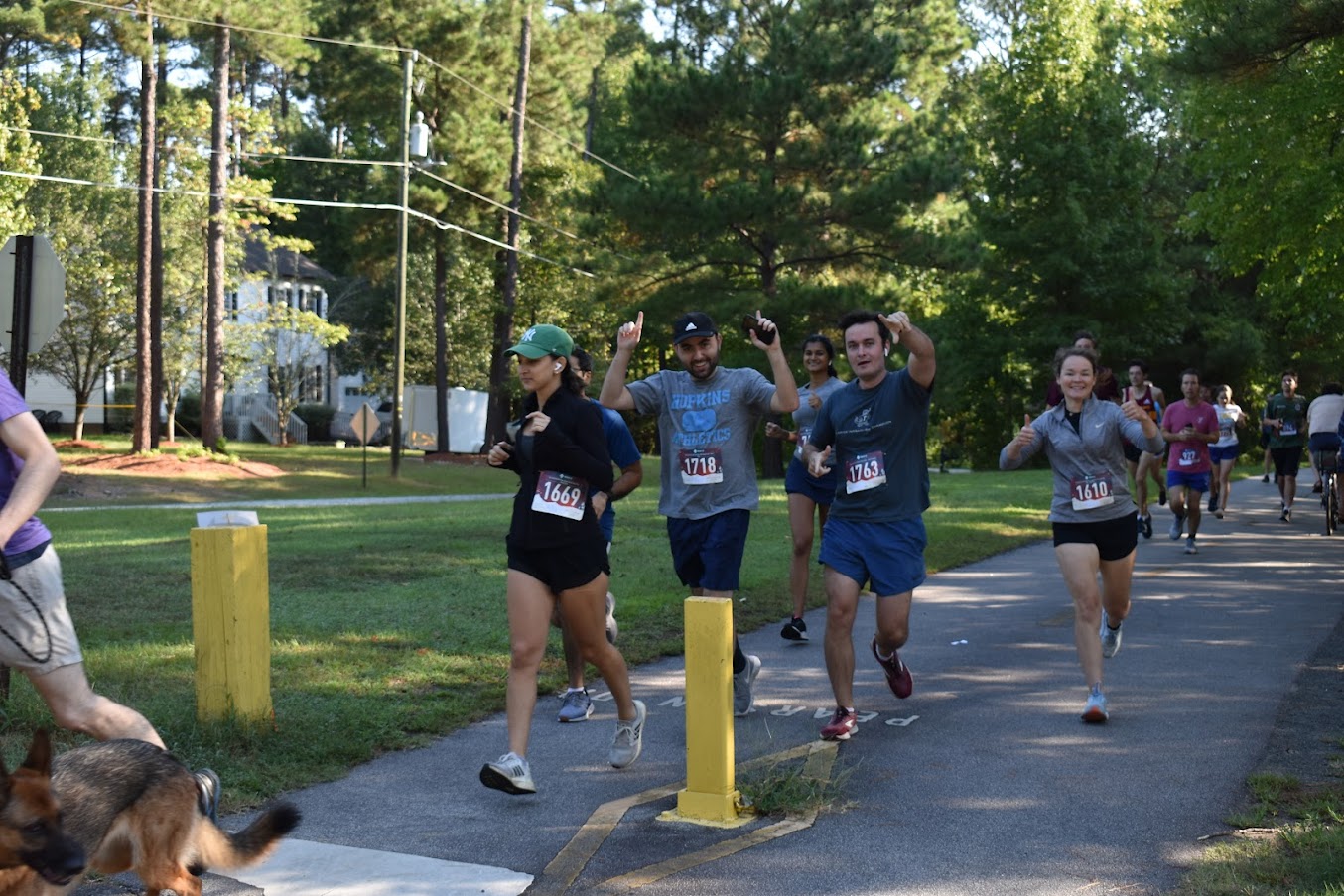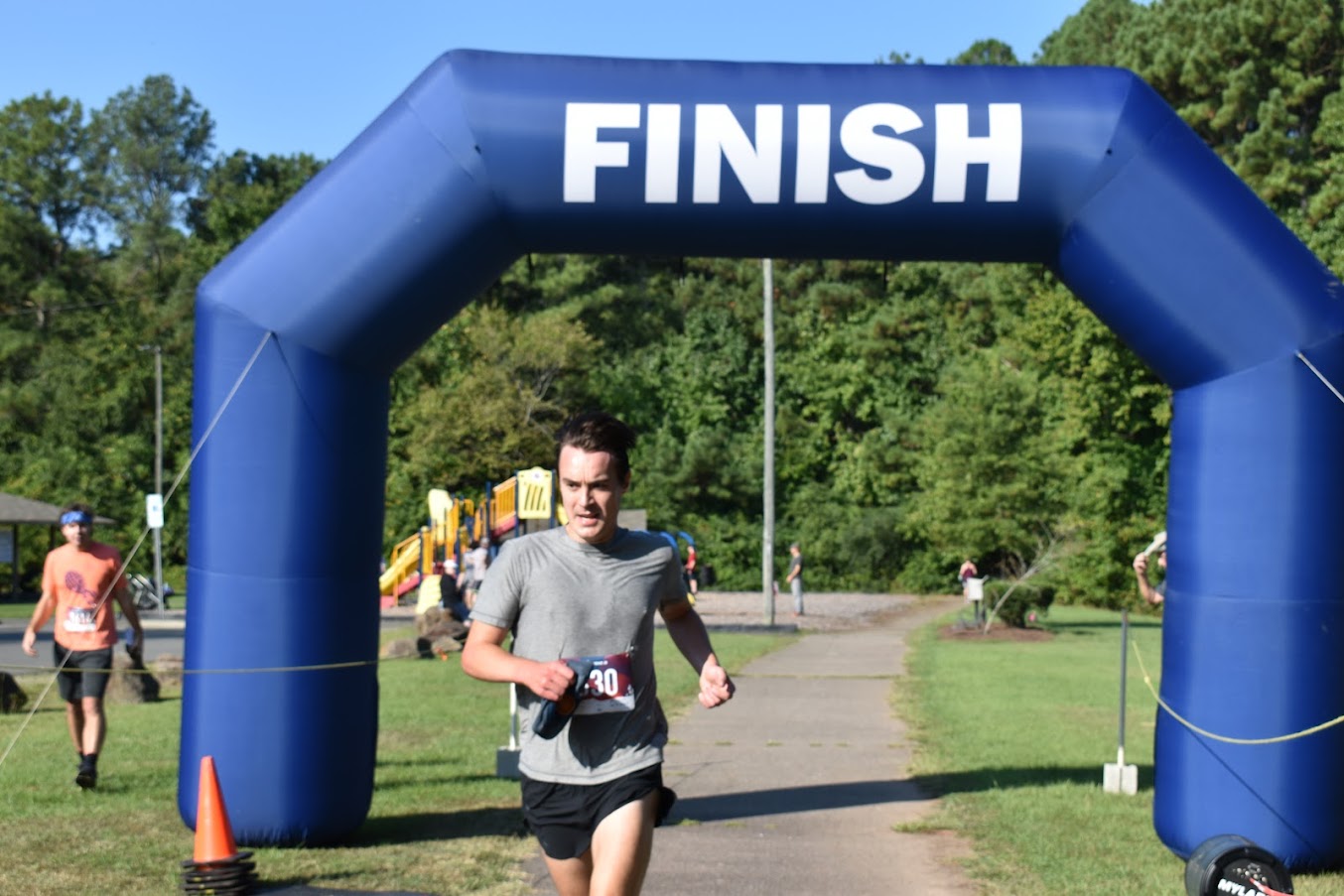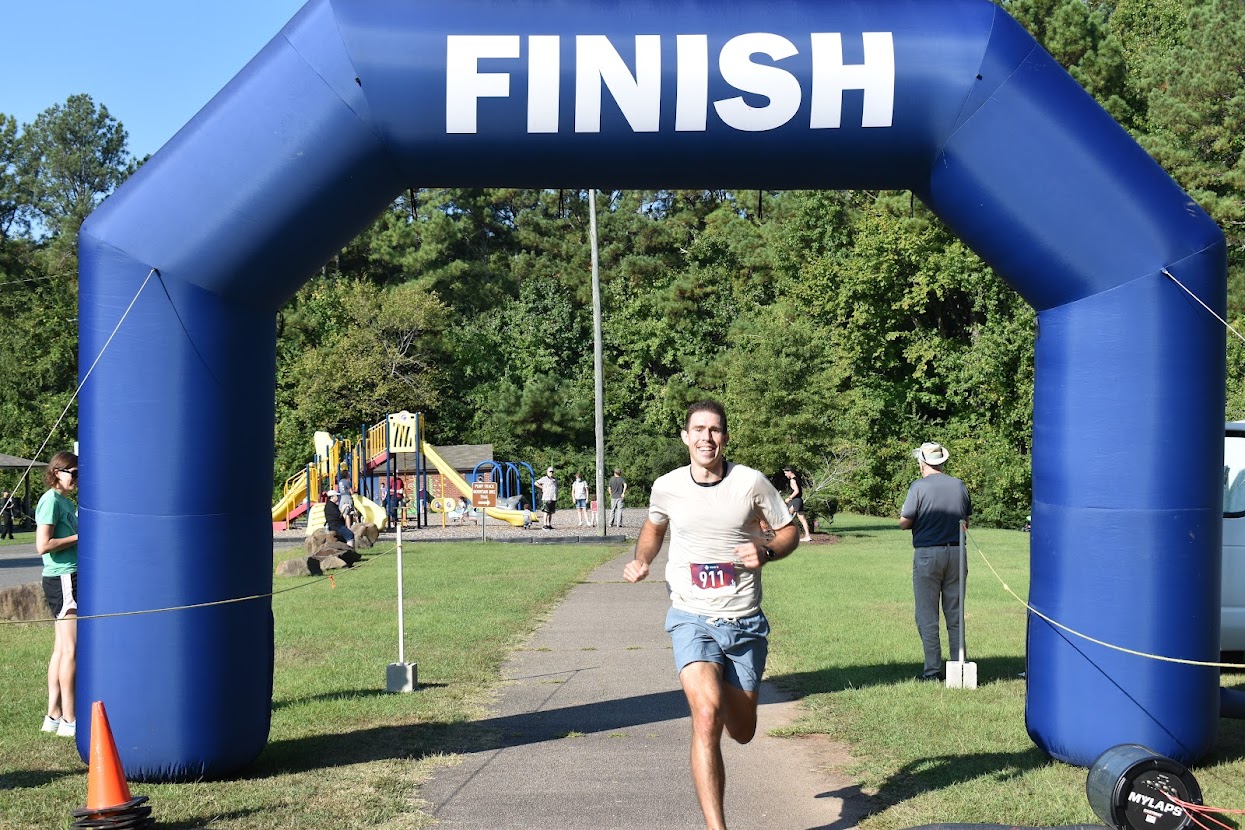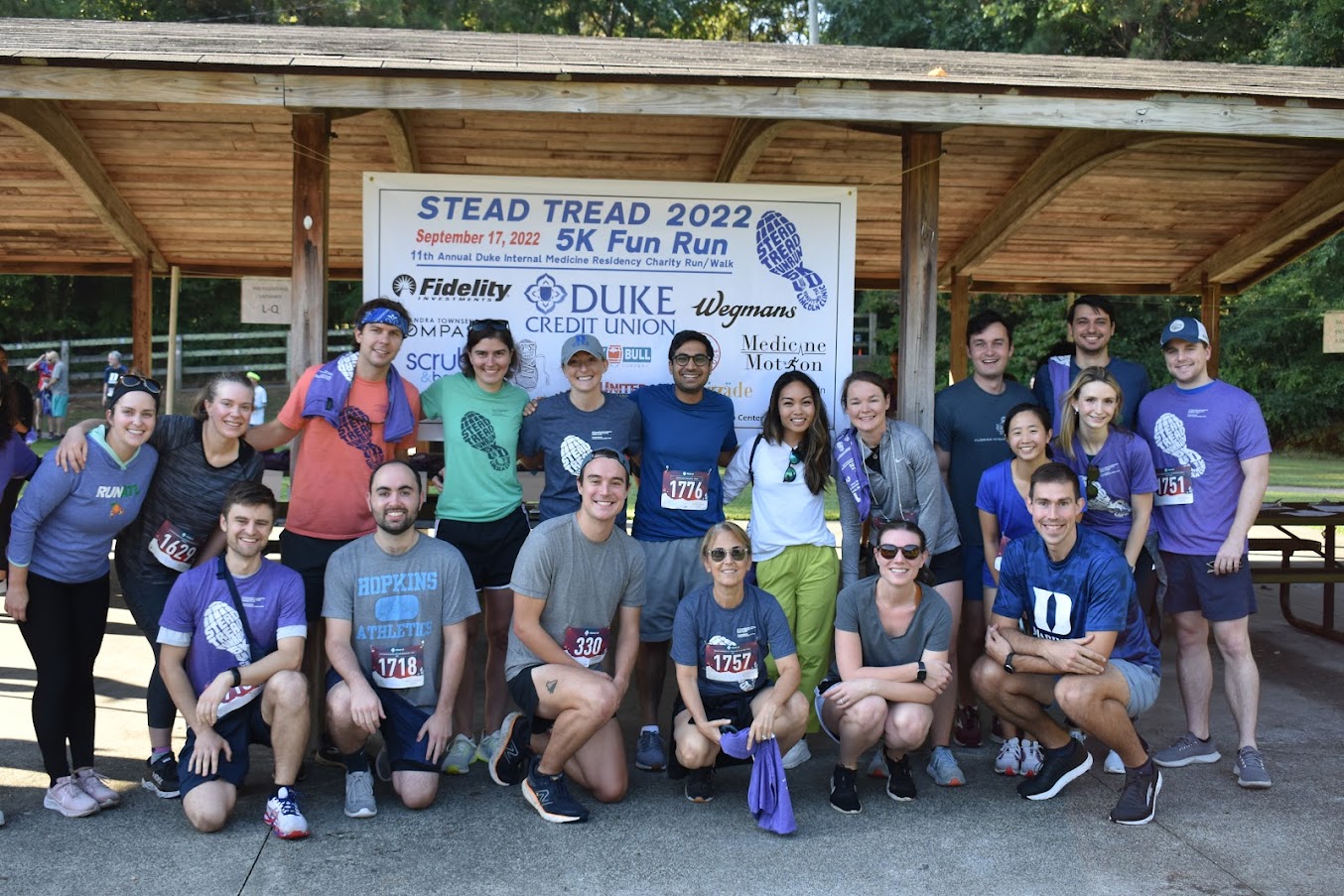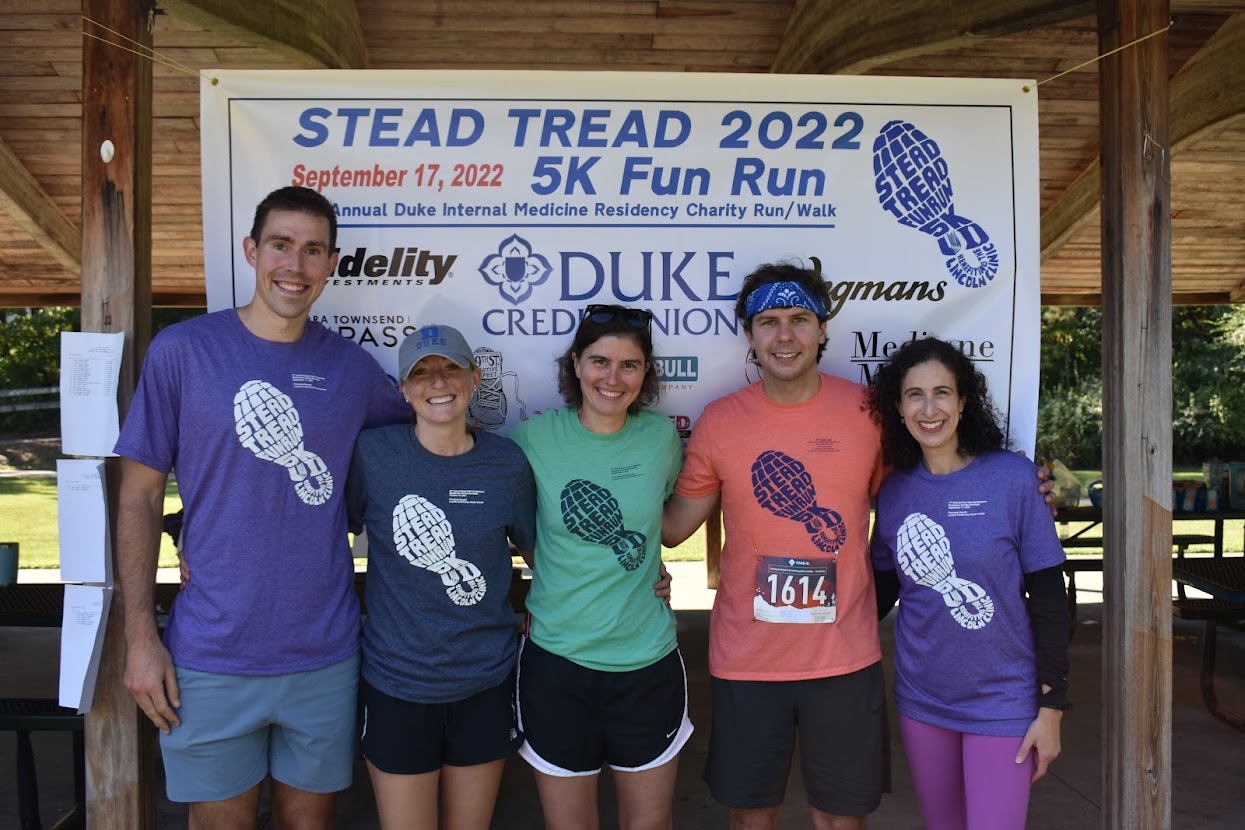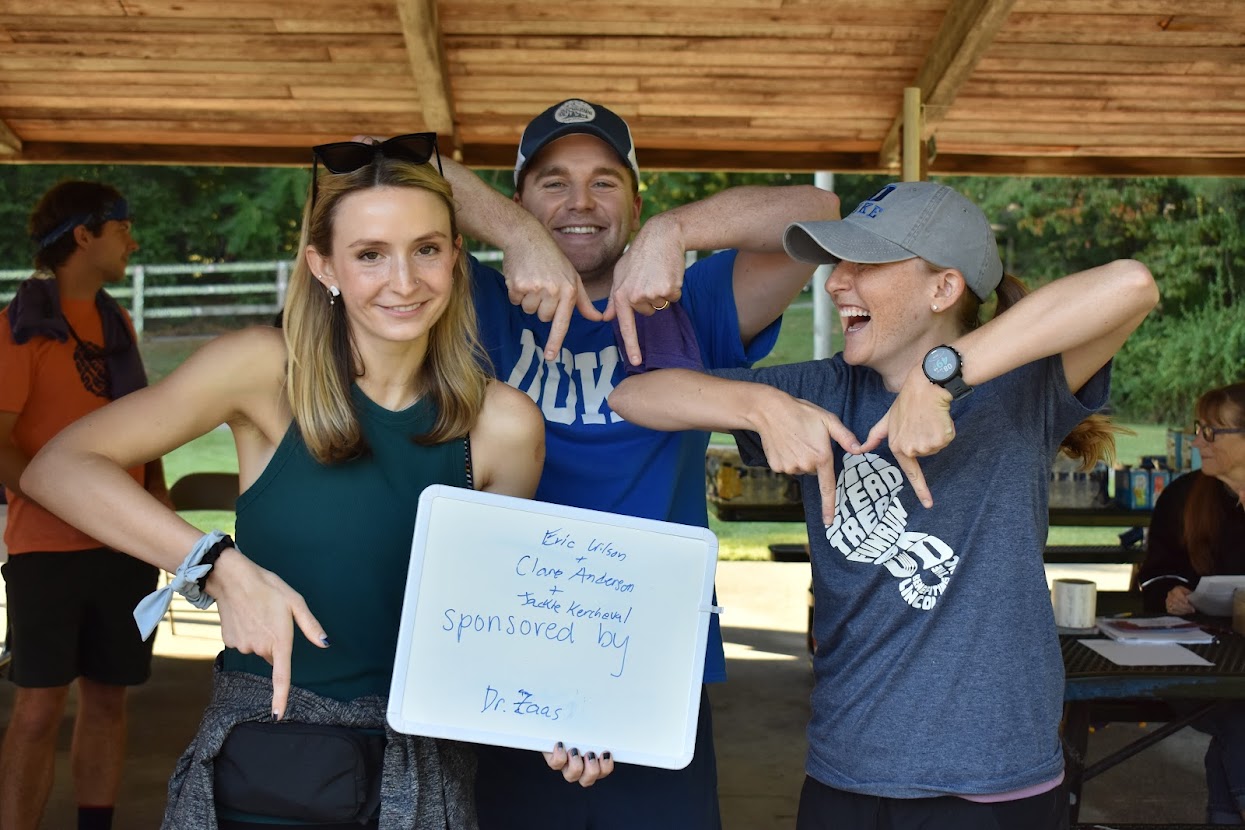 This week is the kickoff of "Get Ready to Vote".  Tuesday is national voter registration day…check your own status to get started on making your voting plan.  The non-partisan organization Vot-ER has badge backers that can help you start a conversation with your patients about registering to vote as well.  If you are still looking for a badge backer, let me know!
We are gearing up for DOCTOBERFEST! Get ready for some fun activities and more throughout the month of October.  October leads into resident recruitment (can you believe it?).  Kayla will be sending out information about how YOU can help bring the next amazing class of interns to the DukeFam.  Year after year, our applicants remind us that YOU are the driving force behind choosing Duke and we can't wait for them to meet you all (virtually of course, but we can still show off that amazing DukeFam energy). 
Welcome to our newest member of the IM Res Team, Ms. Candace Allison! She will be helping Emily with scheduling as well as the rest of the team with other office needs.  You will get to meet her at lunch each day so please give a warm DukeFam welcome to her when you pick up lunch!
Congratulations are in order for Julian Weiss on his engagement and Drew Vista on his wedding!
Huge thank you to Shannon Herndon and Emilio Guzman Cisneros for hosting the first Narrative Medicine meeting of the year! And to Dr. G for being a faculty champion of this amazing activity.
Kudos
Kudos this week to Sarah Dillon on a fantastic SAR talk, to Aubrie Carroll from Alison Smith for her expert use of technology to coordinate care for a patient on gen med, to Andrew Maul and Melissa Cutshaw from Liz Kobe for flawless JAR leadership on VA GM as well as to Karen Young, Kayla Brown and Isabelle Byers for outstanding VA cross cover and to Med Student Claudia Pena for outstanding work on her first clerkship (also from Liz), to Auston Steifer from Dr. Viviana Martinez-Bianchi for providing wonderful culturally competent care to one of her patients who was hospitalized and to Damarcus Ingram from Drs. Vinay Choksi and Neha Kayastha for working with a family on understanding hospice and care goals and to Clare Anderson from Dr. Bruce Peyser for really helping a patient in clinic by making a rare diagnosis!  
Pubmed from the Program
This week's pubmed from the program goes to Jon Magnus Johannesson for his recent publication in Clinical Infectious Diseases
HIGH RATE OF HCV REINFECTION AMONG RECENTLY INJECTING DRUG USERS: RESULTS FROM THE TRAP HEP C PROGRAM - A PROSPECTIVE NATIONWIDE, POPULATION-BASED STUDY.
Johannesson JM, Fridriksdottir RH, Löve TJ, Runarsdottir V, Hansdóttir I, Löve A, Thordardottir M, Hernandez UB, Olafsson S, Gottfredsson M; TraP Hep C group.Clin Infect Dis. 2022 Apr 19:ciac272. doi: 10.1093/cid/ciac272. Online ahead of print.PMID: 35438144
Have a great week!
Aimee