From the Director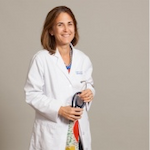 First week of new chiefs!! A huge thank you and kudos to our 2021-22 Chiefs – Michael Burt, Dennis Narcisse, Jessica Regan and Nancy Yang, with special kudos to Mike and Nancy for outstanding chief grand rounds last week! If you didn't get a chance to see them "live", they are worth the watch on the recording.  Excited to have Grand Rounds back at 8 am on Fridays as well.  We will be using Friday at noon for professional development time (e.g. some timely meetings about career development, etc), for things like town halls, time to chat with the chiefs or program leadership and time for teams to take a break and sit outside for lunch.
WELCOME TO THE 2022-23 CHIEFS!!! Go say hi to Sara, Lonnie, Nathaniel and Ryan!!!
New interns start their GME orientation on Friday and are with us starting Saturday AM, with orientation and shadow time on Mon and Tues.  First day on the wards/clinics is Wednesday!!!   Congratulations to everyone on an outstanding year, filled with triumphs and challenges for sure – we are all extremely proud of each and every one of you.
Things TO DO…if you are interviewing, don't forget to sign up for a mock interview with Dr. Pollak.  Universally, this has been rated as very helpful by our interviewing SARs.  Many thanks to the alumni council for funding this opportunity.   If you are a rising JAR, think about goals for JAR year and take time to check in with a chief, your advisor or me about those goals! 
Have a great week!!! Let's go new academic year!!!
Aimee
Kudos
Kudos this week to Harrison Matthews from Dr Colby Feeney for excellent work on Duke GM, to Joe Wawrzynski, Shon Arnold and Mary-Jo Obeid for excellent SAR talks, to Dan Bernstein from Emory Buck for his amazing work on a patient with a needed stroke code, to SeaBass Franco for outstanding work on a patient who needed a lot of care coordination at the VA (from Dr Neha Kayastha) and to Chris Wanjiku from JR Peacock (and Dr Hargett) for making an astute diagnosis for a patient overnight.
Pubmed from the Program
This weeks pubmed from the program goes to Harsh Patolia, Shivy Chandramouli and Jo Cavalier for the first of two abstracts accepted to the Heart Failure Society of America upcoming meeting!
Joanna S. Cavalier, MD, Priyanka T. Bhattacharya, MD, Harsh Patolia, MD, Shivram Chandramouli, MD, Sounok Sen, MD, Ravi Karra, MD, Mathew S. Maurer, MD and Michel G. Khouri, MD. Multicenter Transthyretin Cardiac Amyloidosis Study Demonstrates Differences in Phenotype and Outcomes by Race. Heart Failure Society of America Annual Scientific Meeting, September 2022.
Med Res Team Office Calendar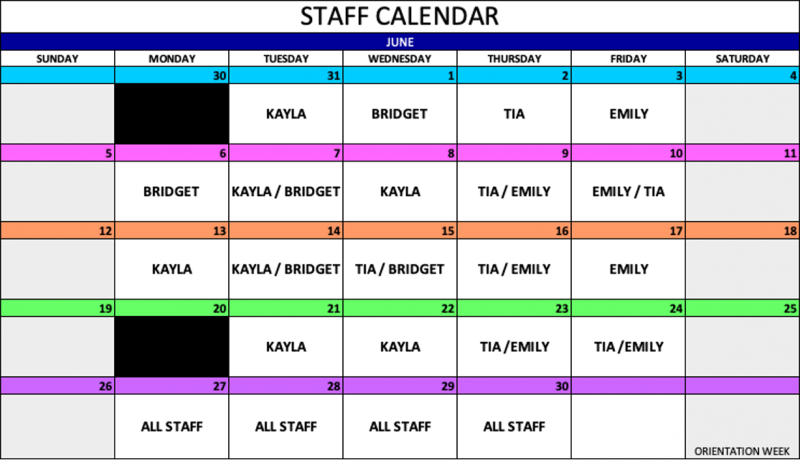 From the Chief Residents
 

 

Morning Report: June 21-23, 2022 via Zoom

| Date | Topic | Lecturer | Time | Location |
| --- | --- | --- | --- | --- |
| 06/21/22 | --- | --- | 7:15 a.m. | Zoom |
| 06/22/22 | --- | --- | 7:15 a.m. | Zoom |
| 06/23/22 | --- | --- | 7:15 a.m. | Zoom |
Academic Half Day: June 24, 2022
 
Thread
Topic
Lecturer
Time
Location
Rheum/Renal/Endo/ID/GI/GIM

---

---

---

---

9 a.m.

10:30 a.m.

VA Surgery Conference Room C5010

Card/Heme/Pulm/Onc

Heart Failure

Adam DeVore

9 a.m.

VA Medicine conference room - C8016
Noon Conference: June 20-24, 2022 (In person/Zoom)

Date
Inpatient Topic 
Lecturer
Time
Location
Lunch
06/20/22

Cohen Conference 

Dr. Sandra Loriaux

12 p.m.

DUH 2002
& Zoom

Guasaca
06/21/22
LEADS: Novel Biologics for Atopic Disease

Teresa Tarrant, MD
Associate Professor of Medicine,
Rheumatology & Immunology
 

12 p.m.

Zoom

Chick-fil-a

06/22/22

Cohen Conference 

Dr. Omar Martinez-Uribe
12 p.m.

DUH 2002
& Zoom

Mediterra
06/23/22

Cohen Conference 

Dr. Sukrit Jain

12 p.m.

DUH 2002
& Zoom

Alpaca
06/24/22

MGR: FY 2022 Year-In-Review Presentation

Kathleen Cooney, MD, MACP

8 a.m.

DUH 2002
& Zoom

Itaewon Grill
Report Conference Schedule: June 20-23, 2022
Date
Topic
Lecturer
Time
06/20/22 

VA JAR CAT

Duke SAR Report - held in 2253

MS2 Report - held in 8262

Dr. Kellogg w/ Dr. Simel 

Dr. Clifton

MS2 Teaching

11 a.m.
 

1:15 p.m.
 

2:30 p.m.

06/21/22

VA JAR Case Report
 

Duke SAR Report - held in 2253 

VA Intern Case Report

Duke Intern Case Report - held in 2253

Dr. Ferreira w/ Chief & ACR

Dr. Nama w/ Dr. Govert

Dr. Jordan w/ Dr. Schneider

Dr. Smith w/ Dr. Dahhan

11 a.m.
 

1:15 p.m.
 

1:30 p.m.
 

2:30 p.m.

06/22/22

VA JAR CAT 

Duke SAR Report - held in 8262

Dr. Barrett

Dr. Hein w/ Dr. Zaas

11 a.m.
 

1:15 p.m.

06/23/22

VA JAR Case Report

Duke SAR Report-held
in 2253

VA Intern Case 

Duke QI Report

Dr. Haywood w/ Chief & ACR

Dr. David Chermak

Dr. Katie Charles

Drs. Burt and Boggan

11 a.m.

1:15 p.m.

1:30 p.m.

2:30 p.m.
 
From the Residency Office
Our Wellbeing
The Department of Medicine is keeping an updated list of wellbeing resources during this extraordinary time. Click here for more information.
Employee Health has Expanded Hours!
Based on feedback from team members who are seeking COVID testing so they can safely return to work with EOHW approval, the COVID hotline has expanded hours for employees: 5:30 a.m. - 6:00 p.m. 7 days per week. 
Feeling down? Need to talk to someone? Opportunities for Wellness
All trainees at Duke have FREE access to Personal Assistance Services (PAS), which is the faculty/employee assistance program of Duke University. The staff of licensed professionals offer confidential assessment, short-term counseling, and referrals to help resolve a range of personal, work, and family problems. PAS services are available free of charge to Duke faculty and staff, and their immediate family members. An appointment to meet with a PAS counselor may be arranged by calling the PAS office at 919-416-1PAS (919-416-1727), Monday through Friday between 8:00 A.M. and 5:00 P.M. For assistance after hours, residents and fellows can call the Blood and Body Fluid Hotline (115 inside DUH, 919-684-1115 outside) for referral to behavioral health resources. Another resource is Duke Outpatient Psychiatry Referrals at (919) 684-0100 or 1-888-ASK-DUKE. https://www.hr.duke.edu/pas/
Opportunities
Useful links