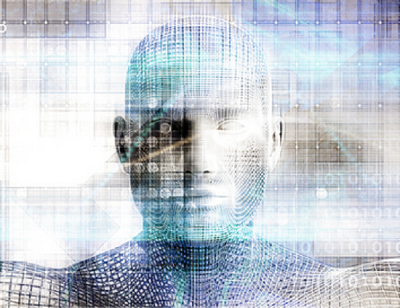 To celebrate this inaugural year of the VCC, we'll have three weekly features of what has made this clinic so successful. This week we'll focus on the positive changes the clinic is providing.
Digital health adoption is taking off at Duke Health, and the Department of Medicine (DOM) is leading the way. 
The Virtual Care Center (VCC), which marks its first year of operation in September, is one of several digital health initiatives where Medicine faculty have either led or have been early adopters. The VCC. Since opening its virtual doors, to date there have been 11,580 virtual video visits with about 93% of those rendered by 52 Medicine faculty providers.
The VCC is a joint effort between the PDC, the clinical departments, and the Duke Telehealth Office, a branch of Duke Digital Strategy Office. Strategically, it is part of a four-pillar model of virtual care for the Department of Medicine that also includes E-Communications, Remote Patient Monitoring and National Reach.
"VCC visits have been really satisfying for patients and providers," says Kathleen Cooney, MD, DOM chair. "As we move forward, they will become more integral to providing seamless patient care."
"The COVID-19 pandemic fundamentally changed consumer and patient expectations for convenience and service," says Blake Cameron, MD, MBI, associate professor of medicine and medical director of Telehealth and Access Innovation, Private Diagnostic Clinic (PDC) and the Digital Strategy Office (DUHS).  "The overarching promise of digital health is not to supplant human interactions with technology, but to alleviate the frictions and hassles patients experience while seeking care.  Our Duke faculty are among the best in the nation.  But care suffers when our patients become frustrated scheduling appointments or navigating the system."
Operational outcomes to date show that the VCC is well on the way toward meeting its goal of providing a more consistent and streamlined experience for both patients and providers. Compared to video visits without VCC support, no-show rates have been reduced by almost one-third. Appointments are starting on time about 75% of the time, up from 25%, and both patient and provider satisfaction are high.
A Net Promoter Score of 78 speaks to the value that the VCC brings to the patient experience, Cameron says. "Because we have staff dedicated to supporting video-based care, these virtual clinics run more efficiently and there are fewer hiccups along the way.  No longer do patients and providers need to fret about whether they will connect to the visit."
"This is a hugely important," says Donna Phinney, MSN, RN, director of the Duke Telehealth Office and the VCC clinic, "The difference it's making for the patients is amazing. I have them asking, 'How can I get this with my other specialty?'."
With dedicated CMAs and RNs, the VCC currently supports Medicine providers from the divisions of Gastroenterology, Endocrinology, Nephrology, and Cardiology.
 "I have heard nothing but positive responses from our faculty about the VCC – it has been an amazing addition to the care of our patients," says Melissa Teitelman-Grotegut, MD, associate professor in the division of Gastroenterology.
Having the virtual clinic has truly been life-changing," clinician Adrienne R. Barnosky, DO, assistant professor in the division of Endocrinology, Metabolism, and Nutrition, notes. "What this means is that I can truly dedicate the clinic visit to the patient's medical needs."
The VCC has been a game changer on virtual clinic days for endocrinologist Afreen Shariff, MD, assistant professor and director of the new Duke Endo-Oncology Program. In the pre-virtual clinic era, she says, patients would be late for appointments, would not be logged in or have issues logging in.
"I would not have patient data and blood glucose logs to review ahead of time. These delays would create frustrations on both ends," Shariff says. "In the post virtual clinic era, these issues are no longer a problem. Everyone is on time; data is available before the appointments to review and clinic runs smoothly. The staff is excellent, always engaged, on time and communicative. A real game changer."