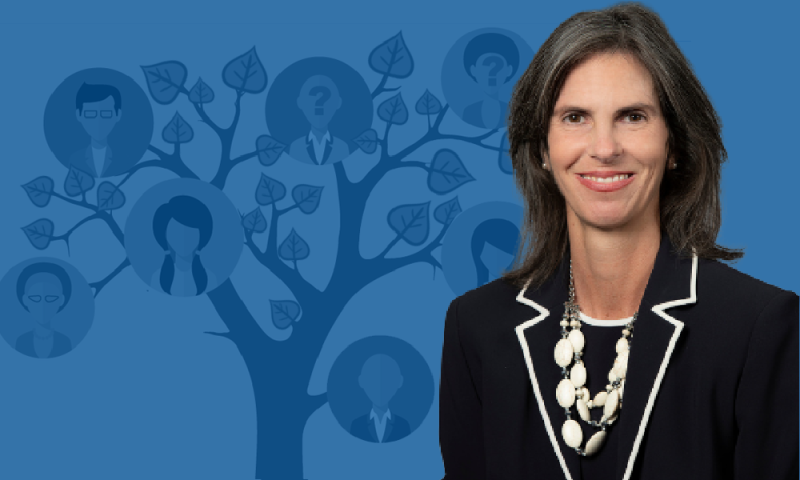 Family health history (FHH) is a critical component of genomic medicine that is essential for both identifying individuals at risk for heredity conditions and for contextualizing results of genetic testing.
November is Family Health History (FHH) awareness month and Lori Orlando, MD, MHS, MMCI, director of the Duke Precision Medicine Program and professor of medicine in the division of General Internal Medicine, is leading a team of researchers deploying a new care delivery model, "Genomic medicine Risk Assessment Care for Everyone" also known as the "GRACE" study. The study is funded by the National Institute of Health (NIH) and the National Human Genome Research Institute (NHGRI) through a R01 grant, "Advancing Genomic Medicine Research", that Dr. Orlando received in 2021 to take the next step in bringing precision medicine to primary care practices following the success of the "Family History in Diverse Settings" study (funded as part of NHGRI's IGNITE Pragmatic Trials Network (Implementing GeNomics In pracTicE).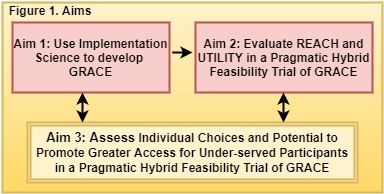 In studies of systematic FHH-based risk assessment of unselected populations, 25% of patients meet risk criteria for hereditary conditions. FHH-based risk assessment continues to be broadly underutilized and underappreciated in clinical care, creating barriers for such history to be collected. In the IGNITE study, using a patient-facing web service to collect and analyze family histories for primary care providers significantly improved detection of those at genetic risk for specific conditions, however, the next step - obtaining genetic counseling and testing - continued to be sub-optimal. 
The goal of the GRACE study is to develop a scalable end-to-end solution for risk assessment and management, including genetic testing, that meets the needs of low resource settings.
The study is being done by teams from Duke University and University of Florida Health in Jacksonville. Preliminary data has been collected at this time through the five community clinics in UF Jacksonville. The team is currently in the first stage of the grant's implementation science framework – pre-implementation. During pre-implementation they have interviewed providers, patients, clinic staff, and administrators at five unique clinical settings (rural, inner city, predominantly minority, predominantly elderly, and low income). Data from these interviews will be used to personalize the 'pipeline' and its workflows to meet the needs of each clinic's population.
MeTree, the software platform developed by Dr. Orlando and her team, is currently serving as the risk assessment core in the GRACE study. The team's central hypothesis is that combining a FHH-driven risk assessment, family engagement, and a genetic testing delivery system, will create a solution that engages and increases the proportion of diverse patients who are identified as at increased risk, who undergo testing, and, when appropriate, who initiate cascade screening among relatives.
"We know the importance being aware of family health history as it relates to a patient's risk for developing other diseases," says Dr. Orlando. "The GRACE study is working to develop a framework that can be implemented in multiple clinical settings, including those of low resources, to broaden access and uptake of genomic risk assessment."
The GRACE study hopes to continue to reduce the health disparities and gaps in genetic testing for minority and underserved populations through accessibility and educational awareness.
Beyond the study, Orlando wants to remind the community that you can take the first step in having a better understanding of your risk by talking to family members and collecting this data yourself. If you're seeing family this holiday season, it's a great time to talk about their past treatments and current medical needs. Asking questions about what's impacted your loved ones will give you a more complete picture of how your own health may change in the future -- and how your doctor can help.
Find the 6 takeaways for knowing your family health history