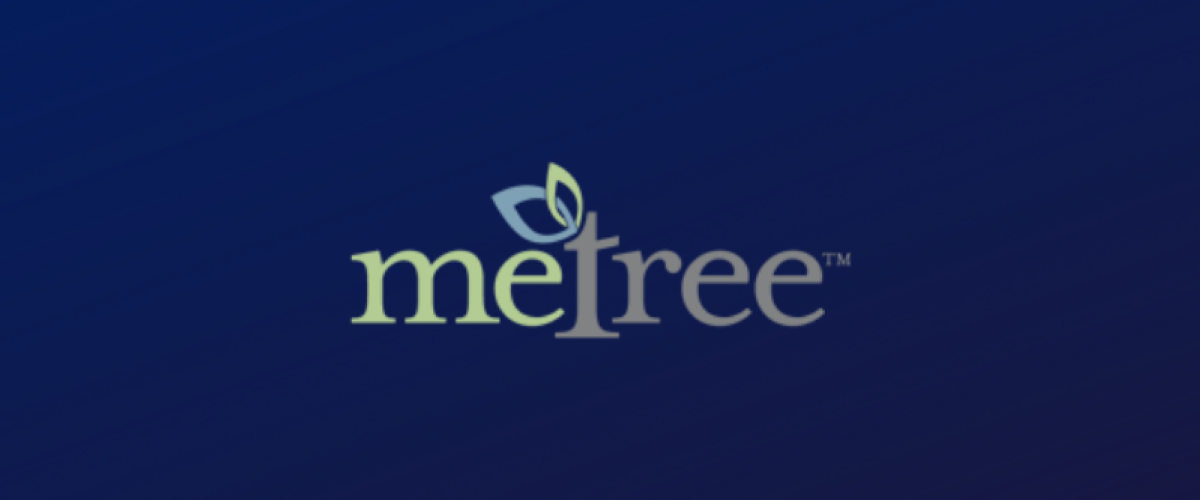 MeTree, developed by the Duke Center for Precision Medicine, is a web-based, patient-facing risk assessment tool that collects personal health information and family health history. The tool collects personal history on diet, exercise, smoking, and clinical data to calculate the Gail, BRCApro, and Framingham scores, in addition to personal and family health history on 20 cancers, 14 hereditary cancer and cardiovascular syndromes, and 21 other conditions. Algorithms are run based on current clinical guidelines used by primary care physicians to create patient- and provider-directed risk assessment reports. The tool provides clinical decision support to patients and providers for breast cancer, ovarian cancer, colon cancer, hereditary cancer syndromes, thrombosis, coronary artery disease, aortic aneurysm, ischemic cerebrovascular disease, hereditary cardiovascular diseases, type 2 diabetes, and hereditary liver diseases. The program is set up as a web-service with data stored on a secure central server. MeTree also creates a three-generation pedigree and tabular version of the family health history and implementation is currently being studied in an ongoing NIH-funded trial as part of the IGNITE network to understand how to best implement IT tools, like MeTree, in various settings and with diverse populations.
MeTree can also be integrated with medical records that support the SMART-FHIR standard.
Reduces burden on providers
Decreased data collection: Patients enter all of their information independently at home prior to their appointment.
Calculates scores for you (e.g. Gail score, Framingham risk score, etc.)
Provides simple straightforward action-oriented recommendation tailored to the patient
Does not impact workflow or hijack discussions with patients based on experience of past providers who have used MeTree in their clinics.
Improves quality of data collection
Educates patients about what to collect and how to collect FHH from family members
Patients may login and out to collect more information as often as needed
FHH collected with MeTree is of higher quality than what is possible to collect within the constraints of current practice.
Improves quality of care
Over 30% of primary care patients are found to be at increased risk for at least one disease after using MeTree (90% were not previously identified as at risk)
Provides just-in-time education within the reports.
Provides number needed to treat/screen when appropriate.
Links to gene tests and pharmacogenomic testing when appropriate.
Indicates when new technologies (ex: calcium scoring CT) have clinical utility
Promotes patient participation in care
Engages patients in their care and encourages active participation
Potential to develop into shared-decision making tool
Demonstration version will be made available for patients to enter their data and save or print as a pedigree. No clinical decision support is generated or provided and no data is saved. An information sheet about what type of information MeTree requests and how to collect it is available.
Providers will soon be able to enter their own data and view their own clinical decision support. An account login and password is required and will be made available upon request. No data is saved.
MeTree was originally developed by the Genomedical Connection, a collaboration of Duke University, the University of North Carolina at Greensboro, and Cone Health system which was funded by the Department of Defense to develop a model for bringing genomic medicine into primary care. The model, called the Genomic Medicine Model, was developed using the Health Belief and Adult Learning Theory models and focused upon education in the community, education of providers, and the development of MeTree. The Genomic Medicine Model's goals were to activate patients to become more motivated healthcare partners through their interactions with MeTree and their individualized patient risk reports, improve the quality of data collected by educating patients about what type of information they need to collect and how to collect it, improve adherence to risk-stratified evidence-based guidelines by providing clear action-oriented risk targeted recommendations for prevention and/or risk-management for each patient, and provide just-in-time education to providers through the provider risk reports. Learn more about the Genomic Medicine Model.
Department of Defense funding provided support to develop: the Genomic Medicine Model, including MeTree, a website for resources and documents, CME modules for physicians, as well as a pilot study of MeTree in 2 community-based primary care clinics at Cone Health in Greensboro, NC (there was a 3rd control clinic). This successful pilot showed that MeTree could be adopted into primary care practices without disruption to workflow, was useful to patients and providers, and found that a high number of primary care patients (44%) were at high risk for one of the pilot clinical decision support conditions (breast cancer, ovarian cancer, colon cancer, hereditary cancer syndromes, or thrombosis). See our publications to learn more about our protocol, development and validation, and user experience for this pilot project.
You can view a TV broadcast about the study.
About the members of the Genomedical Connection
We would like to acknowledge all those involved in initial development of MeTree: Lori Orlando, Geoff Ginsburg, Adam Buchanan, Elizabeth R. Hauser, Astrid Agbaje, Charles Wilson, Blair Chesnut, Vincent Henrich, Carol Christianson, Karen Powell, Margaret Pericak-Vance, Jeff Vance, Susan Hahn, Susan Blanton, Celette Sugg Skinner, Blair Chesnut, Colette Blach, Adam Buchanan, Paul Kelly Marcom, Vincent Henrich, Carol Christianson, Karen Powell, Mark Donahue, William Scott, Marcy Speer, Pamela Lietz, Susan Letvak, Debra Wallace, Thomas Ortel, Richard Becker, Louise Ivanov and Ellen Jones.
Long-term sustainability and future development of MeTree are led by:
Lori A. Orlando MD MHS
Geoffrey Ginsburg MD PhD
Algorithms are maintained by a multi-disciplinary team of sub-specialists, health services researchers, genetic counselors, and primary care providers. The teams include a leadership team with input for experts in disease specific areas.
Leadership Team:
Lori A. Orlando, MD MHS
R. Ryanne Wu, MD MHS
Adam H. Buchanan, MS MPH CGC
Expert Guidance:
Paul Kelly Marcom, MD
Svati Shah, MD MHS
Thomas Ortel, MD PhD
Dagny P. Noeth, MS
The development and maintenance of the interface and infrastructure for the web-service are lead by:
Howard Shang, Director, Information Management, Duke Health Technology Solutions
Blair Chesnut, Director of data processing for Duke Center for Human Genetics
Colette Blach, Database administrator for Duke Center for Human Genetics
About the future
Our goals for the future include expanding and maintaining the primary care clinical decision support for appropriate conditions, developing clinical decision support for specialties such as oncology where it seems appropriate and there is interest, translating into other languages, publicizing implementation guides to facilitate integration into other clinical practices, and exploring the linkage between high quality family history, other clinical markers (including genomics), and outcomes.