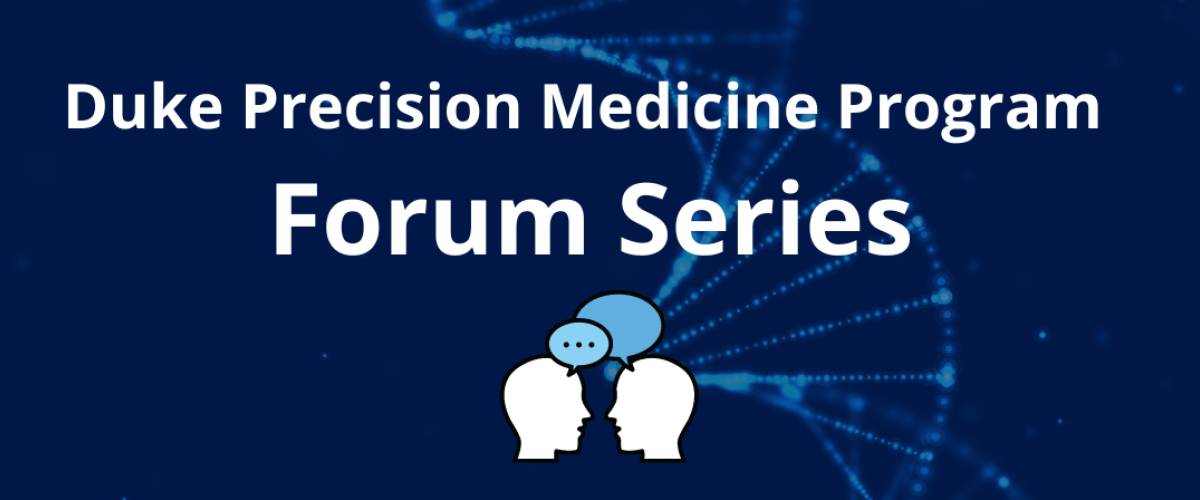 The Duke Precision Medicine Program Forum Series features speakers from Duke and beyond working on innovative research in clinical, translational, and basic sciences. 
If you have questions or would like to recommend a future speaker, please email Ryanne Wu, faculty lead for the forum series.
Currently, the forum series takes place on Zoom. Forum sessions take place the 2nd and 4th Thursday of each month from 12 - 1 p.m. EST.
Thank you to the Snyderman Fund for supporting the Precision Medicine Program Forum Series 
2023 Winter/Spring Schedule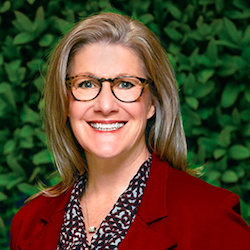 Thurs., Jan. 12, 2023
Sara Imhof, PhD
Senior Director, Precision Health and Focused Initiatives
North Carolina Biotechnology Center
Title: NC Leadership in Precision Health: Highlights in and around RTP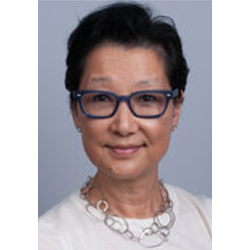 Thurs., Jan. 26, 2023
Shelley Hwang, MD, MPH
Mary and Deryl Hart Distinguished Professor of Surgical Oncology and Radiology
Vice Chair of Research and Director of the Breast Oncology Program
Duke Cancer Institute 
Duke University School of Medicine
Title: Precision Medicine and Care Redesign for Screen-Detected Breast Cancers (Note: Session will not be recorded)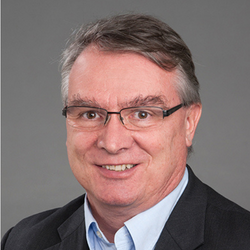 Thurs., Feb. 9, 2023
Michael Olivier, PhD
Director, Center for Precision Medicine
Professor, Department of Internal Medicine - Section of Molecular Medicine
Wake Forest University School of Medicine Center for Precision Medicine
Title: New Approaches in Precision Medicine: Integrated Multi-Omics Studies of Aging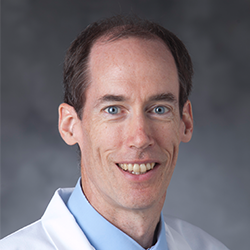 Thurs., Feb. 23, 2023
Michael J. Kelley, MD
Professor of Medicine (Medical Oncology)
Duke Department of Medicine
Title: TBD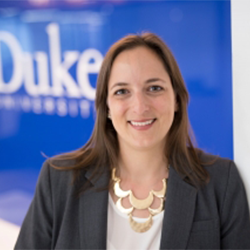 Thurs., March 9, 2023
Christina Silcox, PhD
Research Director for Digital Health
Duke-Margolis Center for Health Policy
Title: Regulating Artificial Intelligence and Machine Learning
Thurs., March 23, 2023 - No Forum Session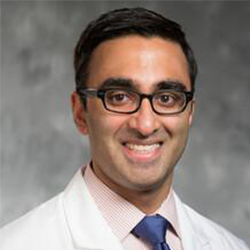 Thurs., April 13, 2023
Kevin Shah, MD
Associate Professor of Medicine (General Internal Medicine)
Duke Department of Medicine
Title: TBD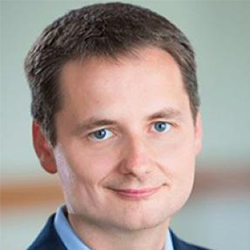 Thurs., April 27, 2023
Michael Pencina, PhD
Vice Dean for Data Science
Duke University School of Medicine
Title: TBD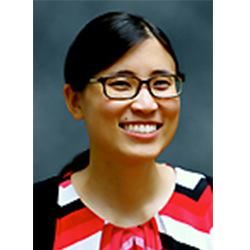 Thurs., May 11, 2023
Olivia Dong, PhD
Senior Research Health Economist
RTI Health Solutions
Title: TBD
Thurs., May 25, 2023
Katherine Collins, PhD
Postdoctoral Associate
Duke Molecular Physiology Institute
Precision Medicine Program T32 
Title: Factors predicting who will stick with a lifestyle intervention: Utilizing precision medicine to improve healthy lifestyle behaviors