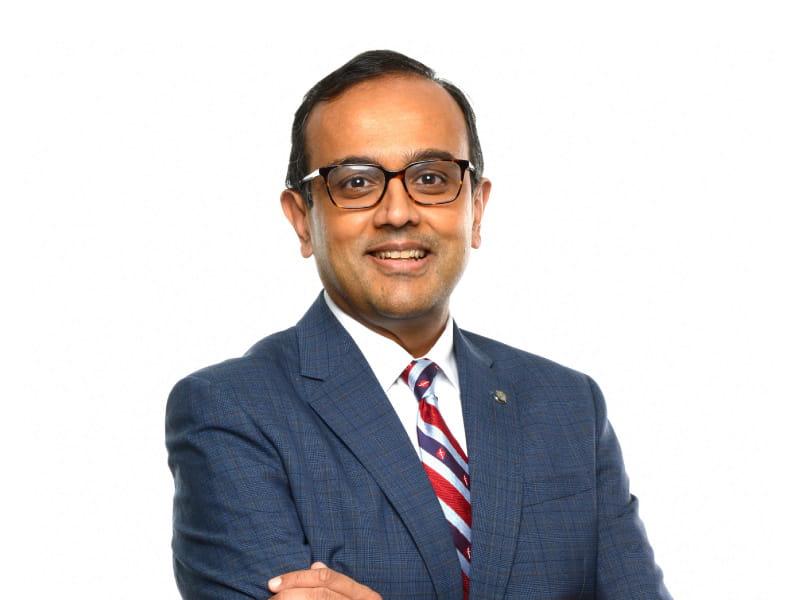 Manesh Patel, MD, will receive the American Heart Association's (AHA) 2023 Physician of the Year Award, which honors a physician with a longstanding commitment to the highest ideals of patient care and exemplary leadership in the AHA mission.
Patel currently serves on the Board of the Triangle AHA, has led programming for the AHA Scientific Sessions and committees, and is a strong advocate for research, safety, and quality care for cardiovascular patients. He regularly gives his time to advocacy, and is a long-time supporter of the annual Triangle Heart Walk.
"I am humbled by the award, and it speaks to the longstanding ethos of service and work with the AHA that so many of my mentors and colleagues have instilled as part of our culture at Duke," he said. "I hope to be able to give back as they have to our community and mentor the next generation."
Patel is among nearly two dozen people and organizations who will be recognized during the AHA's National Volunteer Awards event on Wednesday, June 14. The event will be held virtually.