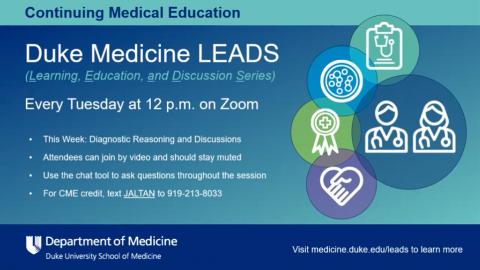 The January 25, 2022, session of Duke Medicine LEADS featured Amit Patel, MD, Caroline Sloan, MD, Gabriela M. Maradiaga Panayotti, MD, and Daniella Zipkin, MD presenting "Patient Advocacy and Involvement in Governmental Affairs." 
Pearls
Find and explore your own story that motivates you to get involved in advocacy.
Your respective state professional organizations can be an excellent resource.
The Duke Office of Government Relations is a great way to stay abreast of health policy topics, connect with others at Duke who share similar interests, and meet with advisors who can advise on how, when, and with whom to start your outreach.  https://governmentrelations.duke.edu/subscribe-to-our-mailing-lists/

Successful advocacy takes time, connection building, and can require patience with ever-shifting partisan agendas. 
Try to find the connection that can establish an ongoing relationship.

In many of our panelist's stories, success stemmed from a seed planted years ago that ended up bearing a fruit.
Duke Medicine Learning, Education, and Discussion Series (LEADS) takes place each Tuesday at 12 p.m. Learn more and see schedule of upcoming sessions.