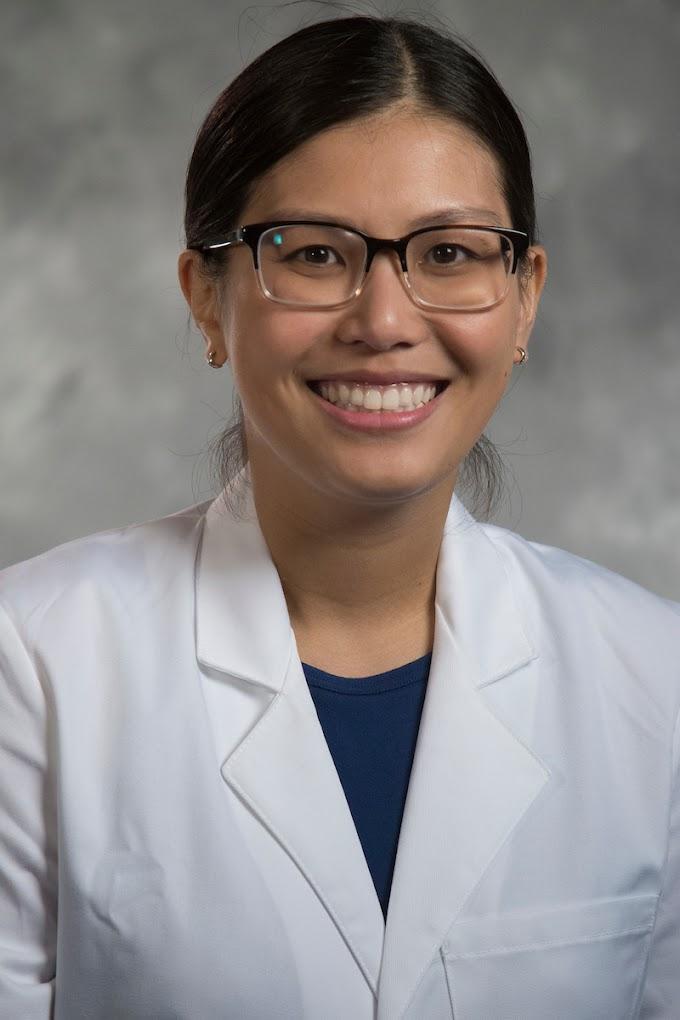 Denise Pong, MD, assistant professor in the division of General Internal Medicine, has been named the first residency program assistant director for Ambulatory Care. 
 As the Duke Internal Medicine Residency Program and the Accreditation Council for Graduate Medical Education are increasing the emphasis on the role of ambulatory care in internal medicine training, planning ambulatory clinical experiences for our residents has grown increasingly complex, highlighting the need for the new role.
In this role, Dr. Pong will work with the Associate Program Director for Ambulatory Care, Daniella Zipkin, Internal Medicine Residency Program Director Aimee Zaas, MD, the entire residency leadership team, the chief residents, and the education leads in each division to ensure that scheduling carries out the vision for breadth and depth of ambulatory experiences in primary care and all of the sub-specialties. 
"We look forward to bringing Denise into our team – she has a great combination of creativity, knowledge and organizational skills which will help us not only create stability in our ambulatory program but also play a pivotal role in the growth and enhancement of our outpatient education," said Zaas.
Dr. Pong is a graduate of the Duke University School of Medicine's Primary Care Leadership Track. She completed her residency at the Brigham & Women's Hospital Division of General Internal Medicine Primary Care Program and was a chief medical resident at the Boston Veterans Affairs Medical Center before returning to Duke, where she works as a primary care internist at Duke Primary Care Pickett Road.
She is a resident clinic preceptor and also serves as faculty for the Clinical Skills Immersion, Clinical Skills Foundation and Primary Care Seminar courses for the School of Medicine.