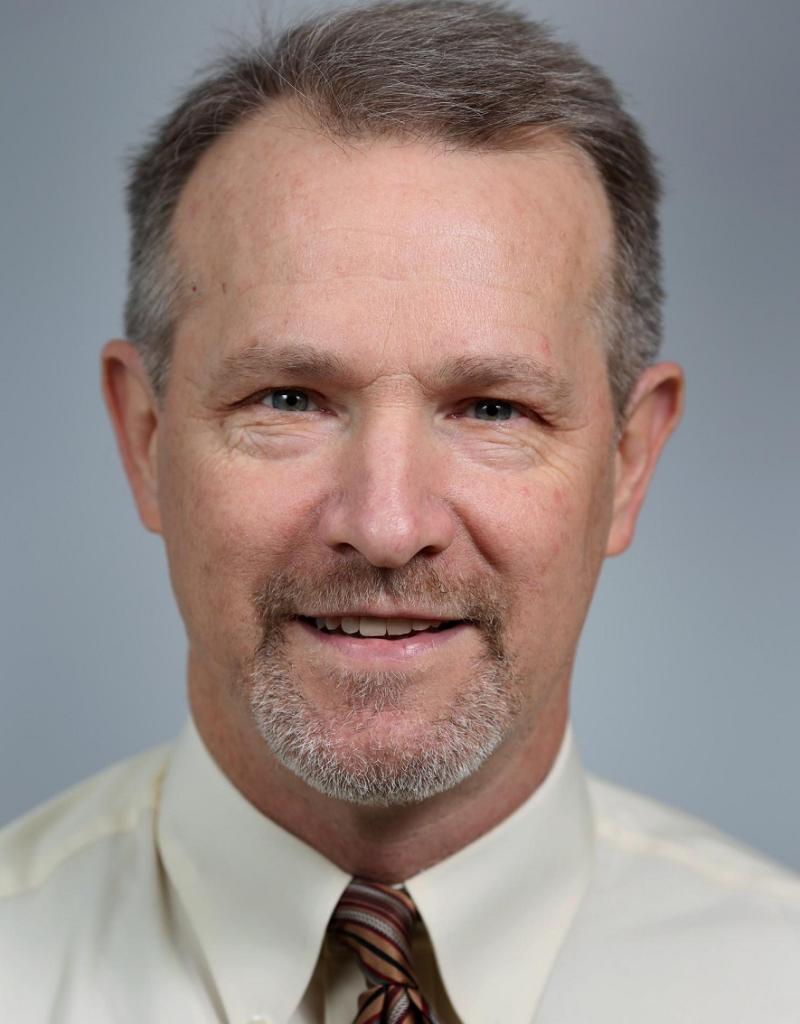 In hindsight, a moment that seems insignificant as it's happening can prove to be the turning point. For David D'Alessio, MD, chief, Endocrinology, Metabolism, and Nutrition, that moment came while he was working in a University of Washington lab in 1987.
D'Alessio was hard at work when his mentor, John W. Ensinck, MD, appeared. "I remember him walking into the little cubicle I had, laying this paper on the desk," D'Alessio says. "That was the first paper on GLP1 in humans, and he said, 'This looks interesting. You ought to think about studying this.'"
The paper was about the discovery of glucagon-like peptide-1 (GLP1), a gastrointestinal hormone that stimulates the pancreas to produce insulin. That revelation has been the cornerstone of D'Alessio's career as a physician who treats patients with diabetes and an endocrine research scientist. His decades of work in this field have laid the foundation for drug therapies using GLP1 analogs that help patients with Type 2 diabetes and those with obesity, as GLP1 was found not only to stimulate insulin production but also to decrease appetite, thereby causing weight loss. "The GLP1 story has led to this kind of revolution in medical weight loss and metabolic management," D'Alessio says.
A graduate of the University of Wisconsin Medical School, D'Alessio initially wanted to be a pediatrician. "When I started doing clinical rotations, I actually found that dealing with really sick kids was emotionally very difficult," he says. "And I was attracted by the complexity and the overlay of conditions you saw in internal medicine." 
At Temple University, where D'Alessio did his residency, he joined a lab studying glucose metabolism. He so enjoyed the research that he decided to pursue a fellowship in endocrinology at the University of Washington, where his work with Ensinck and subsequent good fortune played out.
Getting in on the Ground Floor
"I got placed in a lab that studied gut hormones," D'Alessio says. "I wondered if this was going to be a dead end." That thought disappeared after he read the paper about the discovery of GLP1. "Gut hormones went from kind of a backwater to something that's front and center and has been the major development in diabetes therapeutics in the last two decades. So, I just happened to get in on the ground floor and it turned out to be a very fruitful area to do research." So fruitful, in fact, that today D'Alessio is heralded as one of the field's major contributors and was named the 2022 Duke University School of Medicine James B. Wyngaarden Distinguished Professor.
"I've never thought of myself as particularly distinguished," he says. "I've always really enjoyed what I did and sort of felt like that was its own reward. To get an endowed chair at a place as good as Duke is a great honor, certainly the biggest prize I've ever received."
D'Alessio likes to say that his career has included some luck and "being at the right place at the right time." In 1999, D'Alessio took a position at the University of Cincinnati, and was there for 14 years, the last seven of which he served as director of endocrinology. 
Then he got a call from Duke. It was 2012 and the division chief of endocrinology, Mark Feinglos, MD, was stepping down. A committee was assembled to find a replacement. "We generated a short list, and Dave was the top candidate," says Chris Newgard, PhD, W. David and Sarah W. Stedman Distinguished Professor of Nutrition in the School of Medicine. "He had done some really seminal work and was broadly recognized in the field for outstanding basic as well as human translational work."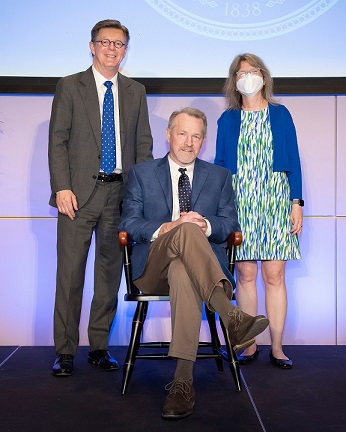 D'Alessio's reputation preceded him, Dr. Newgard says, not just as a research scientist, but also as a leader at the American Diabetes Association. "It was a really exciting opportunity to try to attract him to Duke." Unfortunately, it wasn't good timing for D'Alessio, as he didn't want to uproot his children during their high school years. With disappointment, Newgard says, the committee moved on. But D'Alessio's luck hadn't run out. After much time had passed, the second-choice candidate for the position had fallen through, and Newgard thought he'd check in again with D'Alessio, whose youngest had by then graduated. "The rest is history," Newgard says, "and it's been nothing but positive history in my view."
Progressive Leadership
D'Alessio recalls choosing Duke because of the research opportunities, the progressive leadership at the school and the potential he saw to grow his research via the newly formed interdisciplinary Duke Molecular Physiology Institute (DMPI) that Newgard and colleagues had created in 2013. Together, Newgard and D'Alessio recruited multiple new faculty to the division of endocrinology and to the DMPI. "Him arriving was a great shot in the arm for us," Newgard says. One of those recruits in 2015 was Associate Professor Jonathan Campbell, PhD. 
Hailing from Toronto, Campbell remembers D'Alessio introducing him to the American landscape of research science and the National Institutes of Health. They organically formed a great working partnership. "I lean toward more basic foundational science and Dave leans towards more clinical science, and so to have conversations where we can push each other, really finds a balance where we're doing impactful science but also getting at some really granular questions that hopefully will build the foundation for a long-term series of experiments that ultimately does lead to a therapy."
 "Jon and I work together really well," D'Alessio says, noting that he finds it very useful for physician scientists to partner with PhD scientists. "We end up having complementary skill sets, and different backgrounds in training so that oftentimes, we come up with different ways to solve problems." He adds, "It's really rewarding to have somebody that you trust and like that you can sort of bang ideas off and brainstorm with. It makes the work more enjoyable, but also more effective."
D'Alessio and Campbell, along with the team in their lab, continue to focus on incretin research, including the hormone receptors and the signals they receive from the GLP1 analogs. Their translational work allows them to perform studies in animal models and then connect them to human physiology. The years of knowledge-building and experimentation have led to therapeutic drug breakthroughs, like the newly released tirzepitide, which significantly aids weight loss and glucose control in patients with Type 2 diabetes.
Building Careers
Campbell says he knew of D'Alessio well before he left Canada to come to Duke. After working one-on-one with him, he realized Dave was special. "One of the best qualities is really his unselfishness," Campbell says. "He's been instrumental in building the careers of his colleagues and the people he has mentored. He'll take a step backward and let them step into the lights. It's a unique characteristic." Campbell says many of D'Alessio's former colleagues are "absolute superstars in science, probably because they worked with Dave."
When Kathleen Cooney, MD, MACP, joined Duke in 2018 as the Chair of the Department of Medicine, she was delighted to work with D'Alessio. "As a physician and a division chief, David D'Alessio's research in abnormal insulin secretion is unparalleled. His leadership has helped shepherd the Division of Endocrinology into a group of faculty and staff who are consistently finding new and innovative ways to treat patients. I'm thrilled that he's been named a distinguished professor."
Newgard, Campbell and Cooney agree that yes, D'Alessio is incredibly talented and smart and most deserving of being named a Distinguished Professor, the university's highest faculty honor. But he's also empathetic, practical and humble.
"He has a strong sense of fairness and people trust him, and they should trust him because he is authentic," Newgard says, noting that he believes D'Alessio's Midwestern roots show themselves in his core values: fairness, calmness and respect for others. "Dave embodies the best qualities of a successful physician scientist. I can't think of anyone more deserving of an endowed chair than Dave. I'm delighted he received that honor."