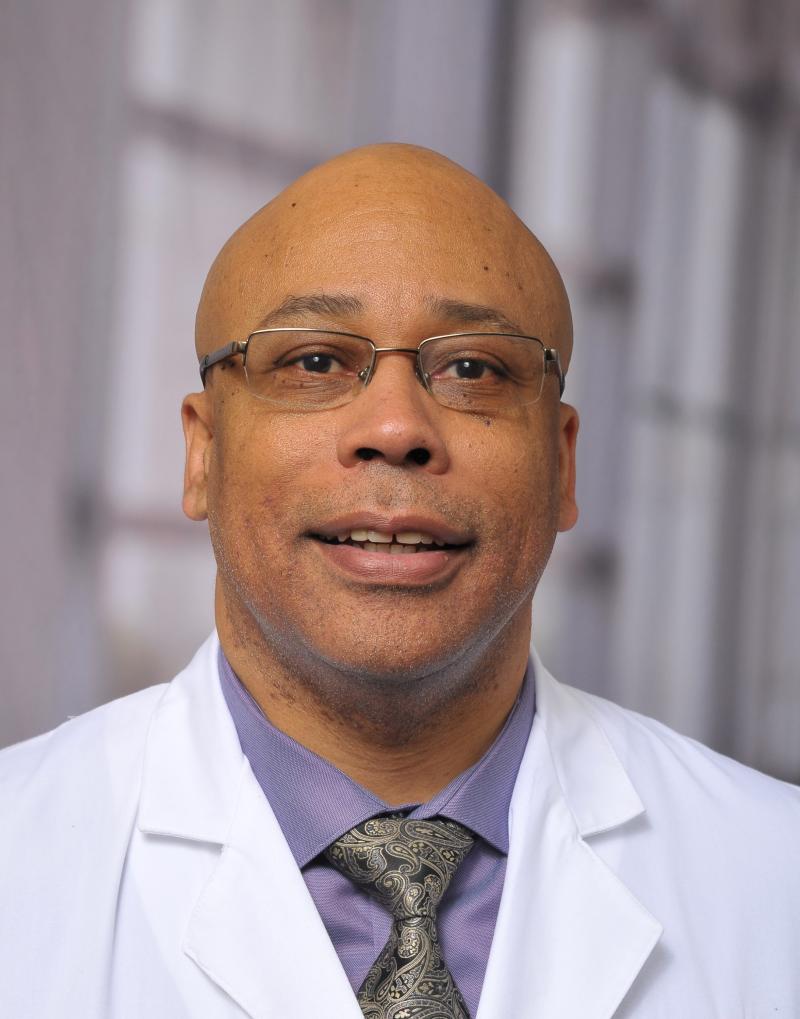 Academic medicine transformation leader Quinn Capers, IV, MD, the Rody P. Cox Professor of Internal Medicine (Cardiology) and associate dean for faculty diversity at the University of Texas Southwest School of Medicine, will deliver the June 16 Greenfield lecture with a talk entitled "Diversifying the Physician Workforce – Why We Can't Wait." 
The event will be held in person only beginning at 8 a.m. in Duke North, 2002. Breakfast will be served outside of the room starting at 7:45am. 
Capers is considered an international authority on the topic of diversifying undergraduate and graduate medical education training programs, and he is a highly-sought speaker on issues of diversity and racial disparities in medicine. He has moderated over 300 implicit bias mitigation workshops, training over 2,000 physicians in strategies to reduce implicit racial bias in patient care and in the selection of medical students, residents and fellows.  
Physician peers have named him one of America's "Best Doctors" annually from 2009 to 2020, and his patient satisfaction scores placed in the 90th percentile nationally for six of the last seven years.  
An interventional cardiologist, he also served as the associate dean for admissions for 10 years at The Ohio State University (OSU) College of Medicine. Under his leadership OSU became one of the most diverse medical schools in the nation and the first to train its admissions committee in strategies to mitigate implicit racial and gender biases.   
"The racial and ethnic milieu in which we practice medicine has vastly changed making it imperative that our physician workforce mirrors that of our patient populations," said Chief Resident Lonnie T. Sullivan II, MD. "Dr. Capers is a thought-leader in the DEI space and will offer incredible insight into how we, as a collective, can improve diversity at our institution." 
Learning objectives address evidence-based reasons why a diverse physician workforce will improve healthcare, cardiovascular therapies that are used less often in Black versus white patients with similar diagnoses, and barriers and strategies to enhancing diversity in medicine. 
Dr. Capers earned a bachelor's degree with honors from Howard University and obtained his medical degree at The OSU College of Medicine before completing residency and fellowship training in internal medicine, cardiovascular diseases, and interventional cardiology at Emory University. In 2020, he was elected the inaugural Chair of the American College of Cardiology's Diversity and Inclusion Committee.  
The Greenfield lecture is named in honor of the late Joseph Greenfield, MD, James B. Duke Distinguished Professor of Medicine, chair of the DOM from 1983 to 1995, and as chief of the Division of Cardiology from 1981 to 1989. 
Learn more about the Joseph Greenfield Visiting Professor Lecture Series.