Senior Assistant Resident
House Staff
Start Year: 2018
Basics
Hometown
Sunnyvale, TX
College/University
Southern Methodist University
Medical School
UT Southwestern Medical School
What additional degrees do you have and from what institution? 
Masters of Public Health from UT Health Science Center 
What are your career goals? 
I plan to work in academic medicine integrating medicine and psychiatry in every day practice
Most importantly though the people in the program are all genuinely nice, compassionate, and driven individuals. 

Mai Bedair
Reflections on the Duke Program
What were you looking for in a residency program? 
I was looking for a well balance med-psych program that excelled in clinical skills, patient care, and clinical outcomes research! Duke excels in all of these aspects. 
What are the strengths of the Duke program? 
Duke has a very established med-psych program that is well known and respected within the hospital and community. The structure of the program is optimized so that we get integrated into both the medicine and the psychiatry department. It also has a remarkable number of combined trained faculty. Most importantly though the people in the program are all genuinely nice, compassionate, and driven individuals. 
What are your observations about the relationships between faculty and house staff? 
All the faculty I have met are extremely supportive and approachable! There's an amazing balance between support and autonomy that I really appreciate.
Tell us about your co-residents. How long did it take to connect? 
We clicked within mere hours of meeting! I'm astounded by the breadth of experience that everyone brings to the table. I'm learning something new every day from my co-residents. 
About Duke University and Durham
What's best about living in Durham and the Triangle? 
The best thing about living in the Triangle is that there are a lot of different environments and cities to explore! I love that both beaches and mountains are so easily accessible. Also there are a lot of amazing museums and restaurants in the area. The best part though is that there's barely any traffic to speak of! 
Where did you choose to live, and why? 
I chose to live in Ninth street so that I would be close to a lot of restaurants and activities while still being extremely close to the hospital.
What do you like to do outside of medicine? 
I love reading and trying out different restaurants in the area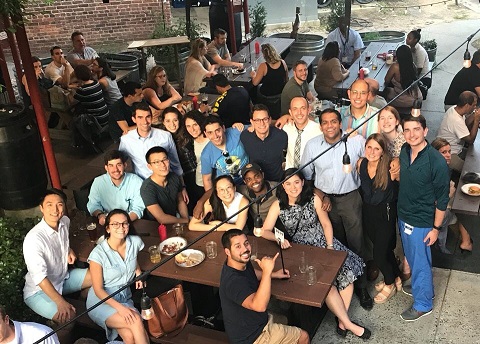 House Staff