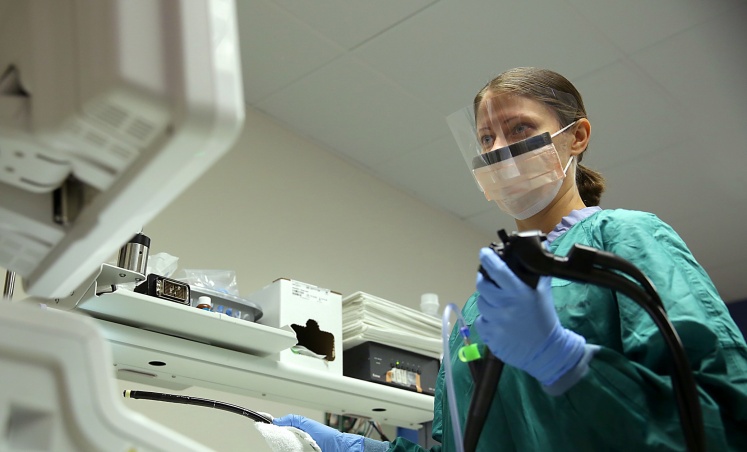 In addition to its three-year fellowship training program, the Division of Gastroenterology has two advanced training programs. 
The Advanced Endoscopy Training Program is a one-year program devoted to the clinical and research training of an advanced fellow in endoscopic retrograde cholangioscopy (ERCP), endoscopic ultrasound (EUS), advanced polypectomy techniques (including endoscopic mucosal resection and endoscopic submucosal dissection), and endoluminal stenting.  Opportunities for involvement in POEM procedures, device assisted enteroscopy, and endoscopic suturing cases is also available.
The program is designed to provide fellows with the skills required for successful pursuit of a career as a therapeutic endoscopist in either an academic or private practice setting. If joining an academic program, fellows will be prepared to assume faculty positions where they will be capable of developing independent clinical and research programs in advanced endoscopy.
The Transplant Hepatology Fellowship Training Program is a one-year program that prepares physicians for a career in academic gastroenterology and transplant hepatology. The year is designed to meet the ACGME requirements to sit for the transplant hepatology board exam, and also to provide enough experience to serve as a UNOS certified primary liver transplant physician.