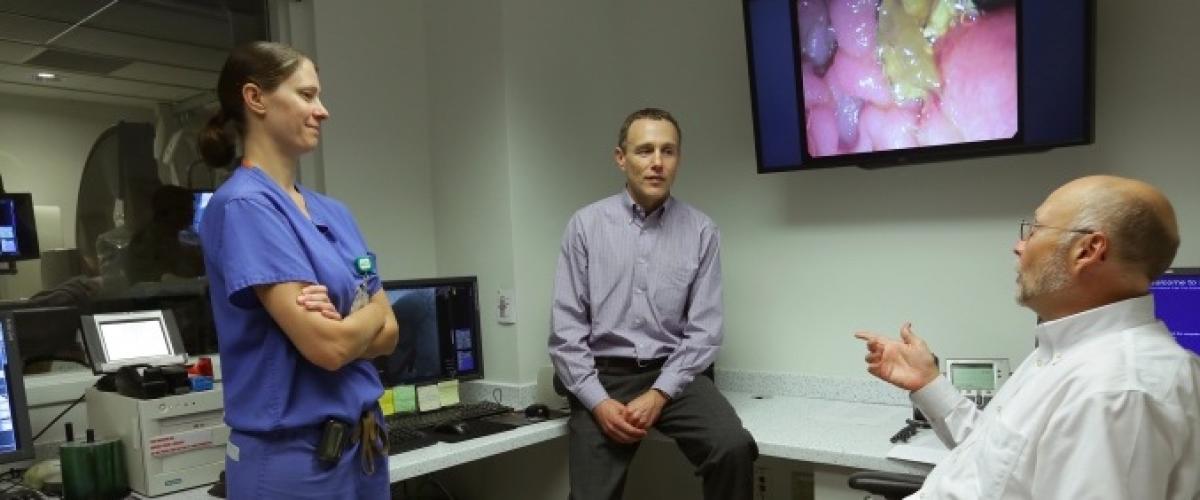 The Duke Division of Gastroenterology's Advanced Endoscopy Training Program is a one-year program devoted to the clinical training of advanced endoscopy fellows in  retrograde cholangioscopy (ERCP), endoscopic ultrasound (EUS), advanced polypectomy techniques (including endoscopic mucosal resection and endoscopic submucosal dissection), and endoluminal stenting.  Opportunities for involvement in POEM procedures, device assisted enteroscopy, and endoscopic suturing cases is also available.
The program is designed to provide fellows with the skills required for successful pursuit of a career as a therapeutic endoscopist in either an academic or private practice setting. If joining an academic program, fellows will be prepared to assume faculty positions where they will be capable of developing independent clinical programs in advanced endoscopy.
Eligibility
The training year begins in July and is available to those who have completed a standard three-year gastroenterology fellowship and are board eligible.
The advanced trainee will participate in all of the educational activities available to fellows in our standard gastroenterology training program, including case conferences, GI Grand Rounds, GI Journal Club, basic research conferences, medical-surgical conferences, and pathology conferences.
During these activities, fellows are exposed to a wide range of clinical and research experiences.
Clinical Research
Fellows are encouraged to participate in ongoing research during their training.
Clinical Activities
While the overall management of patients in the inpatient and outpatient setting is the core part of the training, fellows also gain exposure to advanced endoscopic procedures such as endoscopic mucosal resection and placement of enteral stents  Fellows also participate in various clinical activities (inpatient consult service, endoscopy sessions, clinic) relating to the biliary service as well as the general practice of the division of gastroenterology as directed by the clinical chief of gastroenterology.
Advanced Training Faculty and Fellows
Fellows in the Advanced Endoscopy Training Program will be interacting primarily with the following faculty: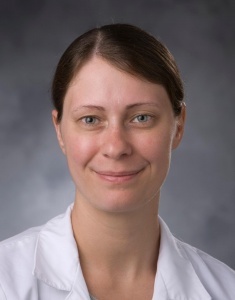 Rebecca A. Burbridge, MD
Associate Professor and Program Director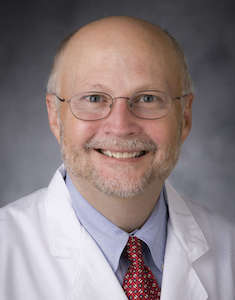 M. Stanley Branch, MD
Professor and Clinical Chief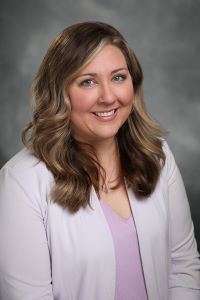 Ashley McPherson
Coordinator, Advanced Endoscopy Fellowship 
 
Faculty
Alyson M. Johnson, MD, Assistant Professor and Co-Director, IM Resident Education within DukeGI
Paul S. Jowell, MBChB, Professor
Darshan J. Kothari, MD, Assistant Professor and Director, IM Resident Education within DukeGI
Jorge V. Obando, MD, Associate Professor
Joshua P. Spaete, MD, Assistant Professor
Advanced Practice Provider
Erin A. Garris, PA-C, MMS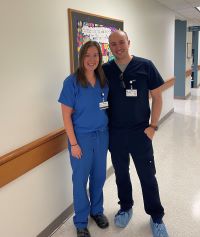 Current Fellows
Elizabeth Brindise, DO, Medical Instructor
Daniel Hogan, DO, Medical Instructor
July 1, 2023 Incoming Fellows
Josh Lee, MD
Pedro Rosa, MD
Apply for Advanced Training
All positions for the 2023/2024 academic year have been filled.
The DukeGI Advanced Endoscopy Training Program will be recruiting for July 1, 2024 starting positions and has entered the 2023 Advanced Endoscopy Fellowship Matching Program sponsored by the American Society for Gastrointestinal Endoscopy. Please visit the following link to apply:  http://www.asgematch.com/Home/MatchInfo
All applicants interested in training at Duke University Hospital in the Advanced Endoscopy Fellowship Program will be considered without regard to race, color, religion, sex, or national origin.
Requirements
Completion of an accredited Gastroenterology Fellowship Program (or equivalent for international fellows) and an interest in pursuing an academic career are prerequisites for all candidates
NOTE:  Completion/Passing of USMLE steps 1, 2, and 3 are required
Successful applicants receive a faculty appointment as a medical instructor in Medicine. Therefore applicants on a J1 VISA (no exceptions) are unable to be considered. Applicants must have a H1B VISA, green card, or be a United States citizen. Candidates for the program are selected based on the above requirements, their ASGE application and personal interviews.
Please direct all application related correspondence to:
Rebecca A. Burbridge, MD 
Director, Advanced Endoscopy Training Program
c/o Ashley McPherson, Duke AEF Coordinator
Duke University Medical Center
Division of Gastroenterology
P.O. Box 3913
Durham, NC 27710
Email: ashley.mcpherson@duke.edu