This award recognizes an individual who has demonstrated excellence and made unparalleled contributions to the Department of Medicine. Created in 2022 by Dr. Kathleen Cooney, Chair of the Department of Medicine, these recipients sustained legacies that will shape this Department now and for the future.
2022 Recipient - Laura Svetkey, MD, MHS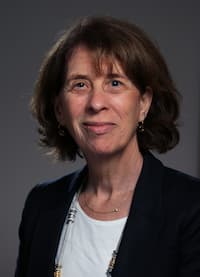 Drs. Svetkey and Cooney at the DOM Annual Celebration on June 9, 2022.