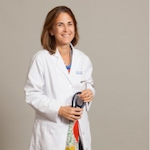 From the Chiefs
Happy Monday and first day of August #DukeFam! Today's IM residency news is brought to you by your one and only Chiefs! Don't worry, you don't need to wipe off your glasses or check your contacts because you read that right! WE. TAKING. OVER…well…just for today at least haha.
Big congrats to all the interns for finishing your first month of residency! This is a huge milestone and you should all be SUPER proud of yourselves! SARs, keep your phones on loud and email notifications on blast because more interviews will be rolling in this month (we're so excited for you all!). To our beloved JARs, please take note of when you are scheduled to take your ITEs because they are coming up soon!
Kudos
Now to the part we all enjoy the most – Kudos! Big time kudos to John Tanaka for an awesome SAR talk on chest pain and ACS (insert Lonnie's dad joke here: JT your talk gave me "palpitations") and to Sandra Loriaux, Sarah Moserowitz, Emory Buck and the Duke Wiki team for breaking down the Duke Wiki for us! Also, kudos to Eric Wilson for going above and beyond for his first DOC patient from Ben Kellog, to Nijat Aliyev from Katie Smith for getting a cross cover patient discharged while on call at the VA and from Auston Stiefer for being a master of efficiency and always teaching, to Michael Ibrahim from Jackie Kercheval for doing a deep dive into CPRS on a patient for the MICU squad, to Meghana Rao from Shannon Herndon for leading a conversation about heart failure to a patient in need, to Nicholas Perkons from Mary Guhwe on Neuro for demonstrating excellence in documentation, and one last ginormous kudos from Sara Barlow to Joe Goddu, Haley Bush, and Yemi Olubowale for all-around great work on 9100! Whew…that was a lot, but it just goes to show you how incredible you all are!
Pubmed from the Program
This week's PubMed from the program goes to Bret Pinsker! Who would have known that his research is even more impressive than his jump shot! Strong work Bret!
Patel AD, Pinsker BL, Wall A, Arbogast M, King LY and Sherzoy S.  Itching to find a diagnosis.  Clinical Liver Disease. 16 July 2022.  
https://aasldpubs.onlinelibrary.wiley.com/doi/abs/10.1002/cld.1230
Have a great week everyone!
XOXO,
The Chiefs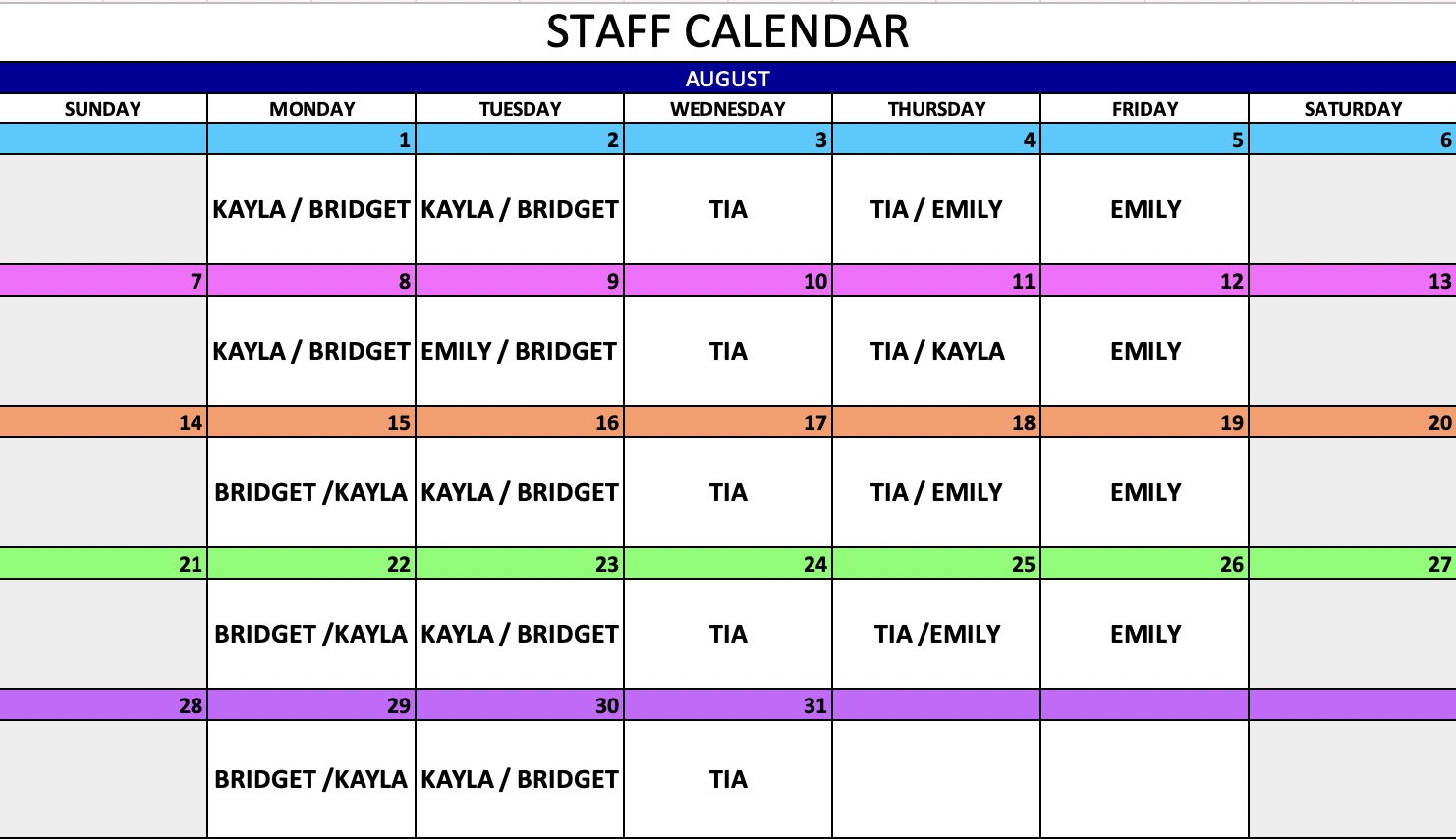 Morning Report: August 2-4, 2022 via Zoom
| Date | Topic | Lecturer | Time | Location |
| --- | --- | --- | --- | --- |
| 08/02/22 | Diabetes | Dr. Diana McNeill | 7:15 a.m. | Zoom |
| 08/03/22 | HTN | Dr. Dani Zipkin | 7:15 a.m. | Zoom |
| 08/04/22 | Smoking Cessation | Dr. James Davis | 7:15 a.m. | Zoom |
Academic Half Day: August 5, 2022
Thread
Topic
Lecturer
Time
Location
Rheum/Renal/Endo/ID/GI/GIM

Viral hepatitis

Diabetes

Dr. Andrew Muir

Dr. Scott Carlson

9 a.m.

10:30 a.m.
VA Surgery Conference Room C5010
Card/Heme/Pulm/Onc

Spirometry - Clinical Application

Chronic Cough - Case Studies

Dr. Stephen Bergin

Dr. Stephen Bergin

9 a.m.

10:30 a.m.
VA Medicine Conference Room B8017
Noon Conference: August 1-5, 2022
| Date | Inpatient Topic | Lecturer | Time  | Location | Lunch |
| --- | --- | --- | --- | --- | --- |
| 08/01/22 | Patient Response Team | --  | 12 p.m. | DUH 2002 & Zoom | Alpaca |
| 08/02/22 | Cohen Conference  | Dr. Jackie Kercheval | 12 p.m. | DUH 2002 & Zoom | Guasaca |
| 08/03/22 | SAR Talk: Shock  | Dr.  Emory Buck | 12 p.m. | DUH 2002 & Zoom | Chubby Tacos |
| 08/04/22 |  SAR Talk: Complications of Cirrhosis | Dr. Omar Martinez-Ubribe | 12 p.m. | DUH 2002 & Zoom |  Mediterra |
| 08/05/22 | NO MGR | -- | 8 a.m. | DUH 2002 & Zoom | Chick-fil-A |
Report Conference Schedule; August 1-4, 2022 
Date
Topic
Lecturer
Time
08/01/22

VA JAR CAT

DUKE SAR Report- held in 2253

MS2 Report

Dr. Smith w/ Dr. Simel

Dr. Zhang w/ Dr. Hargett 

MS2 Teaching

11 a.m.

1:15 p.m.

2:30 p.m.
08/02/22

VA JAR Case Report

DUKE SAR Report- held in 2253

VA Intern Case Report 

DUKE Intern Report- held in 2253

Dr. Robbins Juarez w/ Dr. Zaas

Dr. Wanijiku w/ Dr. Govert

Dr. Dore

--

11 a.m.

1:15 p.m.

1:30 p.m.

2:30 p.m.
08/03/22

VA JAR CAT

DUKE SAR Report- held in 8262

Dr. Antonia w/ Dr. Cooney

Dr. Perfect w/ Dr. Zaas

11 a.m.

1:15 p.m.
08/04/22

DUKE SAR Equity Report- held 2253

VA JAR/Intern

DUKE Intern Teaching- held in 2253

QI w/ Drs. Boggan/Duffy

Dr. Ashley w/ Dr. Daphne Jones

QI w/ Drs. Boggan/Duffy 

1:15 p.m.

1:30 p.m.

2:30 p.m.
Our Wellbeing
The Department of Medicine is keeping an updated list of wellbeing resources during this extraordinary time. Click here for more information.
Employee Health has Expanded Hours!
Based on feedback from team members who are seeking COVID testing so they can safely return to work with EOHW approval, the COVID hotline has expanded hours for employees: 5:30 a.m. - 6:00 p.m. 7 days per week. 
Feeling down? Need to talk to someone? Opportunities for Wellness
All trainees at Duke have FREE access to Personal Assistance Services (PAS), which is the faculty/employee assistance program of Duke University. The staff of licensed professionals offer confidential assessment, short-term counseling, and referrals to help resolve a range of personal, work, and family problems. PAS services are available free of charge to Duke faculty and staff, and their immediate family members. An appointment to meet with a PAS counselor may be arranged by calling the PAS office at 919-416-1PAS (919-416-1727), Monday through Friday between 8:00 A.M. and 5:00 P.M. For assistance after hours, residents and fellows can call the Blood and Body Fluid Hotline (115 inside DUH, 919-684-1115 outside) for referral to behavioral health resources. Another resource is Duke Outpatient Psychiatry Referrals at (919) 684-0100 or 1-888-ASK-DUKE. https://www.hr.duke.edu/pas/