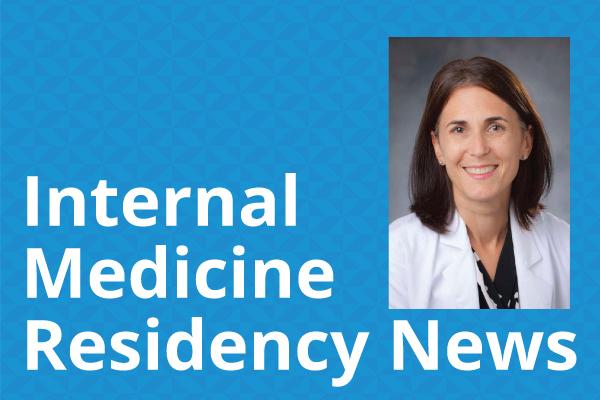 From the Director
Closing in on Thanksgiving and the 2022 Turkey Bowl! Getting the HYPE on! In other things residency, fellowship rank lists are due this week for those in the match, thank you to all who got their flu shots in and recorded, and we appreciate all the enthusiasm and participation in recruitment (our evening hosts Nivita Sharma, Saurabh Sudesh, Karen Young, Katie Smith, Sarah Morgan, Shivy Chandramouli, Courtney Dominguez, Pooja Patel, Kristin Corey, Megan Barrett, Yemi Olubowale, Nivita Sharma, Yajaira Jimenez, Katie Smith, Kaela Miller, Sukrit Jain, and Luxi Wan) and our my take team of Michelle Maher, Callie Lilley, Emory Buck, Yajaira Jimenez, Mae Hamilton and Hubie Haywood).
We have our newest member of the DUKEFAM! Congratulations to Dr. Jenny Van Kirk and Matt Wood (and big sis Harper) on welcoming Barrett Robert to the fam! Everyone is doing great.
Kudos
Kudos this week to Carolyn Ahlers for an awesome Cohen Conference, to Mai Bedair for her fantastic SAR talk, to Drs. David Gallagher and Liz Hankollari for their race to support their gen med teams with coffee and healthy breakfast, to Dr. Peter Kussin, Connor Craig, Peter Albares and Alex Gunn for using the very best EBM tools to make patient care decisions (WYKYK). 
Pubmed from the Program
This week's pubmed from the program goes to Joanna Cavalier for her AHA Poster Presentation!
Joanna S. Cavalier, Benjamin A. Goldstein, PhD, and Michel G. Khouri, MD. External Validation Of Transthyretin Cardiac Amyloid Score Supports Use As Low-cost Screening Tool. American Heart Association Scientific Sessions 2022, November 2022.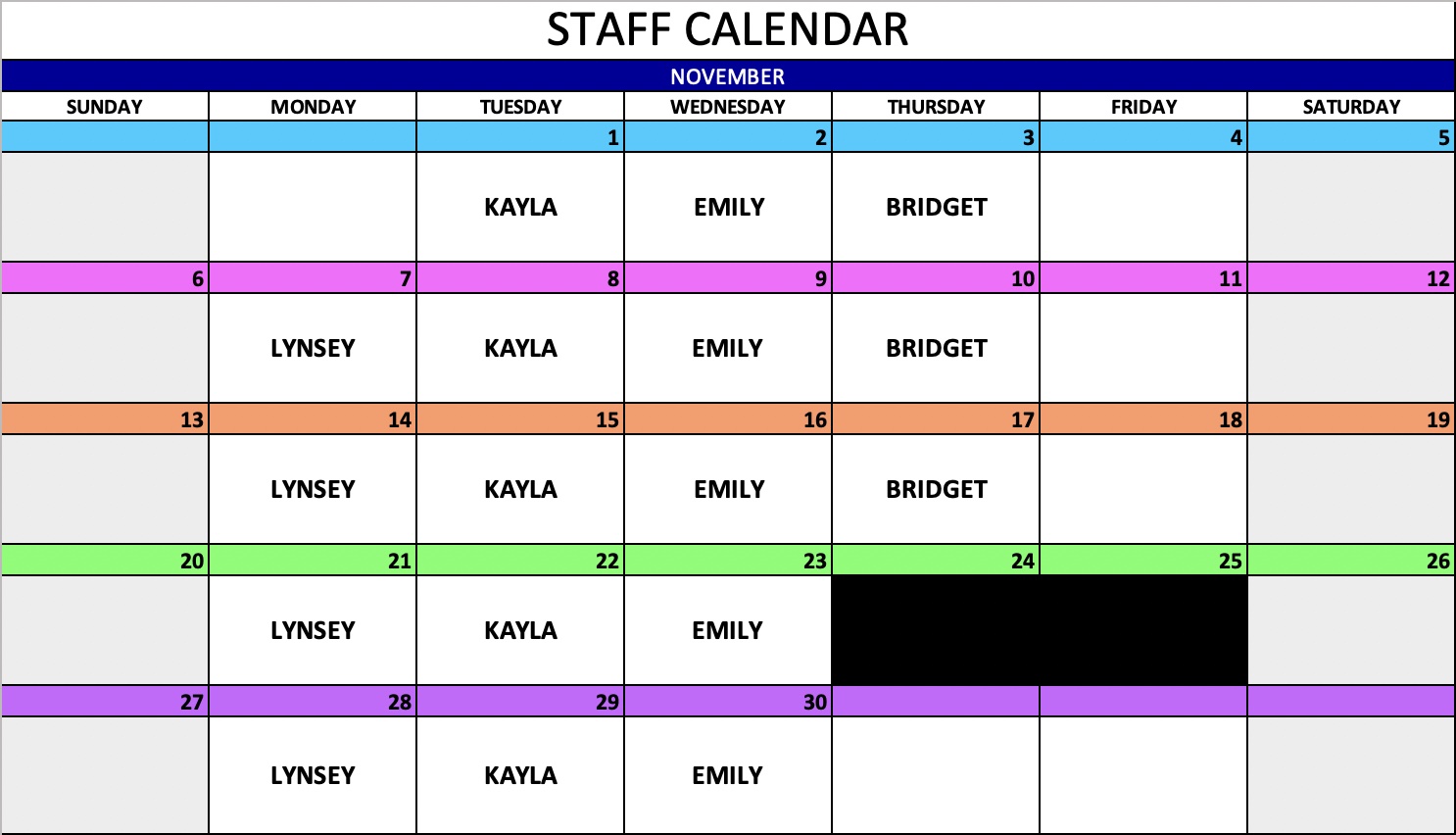 Prime Clinic Corner



Written by Omar Martinez-Uribe, MD
As you all may be aware, The PACT Act is a new law that expands VA health care and benefits for Veterans exposed to burn pits, Agent Orange, and other toxic substances. This was done in particular for veterans of the Gulf War and post 9-11 veterans diagnosed with conditions like (Brain cancer, Glioblastoma, Respiratory (breathing-related) cancer of any type, Gastrointestinal cancer of any type, Head cancer of any type, Lymphoma of any type, Lymphatic cancer of any type, Neck cancer, Pancreatic cancer, Reproductive cancer of any type, Kidney cancer, Melanoma, Asthma (diagnosed after service), Chronic rhinitis, Chronic sinusitis, Constrictive bronchiolitis or obliterative bronchiolitis, Emphysema, Granulomatous disease, Interstitial lung disease (ILD), Pleuritis, Pulmonary fibrosis, Sarcoidosis, Chronic bronchitis, Chronic obstructive). It also expands coverage for Vietnam veterans exposed to Agent orange and now includes presumptive conditions of MGUS and HTN.  
This is critical because as we are aware: while some ailments caused by toxic exposures can present quickly, other illnesses can take years to manifest. This left many veterans outside their eligibility window to enroll in VA health care and others struggling to prove service connection because of the time that had lapsed. To address this, the PACT act made significant changes to the timeline veterans have to enroll in health care.    
One key change includes enrolling every veteran to receive an initial toxic exposure screening and a follow-up screening every five years. This will be in the form of a reminder in CPRS.  
The screening tool will ask the veteran or caregiver whether they believe the veteran was exposed to Open Burn pits, Gulf war related exposures, agent orange, radiation or camp Lejeune contaminated water. It will also provide information that will need to be given to veterans if the screening process is positive.  Please ask PRIME attendings if you have any questions. 
Morning Report: Nov 15-17, 2022 via Zoom
| Date | Topic | Lecturer | Time | Location |
| --- | --- | --- | --- | --- |
| 11/15/22 | Abnormal Weight Loss | Dr. Karl Bernat | 7:15 a.m. | Zoom |
| 11/16/22 | Cognitive Impairment | Dr. Gwen Buhr | 7:15 a.m. | Zoom |
| 11/17/22 | Patient Partnering Skills | Dr. Patrick Hemming | 7:15 a.m. |  Zoom |
Academic Half Day: Nov 18, 2022
Thread
Topic
Lecturer
Time
Location
Rheum/Renal/Endo/ID/GI/GIM

Spa & Non-Inflammatory Back Pain

Thyroid/Parathyriod

Dr. Lena Eder

Dr. Anne Weaver

9:15 a.m.

10:45 a.m.

VA Surgery Conference Room C5010

Card/Heme/Pulm/Onc

Hematology-Hemoglobinopathies

New Cancer Diagnosis 101 

Dr. JJ Strouse

Dr. Mike Harrison

9:15 a.m.

10:45 a.m.

Duke North 2003
Medicine Grand Rounds: November 18, 2022
Date
Topic
Lecturer
Location
11/18/22
MGR: Veterans Day Medicine Grand Rounds

John Demis, MD
Intern, Internal Medicine Residency Program
Duke Department of Medicine

Alexei Kudla, MD
Staff Radiologist, Durham VA Medical Center

Nick Rohrhoff, MD

DUH 2002 & Zoom
Noon Conference: November 14-18, 2022
Date
Inpatient Topic
Lecturer
Location
Lunch
11/14/22

SAR Talk: Aortic Stenosis

Dr. Carter Devlin
DUH 2002 & Zoom
Chick-fil-A
11/15/22
LEADS: Improving the care of hospitalized patients with opioid use disorder:becoming part of the solution

Dana Clifton, MD
Assistant Professor, Hospital Medicine, Departments of Medicine and Pediatrics
Associate Medical Director for Quality, Hospital Medicine Program
Associate Director, Pediatric Medical Student Education
Medical Director, Project COMET
Duke University Hospital 

DUH 2002 & Zoom
Namu
11/16/22
3C Conference
Dr. Amy Lee
DUH 2002 & Zoom

Alpaca

11/17/22
Town Hall & Chief Updates

Chiefs

DUH 2002 & Zoom
Secrets & Pho
11/18/22

Fun Lunch!

--

DUH 2002 & Zoom
Guasaca
Report Conference Schedule: November 14-17, 2022 
Date
Topic
Lecturer
Time
11/14/22

VA JAR CAT

DUKE SAR Report- held in 2253

MS2 Report

Dr. Marts w/ Dr. Simel

Dr. Tanaka w/ Dr. Kussin

Student Teaching w/ ACR

11 a.m.

1:15 p.m.

2:30 p.m.

11/15/22

DUKE SAR Report- held in 2253

VA JAR/Intern Report

DUKE Intern Report- held in 2253

Dr.  Craig w/ Dr. Govert

Dr. Chang, Dr. Johnson w/ Dr. Zaas

G-Brief

1:15 p.m.

1:30 p.m.

2:30 p.m.

11/16/22

VA JAR CAT

DUKE SAR Report- held in 8262

Dr. McGue w/ Dr. Sparks

Dr. Guzman-Cisneros w/ Dr. Zaas

11 a.m.

1:15 p.m.
11/17/22

Duke SAR Report- held in 2253

Duke Intern Report-held in 2253

QI

 

QI  

1:15 p.m.

2:30 p.m.
Our Wellbeing
The Department of Medicine is keeping an updated list of wellbeing resources during this extraordinary time. Click here for more information.
Employee Health has Expanded Hours!
Based on feedback from team members who are seeking COVID testing so they can safely return to work with EOHW approval, the COVID hotline has expanded hours for employees: 5:30 a.m. - 6:00 p.m. 7 days per week. 
Feeling down? Need to talk to someone? Opportunities for Wellness
All trainees at Duke have FREE access to Personal Assistance Services (PAS), which is the faculty/employee assistance program of Duke University. The staff of licensed professionals offer confidential assessment, short-term counseling, and referrals to help resolve a range of personal, work, and family problems. PAS services are available free of charge to Duke faculty and staff, and their immediate family members. An appointment to meet with a PAS counselor may be arranged by calling the PAS office at 919-416-1PAS (919-416-1727), Monday through Friday between 8:00 A.M. and 5:00 P.M. Prioritized GME appts are now available also at 6 pm and 7 pm! For assistance after hours, residents and fellows can call the Blood and Body Fluid Hotline (115 inside DUH, 919-684-1115 outside) for referral to behavioral health resources. Another resource is Duke Outpatient Psychiatry Referrals at (919) 684-0100 or 1-888-ASK-DUKE. https://www.hr.duke.edu/pas/