From the Director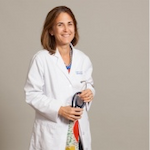 OMG! Last week of our amazing chiefs! You all got to see Drs Jessica Regan and Dennis Narcisse CRUSH IT at Grand Rounds on Friday and this week we can't wait to see Drs. Nancy Yang and Michael Burt do an equally amazing job.  Please be sure to stop by their offices and thank them for keeping this place intact for 365 days in a row.  Unprecedented.   We had an awesome time climbing the chapel with them and some SARs plus Dr Boggan and Jessica Nipper on Friday.  A new tradition! Which of course means I gotta climb it every year….
Thanks to all who came out to celebrate the chiefs at the Chief Picnic on Saturday!
Kudos
Kudos this week to Felicia Cao on a fantastic SAR talk, to Londyn Robinson from Nandita Singh for patient centered care on 9300, and to Dennis and Jess from Daniel Travis for putting the "grand" in grand rounds.  Big kudos to our first group of med res award winners, including Nathan Hirshman for the Bruce Dixon Award, Dan Loriaux for the "favorite fellow" award, and our faculty Drs. Dennis Abraham, Venu Reddy and Caroline Sloan for the Stead, VA and DRH teaching awards, as well as Dr. Jenn Rymer for the research mentoring award.  More awards this week, so stay tuned.
Also huge congratulations to Tingrui Zhao on his engagement!
Pubmed from the Program
This week's pubmed from the program goes to Michelle Ferreira for her publication: Ferreira, M., Rao, M., Shariff, A. Top 10 tips for managing immune-mediated endocrine toxicities for palliative care physicians. J Palliat Med, 2022
Have a great week, get ready to welcome those new chiefs next week and new interns coming up!!!
Aimee
Med Res Team Office Calendar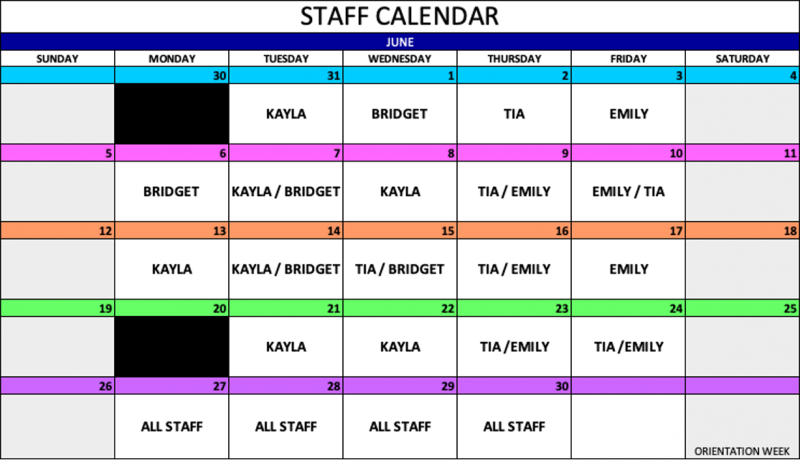 From the Chief Residents
 

 

Morning Report: June 14-16, 2022 via Zoom

| Date | Topic | Lecturer | Time | Location |
| --- | --- | --- | --- | --- |
| 06/14/22 | Caring for Formerly Incarcerated Patients | Evan Ashkin  | 7:15 a.m. | Zoom |
| 06/15/22 | Library resources | Sarah Cantrell | 7:15 a.m. | Zoom |
| 06/16/22 | --- | --- | 7:15 a.m. | Zoom |
Academic Half Day: June 17, 2022
 
Thread
Topic
Lecturer
Time
Location
Rheum/Renal/Endo/ID/GI/GIM

Visual Thinking Strategies

Diarrhea

Jenny Van Kirk

Darsh Kothari

9 a.m.

10:30 a.m.

VA Surgery Conference Room C5010

Card/Heme/Pulm/Onc

Toxicities of Immunotherapy

Treatment approaches and Clinical Trial Outcomes-Onc

 

Ryan Rader

Rich Riedel

9 a.m.

10:30 a.m.

VA Medicine conference room - C8016
Noon Conference: June 13-17, 2022 (In person/Zoom)

Date
Inpatient Topic 
Lecturer
Time
Location
Lunch
06/13/22

SAR Talk: Dysphagia

Dr. Lashondra Arnold

12 p.m.

DUH 2002
& Zoom

Chic-fil-A
06/14/22
Post Discharge Clinic

Dr. David Halpern

12 p.m.

Zoom

Chubby's Taco

06/15/22

SAR Talk: Tachyarrhythmias 

Dr. Mary-Jo Obeid
12 p.m.

DUH 2002
& Zoom

Namu 
06/16/22

SAR Talk: Inpatient Management of IBD

Dr. Joseph Wawrzynski

12 p.m.

DUH 2002
& Zoom

Dominos
06/17/22

MGR: Internal Medicine Chief Residents

 

Nancy Yang, MD

Micheal Burt, MD 

8 a.m.

DUH 2002
& Zoom

Secrets & Pho
Report Conference Schedule: June 13-16, 2022
Date
Topic
Lecturer
Time
06/13/22 

VA JAR CAT

Duke SAR Report - held in 2253

MS2 Report - held in 8262

Dr. Binz w/ Dr. Simel 

Dr. Atiq w/ Dr. Kussin

MS2 Teaching

11 a.m.
 

1:15 p.m.
 

2:30 p.m.

06/14/22

VA JAR Case Report
 

Duke SAR Report - held in 2253 

VA Intern Case Report

Duke Intern Case Report - held in 2253

Dr. Craig w/ Dr. Zaas

Dr.Taasan w/ Dr. Govert 

Dr. Nast 

Dr. Dussault w/ Dr. Lyles

11 a.m.
 

1:15 p.m.
 

1:30 p.m.
 

2:30 p.m.

06/15/22

VA JAR CAT 

Duke SAR Report - held in 8262

Dr. Carroll w/ Dr. Marshall 

Dr. Peacock w/ Dr. Zaas

11 a.m.
 

1:15 p.m.

06/16/22

VA JAR Case Report

Duke SAR Report-held
in 2253

VA Intern Case 

Intern Teaching 

Dr. Kayastha

Drs. Patel, Pickett and Martin

Dr. Patel 

Dr. April Wall (SEEDS fellow-Dr. Leverenz)

11 a.m.

1:15 p.m.

1:30 p.m.

2:30 p.m.
 
From the Residency Office
Our Wellbeing
The Department of Medicine is keeping an updated list of wellbeing resources during this extraordinary time. Click here for more information.
Employee Health has Expanded Hours!
Based on feedback from team members who are seeking COVID testing so they can safely return to work with EOHW approval, the COVID hotline has expanded hours for employees: 5:30 a.m. - 6:00 p.m. 7 days per week. 
Feeling down? Need to talk to someone? Opportunities for Wellness
All trainees at Duke have FREE access to Personal Assistance Services (PAS), which is the faculty/employee assistance program of Duke University. The staff of licensed professionals offer confidential assessment, short-term counseling, and referrals to help resolve a range of personal, work, and family problems. PAS services are available free of charge to Duke faculty and staff, and their immediate family members. An appointment to meet with a PAS counselor may be arranged by calling the PAS office at 919-416-1PAS (919-416-1727), Monday through Friday between 8:00 A.M. and 5:00 P.M. For assistance after hours, residents and fellows can call the Blood and Body Fluid Hotline (115 inside DUH, 919-684-1115 outside) for referral to behavioral health resources. Another resource is Duke Outpatient Psychiatry Referrals at (919) 684-0100 or 1-888-ASK-DUKE. https://www.hr.duke.edu/pas/
Opportunities
Useful links