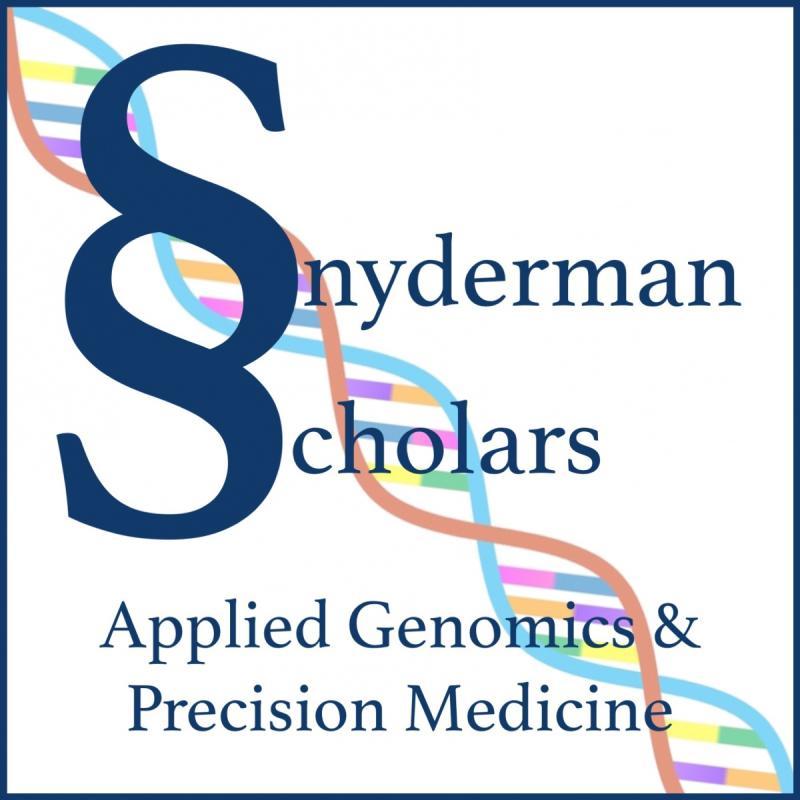 The Duke Center for Applied Genomics and Precision Medicine wrapped up the inaugural year of the Snyderman Scholars Applied Genomics & Precision Medicine Summer Program on July 25. The goal of the program is to enable students to initiate or continue research in applied genomics or precision medicine over the summer. Two undergraduate students, Sarah Feng and Vidit Bhandarkar, both of the Class of 2019 spent 10 weeks working with faculty mentors on research projects they developed and proposed.
Feng worked with faculty mentor David Hsu, M.D., assistant professor of cancer genomics and medicine, to develop a precision medicine strategy for patients with colorectal cancer liver metastasis to discover novel therapeutic treatments and improve patient outcomes. Using six matched patient-derived xenografts and cell lines from colorectal patients undergoing resection of their liver metastases, Feng and Hsu conducted high-throughput in vitro drug screens. They found the cancer drug KPT-335 (verdinexor) to be the most promising targeted therapy.
"The Snyderman Scholars Program provided me with a great opportunity to work closely with a faculty mentor on a project I am interested in," Feng said. "I became familiar with the whole research process of writing a research proposal, designing the research protocol, carrying out the experiment and analyzing data." Feng will continue her research next semester. She is hoping to start medical school in fall 2019.
Bhandarkar spent his summer working with faculty mentor Charlie Gersbach, Ph.D., associate professor of biomedical engineering, on three main experiments. The first experiment was to show that hairpin guide RNAs increase specificity of CRISPR systems both in vitro and in vivo. In his second experiment, Bhandarkar used dCas9-p300 to activate two genes. Using a number of different guides, he set out to determine how activating these two genes varies based on the types of guides used to edit them. Finally, he strove to better understand the roles of several transcription activators and repressors that function in the glucocorticoid response.
"This program has helped me conduct more in-depth research and be in charge of a project, allowing me to develop the skills required to head a lab and perform my own research," Bhandarkar said. He has already spent a year and half in the Gersbach lab, and will stay onboard through graduation. After graduation, he plans to attend graduate school for a Ph.D. in cancer biology.
The Snyderman Scholars Summer Program is sponsored by the Snyderman Fund.